Italy is known for its rich history, heritage, and architecture, along with many aesthetic places. But it is also known to be the hub of fashion. Italian brands are known for their superior quality products, along with stunning designs which are not only fashion forward, but also durable and long-lasting. Therefore, fashion and Italy are two words going hands in hands. One of the most renowned and luxury Italian brands, Prada is known worldwide for its excellence in products and services.
About Prada
Prada was founded in 1913 by Mario Prada, in Milan, Italy. For over 100 years, the brand has created beautifully crafted handbags, heels, and a lot more. Prada owns 10 factories in Italy and there is one in The United Kingdom. Besides that, about 80% of the products are manufactured via 480 external manufacturers, and 20% of the external manufacturers are located abroad.
Prada has a whopping count of 635 stores in about 70 countries. Moreover, Prada's target market includes men and women between the ages 18-34. Prada also targets children. Since the products are highly expensive at Prada, it targets the upper middle class.
The Types of Heels Available at Prada
Prada offers a range of stiletto heels for women under the category of heels.
Types of Heels
Pumps
Stiletto Heels
Block Heels
Mules
Sandals
Wedge sandals
Platform Heels
Clogs
Disclosure: This post contains affiliate links. When you purchase a service or a product through the links, I sometime earn a commission, at no additional cost to you. Read my full disclosure here.
Who Wears It?
Being a luxury and premium brand, Prada is worn by people and celebrities across the globe. This is subject to affordability, but it is quite popular amongst the famous people. Here are a few people who love wearing Prada:
Celebrities Who Wear Prada :
Claire Foy
Dua Lipa
Gabi DeMartino
Kyle Richards
Margot Robbie
Selena Gomez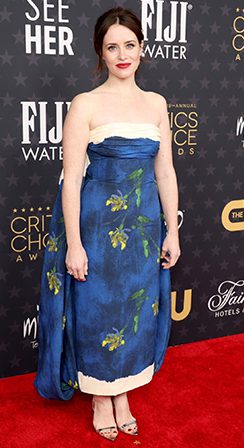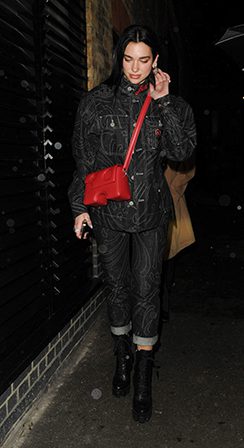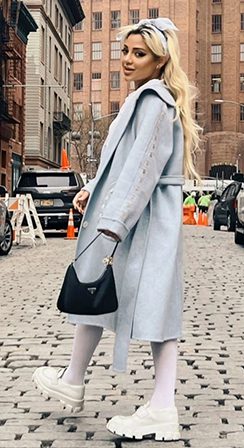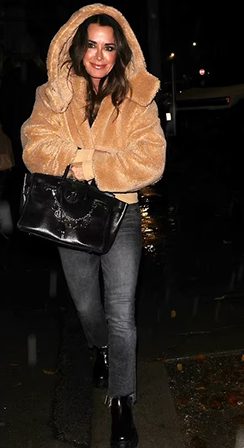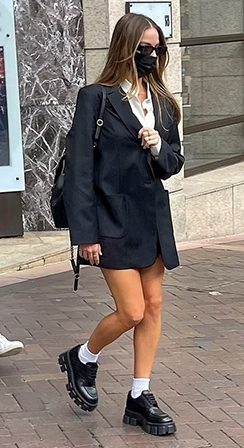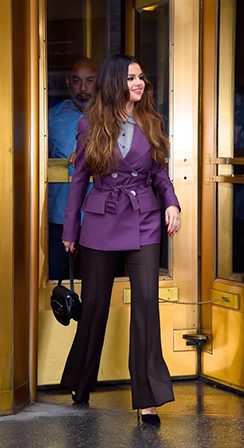 The brand values inclusivity, hence, it is not restricted to celebrities only. Even you can buy Prada heels if you're able to afford them. The timeless classics are a dream of all women. Because of this, women of all ages get attracted to the brand, not just the target market.
Is it for me?
If you're the type of a person who just loves new designs and innovation, along with versatility instead of the traditional styles of heels, then Prada is for you. From bold neon colours to subtle pink and similar colours, all are available at Prada, so they'd be appropriate for most women as they cater to everyone's needs.
Criteria Based Rating: Prada
Design & Style
 9.5/10
The brand is the definition of luxury and finesse. From comfortable and casual wear to formal and stylish heels it has it all.
Colour Range
7.5/10
Offers a great number of colours which are suited to everyday wear and special occasions.
Affordability
4/10
Similar to brands like Dior, Jimmy Choo, and Manolo Blahnik, Prada is a very expensive brand targeted towards wealthy women and those belonging to the upper class.
Celebrity Preference
9.5/10
Prada has a great number of fan following which includes popular celebrities on the top.
Similar Stiletto Brands like Prada
Similar to Dior and Jimmy Choo, Prada is considered as a luxury, premium and high-end brand. It has a versatile range of heels ranging from slingback heels, pump heels, mules, wedge heels, boots to platform heels and a lot more.
Similar to Gucci, Prada is also an Italian brand which reinforces on the idea of delivering excellent quality footwear for women.
Some of the Best Prada Stiletto Heels!
Where To Buy Dolce Vita
Some of the platforms where you can find Prada Heels at:
When Do You Wear Prada Stiletto Heels?
| | |
| --- | --- |
| Types of Heels | Suitability Rating |
| Casual | 8/10 |
| Party | 8/10 |
| Formal | 7/10 |
| Bridal | 4/10 |
Prada – Shipping and Return Policy
Countries
Shipping & Return Policy
United States
Shipping: 1-6 working days

Return: within thirty 30 days from the date of the shipping confirmation.

United Kingdom
Shipping: 1-5 working days

Return: within 14 days from delivery or collection.

Canada
Shipping: 1-6 working days

Return: within thirty 30 days from the date of the shipping confirmation.

Australia
Shipping: 3-5 working days

Return: within 30 days from delivery.
At A Glimpse: Customer Feedback Regarding Prada
According to customers, Prada's heels are always of high quality, and they last forever. Even wearing them feels like luxury each time. Customers seem to adore the designs of Prada heels which never go out of fashion. However, they claim that the customer service of Prada is not up to the mark as it should be. Most claim that they have a rude behaviour towards their customers which really puts some people off. Besides that, Prada is loved by most customers, based on the online reviews on many renowned platforms. It is safe to say that it is a brand that you need to invest in and you won't regret it one bit.