From the scrumptious French cuisines to the language itself – there's something so exciting about the French culture that we all want to get involved. Not just France, but all the European countries are famous for one thing or another. Marked by their exclusivity in terms of cuisines, languages, and fashion, they continue to dominate the industry in general. One of the most renowned and luxury fashion houses is known as Saint Laurent, which is too, a French-inspired brand. The brand boasts excellent quality of its footwear and is famously known for its alluring and stylish heels.
About Saint Laurent
Born in 1961, Paris, France, Saint Laurent was founded by Yves Saint Laurent and Pierre Bergé. It is known as a French luxury fashion house that specializes in haute couture, ready-to-wear, leather accessories, and footwear. It has around 268 directly operational stores worldwide, out of which 52 stores are in Western Europe.
Although Yves Saint Laurent is a French fashion house, most of its products, including footwear and heels are manufactured in Italy which is a place known for its leather goods. The target market of Saint Laurent includes the upper-class women. It is positioned in the luxury premium market to serve fashion-conscious, independent, and bold consumers. They target people aged between 20 and 40, who usually have high income and high education levels.
The Types of Heels Available at Saint Laurent
Saint Laurent offers a range of stiletto heels for women under the category of heels.
Types of Heels
Sandals
Sneakers
Loafers & Ballerinas
Pumps
Espadrilles & Wedges
Boots & Booties
Disclosure: This post contains affiliate links. When you purchase a service or a product through the links, I sometime earn a commission, at no additional cost to you. Read my full disclosure here.
Who Wears It?
This is a French-inspired brand, but people wear it across the globe including countries like UK, Canada and even Australia. Some of the people who love to wear Saint Laurent religiously include:
Celebrities Who Wear Saint Laurent:
Kendall Jenner
Gigi Hadid
Chiara Ferragni
Angelina Jolie
Lucy Hale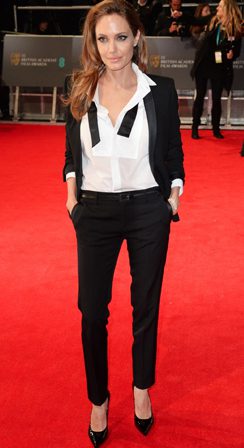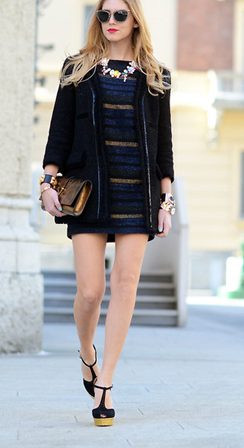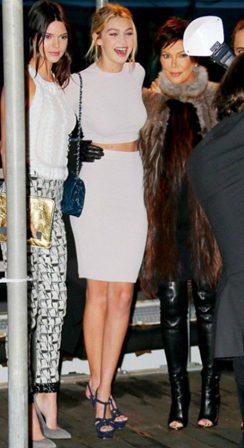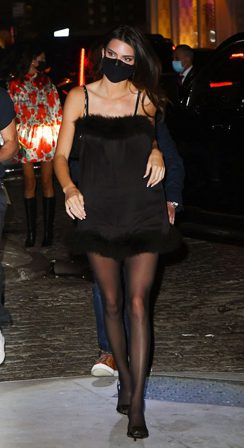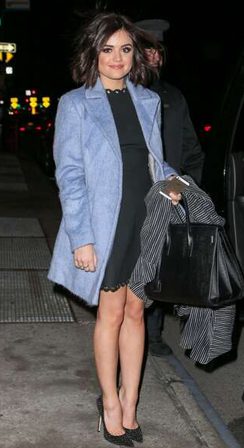 The brand is not just for celebrities and famous people, even you can get a pair of Saint Laurent stiletto heels through their official website, stores, and online retailers! I own a pair of espadrilles by Saint Laurent.
Is it for me?
Saint Laurent offers you luxury wrapped in comfort. If you love wearing heels and love investing in the finer things in life, then Saint Laurent is for you! Marked by its French designs and bold looks, their heels would be best suited for the boisterous and adventurous type of girls.
Criteria Based Rating: Saint Laurent
Design & Style
8.5/10
From open toe to closed, straps to non-straps, and a lot more, Saint Laurent has a lot to offer.
Colour Range
6.5/10
It has a fair range of colours which make the stiletto heels eye catching.
Affordability
2/10
Saint Laurent is a very expensive brand, and the starting prices are from $800 which may go up to $2000 and more.
Celebrity Preference
9.5/10
Most celebrities like Gigi Hadid, Hailey Baldwin and Lucy Hale love Saint Laurent even for their casual strolls.
Similar Stiletto Brands like Saint Laurent
Similar to Stuart Weitzman, Saint Laurent is a high-end, luxury brand which is aimed at the upper middle class. Both the brands feature lots of embellishments over their heels too.
Similar to Bottega Venetta, Versace and Prada, Saint Laurent is a very expensive brand which features various types of heels including ankle straps, wedges, stiletto heels, and other versatile versions.
Some of the Best Saint Laurent Stiletto Heels!
Where To Buy Saint Laurent
Some of the platforms where you can find Saint Laurent Heels at:
Official Website
Amazon
Bloomingdales
When Do You Wear Saint Laurent Stiletto Heels?
| | |
| --- | --- |
| Types of Heels | Suitability Rating |
| Casual | 8/10 |
| Party | 8.5/10 |
| Formal | 8/10 |
| Bridal | 8/10 |
Saint Laurent – Shipping and Return Policy
Countries
Shipping & Return Policy
United States
Shipping: 3-5 working days

Return: within 60 days of the purchase date.

United Kingdom
Shipping: 3-5 working days

Return: within 28 days.

Canada
Shipping: 3-6 working days

Return: within 30 days from the delivery.

Australia
Shipping: 1-5 working days

Return: within 30-days.
At A Glimpse: Customer Feedback Regarding Saint Laurent
Based on the customer reviews online, most customers adore Saint Laurent. They claim that the luxurious appeal of the heels is almost irresistible, and they last you a long time. Their heels are comfortable and sturdy. However, customers are not satisfied with the customer service. They claim that it is slow and not very responsive. This can be off putting for most customers, but besides this factor, they are happy with Saint Laurent's products.