American brands and exquisite styling – two phrases that go extremely well together. For centuries, we've known that the glamor and charm of American brands is second to none. We don't blame the hype as most of them are endorsed by the popular Hollywood celebrities themselves. American brands place immense emphasis on the designing of the heels and it shows! One of the most renowned American brands includes Mercedes Castillo which has New York origins. The brand's inception dates to 2017 which makes it a fairly new brand but has left a mark on the American fashion industry for sure.
About Mercedes Castillo
Mercedes Castillo was founded in 2017 by Mercedes herself in New York, USA. The brand boasts high-end and glamourous heels of many kinds. It is inspired by art and architecture but has contemporary and bold designs when it comes to heels. It has boutiques around the world which makes it an accessible brand for all.
Since it was born in America, the brand is inspired by the New York fashion trends, but with a versatile touch. It is targeted towards the Millennials and the Gen-Z who are interested in elite fashion trends, chic and comfortable heels that exude feminine charm, and at the same time, are bold.
The Types of Heels Available at Mercedes Castillo
Mercedes Castillo offers a range of stiletto heels for women under the category of heels.
Types of Heels
Sandals
Stiletto Heels
Pumps
Block Heels
Mules
Boots
Disclosure: This post contains affiliate links. When you purchase a service or a product through the links, I sometime earn a commission, at no additional cost to you. Read my full disclosure here.
Who Wears It?
Even though it is an American-inspired brand, people wear it across the globe, including Australia, UK, and Canada too. Some of the celebrities who love the brand include the following:
Celebrities Who Wear Mercedes Castillo:
Lucy Hale
Zoe Saldana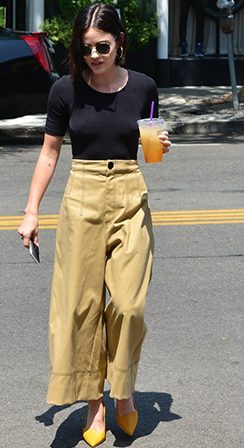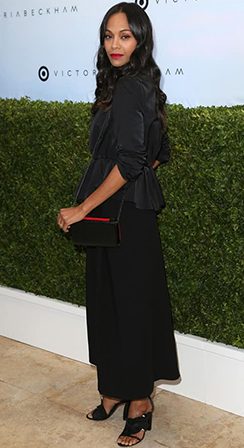 The brand is not just limited to celebrities or models, even you can get a pair or two if you're able to afford it. You might get lucky if there's a sale, but in general, the brand's heel prices differ.
Is it for me?
If you're a trendy, stylish and a boisterous sort of a person who loves going out for parties and outdoor activities, these heels would be your favourite. Since the brand focuses more on designing, you can say goodbye to the worries of not looking good. The brand's heels are popular amongst women who like easy going pairs in which they can walk around for longer hours.
Criteria Based Rating: Mercedes Castillo
Design & Style
 8/10
The brand screams uniqueness and modernity in terms of fashion trends. From comfortable and casual wear to formal and stylish heels it has it all.
Colour Range
7.5/10
Offers a diverse range of colours which are suited to everyday wear and are quite unique too!
Affordability
6.5/10
Heel prices may vary at Mercedes Castillo, the prices can be as low as $400 or as high as $1500 or above.
Celebrity Preference
2.5/10
Though the brand does not have a long list of celebrity following, the ones who do follow it, like Lucy Hale, never miss out on the new collections of heels.
Similar Stiletto Brands like Mercedes Castillo
Similar to Stuart Weitzman, the brand is quite expensive and is considered as high-end. There is a variety of colours available at both the brand's outlets in terms of heels.
Similar to Fendi, the brand promises amazing quality and sturdiness. The heels by both the brands are durable and long-lasting so you won't regret buying from here.
Some of the Best Mercedes Castillo Stiletto Heels!
Where To Buy Mercedes Castillo
Some of the platforms where you can find Mercedes Castillo Heels at:
When Do You Wear Mercedes Castillo Stiletto Heels?
| | |
| --- | --- |
| Types of Heels | Suitability Rating |
| Casual | 8/10 |
| Party | 9/10 |
| Formal | 8/10 |
| Bridal | 5.5/10 |
Mercedes Castillo – Shipping and Return Policy
Countries
Shipping & Return Policy
United States
Shipping: 1-5 working days

Return: within 30 days of purchase.

United Kingdom
Shipping: N/A

Return: N/A

Canada
Shipping: N/A

Return: N/A

Australia
Shipping: N/A

Return: N/A
At A Glimpse: Customer Feedback Regarding Mercedes Castillo
Based on the customer reviews online, most customers love the brand! The customers pinpointed the fact that the brand offers diverse range of colours which makes the heels irresistible. Also, the quality, styling and the vibe of the brand are all quite satisfactory for them. Customers claim that they would highly recommend the brand's heels to newbies, as well as those who are interested in leaving a lasting impression on the audience. All in all, it is a brand that you should be investing in as you won't only get to enjoy the prestigious and high-end title of the brand, but also the heels are likely going to last you a lifetime, so it will be worthwhile. The heels could also be a good addition to your heels collection, so do give it a shot!