Not all the time can you ever the daunting, pointy and narrow heels, sometimes and on some occasions you need to wear your comfort shoes. Sadly, you can't wear slippers on a cabin crew party or to an interview. For that very purpose, designers have come up with newer designs which consist of cushioned footbeds and built in arch support that facilitate the whole walking process.
Not just that, but many collaborations of designers with companies like Nike have also been associated with increased emphasis on the comfort level offered to the customers. In 2023, it is all about ease and convenience – the brand that excels in offering both of them, will eventually drive out competitors out of the market.
The top brands from where you can get the most chic, yet comfortable heels are covered in this article. They're selected based on the durability, craftsmanship, brand reputation and most importantly, the comfort elements. Rest assured, you will not regret investing in any one of these brands. Without further ado, let's head onto the list.
Disclosure: This post contains affiliate links. When you purchase a service or a product through the links, I sometime earn a commission, at no additional cost to you. Read my full disclosure here.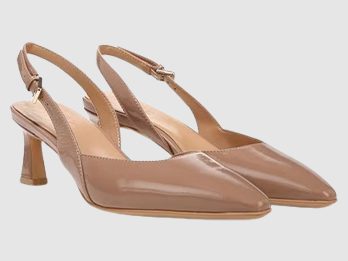 Final Thoughts
That having said, you can browse through the above mentioned brands to get your hands on the best pair which is well suited to your outfit as well as for the occasion. Investment in any of these brands' heels won't disappoint you. We hope this article was enriching for you and will help you make your best picks. Good luck browsing!