Similar to the adage by Coco Chanel – A girl should be two things: classy and fabulous. The Parisian style incorporates the same. Paris might be the home of croissants, romantic aura, and monuments, but the dynamic French capital also prioritizes fashion which includes, beret hat, red lipstick, uber-chic heels and the no-makeup look. Juggling between minimalistic and chic look requires fashion-savviness, which the Parisian brands seem to have. One of the Parisian brands includes Roger Vivier.
About Roger Vivier
Founded in 1937 by Roger Vivier himself, the founder started the brand by opening a boutique at 22 Rue Royale in Paris. He created shoes that looked like works of art. Interestingly, while Roger Vivier was building his brand, he created shoes for Queen Elizabeth II's coronation, Ava Gardner, and The Beatles which makes the brand quite famous.
Since Roger Vivier is a high-end, luxury brand that isn't afraid of experimenting new colours, its target market includes creative, young women who are fashion forward and who belong to the upper middle class as the footwear can be quite expensive, similar to Manolo Blahnik.
The Types of Heels Available at Roger Vivier
Roger Vivier offers a range of stiletto heels for women under the category of heels.
Types of Heels
Ballerinas
Sandals
Pumps
Mules
Boots & Booties
Loafers
Espadrilles
Disclosure: This post contains affiliate links. When you purchase a service or a product through the links, I sometime earn a commission, at no additional cost to you. Read my full disclosure here.
Who Wears It?
This is a Paris-inspired brand, but people wear it across the globe including countries like UK, USA, Canada and even Australia. Some of the people who love to wear Roger Vivier religiously include:
Celebrities Who Wear Roger Vivier:
Scarlett Johansson
Katie Holmes
Anne Hathaway
Charlize Theron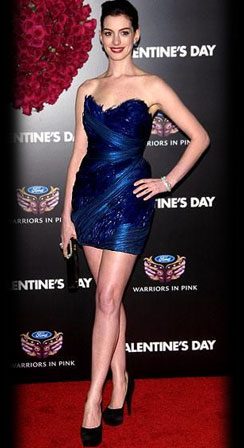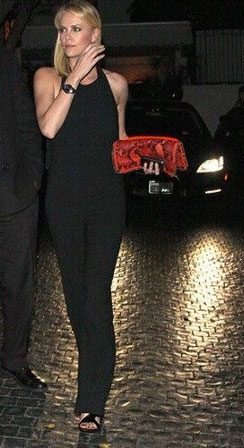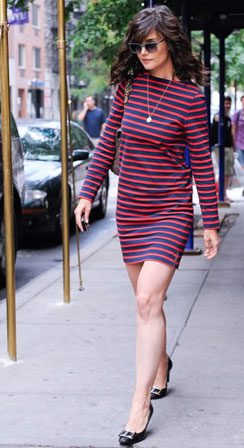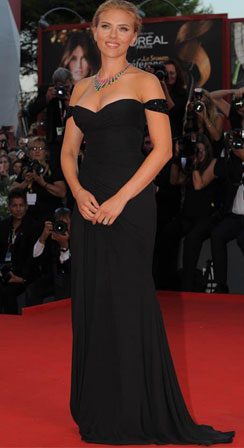 The brand is not just for celebrities and famous people, even you can get a nice pair of Roger Vivier through their official website, stores, and online retailers! Even I own a pair of sandals by Roger Vivier and they have lasted a really long time. I wear them occasionally now.
Is it for me?
Roger Vivier is a luxury brand, as mentioned above. So if you are willing to invest in a high-end, premium brand, then this should be your go-to. Plus, if you love to try new colours with heels, then you'll love Roger Vivier too. Marked by its French detailing and graceful looks, their heels would be best suited for women who have an obsession with the finer things in life.
Criteria Based Rating: Roger Vivier
Design & Style
9.5/10
From open toe to closed, straps to non-straps, embellishments, printed versions, Roger Vivier has a lot to offer.
Colour Range
8/10
It offers a good range of colours for you to choose from. These may range from pastel to bold-neon type of colours.
Affordability
4/10
Roger Vivier is a very expensive brand, and the prices can go up to $1000 or more.
Celebrity Preference
9.5/10
Most celebrities like Anne Hathaway, love Roger Vivier and choose it for red carpet and big events too.
Similar Stiletto Brands like Roger Vivier
Similar to Miu Miu, Roger Vivier is a high-end, luxury brand which is aimed at the upper middle class and young women. Both the brands feature lots of embellishments and other detailing over their heels.
Similar to top brands like Versace, Stuart Weitzman and Prada, Roger Vivier is a relatively expensive brand too, which feature various types of heels including ankle straps, wedges, stiletto heels, and other versatile versions.
Some of the Best Roger Vivier Stiletto Heels!
Where To Buy Roger Vivier
Some of the platforms where you can find Roger Vivier Heels at:
Official Website
Farfetch
Bloomingdales
Net A Porter
When Do You Wear Roger Vivier Stiletto Heels?
| | |
| --- | --- |
| Types of Heels | Suitability Rating |
| Casual | 8/10 |
| Party | 9.5/10 |
| Formal | 8/10 |
| Bridal | 8/10 |
Roger Vivier – Shipping and Return Policy
Countries
Shipping & Return Policy
United States
Shipping: 1-7 business days

Return: within 14 days of the original order delivery date.

United Kingdom
Shipping: 1-7 business days

Return: within 14 days of the original order delivery date.

Canada
Shipping: 3-5 working days

Return: within 14 days of the original order delivery date.

Australia
Shipping: 3-5 business days

Return: within 14 days of the original order delivery date.
At A Glimpse: Customer Feedback Regarding Roger Vivier
Based on the customer reviews online, customers are generally satisfied with their purchases. They claim that the heels are well crafted, cute, and sleek. Moreover, customers love how they are packaged too. Also, customers love the range of exquisite choices in terms of colours, so that is a bonus point for the brand too. Other than that, the only off-putting element for the customers is that the heels can be somewhat bulky, making them hard to carry well at times.