From the fashion runways to the fashion weeks – there's something so exciting about the New York culture that we all want to get involved. Not just New York, but all the American countries are famous for one thing or another. Marked by their exclusivity in terms of cuisines, workplace diversity, and fashion, they continue to dominate the industry in general. One of the most renowned and luxury American brands is known as Alexander Wang. The brand boasts excellent quality of its footwear and is famously known for its alluring and stylish heels.
About Alexander Wang
Born in 2005 and founded by Alexander Wang himself. He was a fashion enthusiast since a very young age and his stellar collections, inspiring background and vibrant personality all attributed to his thriving career in the fashion industry. It is headquartered in New York, New York, United States.
At present, Alexander Wang has over 15 stores worldwide, including its own E-Commerce site shipping to more than 50 countries. Most of the production of the brand is done in Italy and Portugal. The brands target market is fashion conscious, successful individuals usually between the ages of 25 – 40.
The Types of Heels Available at Alexander Wang
Alexander Wang offers a range of stiletto heels for women under the category of heels.
Types of Heels
Stilleto Heels
Sandals
Pumps
Wedges
Mules and kitten Heels
Boots and Booties
Disclosure: This post contains affiliate links. When you purchase a service or a product through the links, I sometime earn a commission, at no additional cost to you. Read my full disclosure here.
Who Wears It?
This is an American-inspired brand, but people wear it across the globe including countries like UK, Canada and even Australia. Some of the people who love to wear Alexander Wang religiously include:
Celebrities Who Wear Alexander Wang:
Kendall Jenner
Rihanna
Kylie Jenner
Julia Fox
CL and Lucy Liu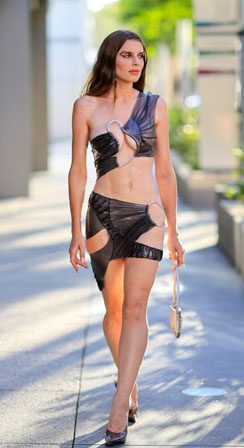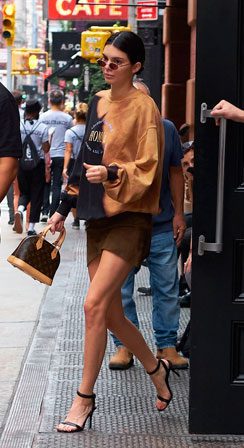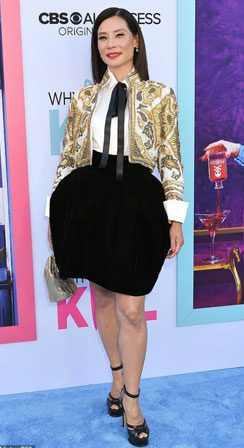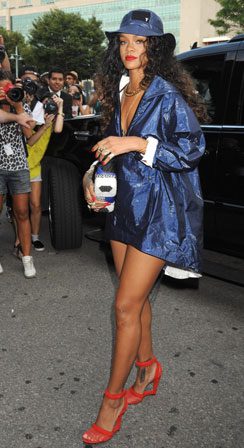 The brand is not just for celebrities and famous people, even you can get a pair of Alexander Wang stiletto heels through their official website, stores, and online retailers! I'd love to own a pair by Alexander Wang too someday.
Is it for me?
Alexander Wang offers you luxury wrapped in comfort. If you love wearing heels and love investing in the finer things in life, then Alexander Wang is for you! Marked by its American and New York-Inspired designs and bold looks, their heels would be best suited for the boisterous and adventurous type of girls. It can give you an elite look too!
Criteria Based Rating: Alexander Wang
Design & Style
9/10
From open toe to closed, straps to non-straps, embellishments and a lot more Alexander Wang has a lot to offer.
Colour Range
5/10
It has a limited range of colours which make the stiletto heels eye catching, but you will not find a great range of colour options here.
Affordability
7/10
Saint Laurent is a very expensive brand, and the prices can go up to $1000 or more, but you can find nice pairs in $150 too.
Celebrity Preference
9.5/10
Most celebrities like Gigi Hadid, love Alexander Wang even for their casual strolls.
Similar Stiletto Brands like Alexander Wang
Similar to Stuart Weitzman, Alexander Wang is a high-end, luxury brand which is aimed at the upper middle class. Both the brands feature lots of embellishments over their heels too.
Similar to Saint Laurent, Versace and Prada, Alexander Wang is a relatively expensive brand which features various types of heels including ankle straps, wedges, stiletto heels, and other versatile versions.
Some of the Best Alexander Wang Stiletto Heels!
Where To Buy Alexander Wang
Some of the platforms where you can find Alexander Wang Heels at:
When Do You Wear Alexander Wang Stiletto Heels?
| | |
| --- | --- |
| Types of Heels | Suitability Rating |
| Casual | 8/10 |
| Party | 8.5/10 |
| Formal | 8/10 |
| Bridal | 7/10 |
Alexander Wang – Shipping and Return Policy
Countries
Shipping & Return Policy
United States
Shipping: 2–5 working days

Return: within 14 days of the delivery date.

United Kingdom
Shipping: 2–5 working days

Return: within 14 days.

Canada
Shipping: 2-5 working days

Return: within 14 days from the delivery.

Australia
Shipping: 2-5 working days

Return: within 14-days.
At A Glimpse: Customer Feedback Regarding Alexander Wang
Based on the customers online, Alexander Wang is an ideal brand for stiletto heels. Customers claim that the heels are sturdy and comfortable. The best part about Alexander Wang's heels is that they are long-lasting. However, the only thing that puts off the customers is that their customer service is very unresponsive. If you can ignore this off-putting element, then it can be safe to say that investing in this brand's heels won't make you regret it!