Italian brands have been preferred over others for decades owing to the excellent craftsmanship and detailing done by designers. Their quality and reliability are second to none. Just the label 'Made in Italy' is enough to have customers sold at a particular product. One of the most renowned and popular Italian brands is known as Le Silla. The brand combines luxury, elegance, and sophistication to come up with some gorgeous pair of heels.
About Le Silla
Born in 1994, by Enio Silla and Monica Ciabattini, Le Silla creates collections of luxury women shoes focusing on high heels, oozing elegance and chicness. It is available around the globe including Milan, Dubai, Moscow, Almaty and many other regions.
Interestingly, Le Silla's products are created and manufactured in Italy at the Porto Sant'Elpidio factory in the Marche region. The brand targets the elites, who are interested in the finer things in life, including heels as they can be relatively expensive. Also, since it is a high-end brand, it targets the upper-middle class.
The Types of Heels Available at Le Silla
Le Silla offers a range of stiletto heels for women under the category of heels.
Types of Heels
Sandals
Stiletto Heels
Pumps
Boots And Ankle Boots
Slingback heels
Platform heels
Disclosure: This post contains affiliate links. When you purchase a service or a product through the links, I sometime earn a commission, at no additional cost to you. Read my full disclosure here.
Who Wears It?
This is an Italian-inspired brand, but people wear it across the globe including countries like UK, USA, Canada and even Australia. Some of the people who love to wear Le Silla religiously include:
Celebrities Who Wear Le Silla:
Chase Sui Wonders
Abigail Cowen
Paris Hilton
Nicky Hilton Rothschild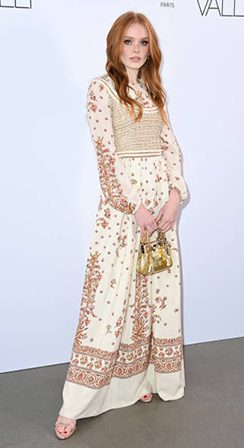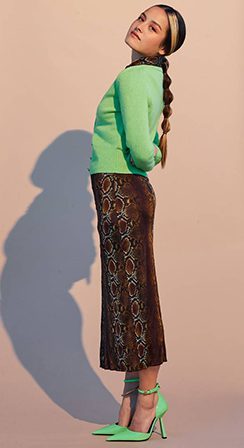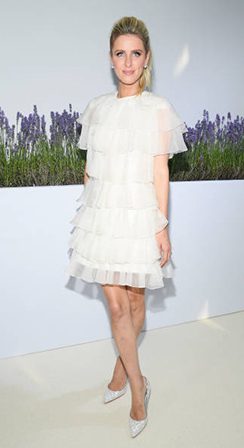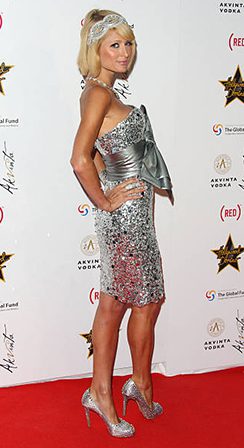 The brand is not just for celebrities and famous people, even you can get a nice pair of Le Silla stiletto heels through their official website, stores, and online retailers! Though I do not own a pair of Le Silla heels, but I know some people who have purchased them, and they don't regret it one bit!
Is it for me?
Le Silla exudes luxury and sophistication. If you're looking for a combination of elegance and feminine charm, then this brand is for you! Marked by its Italian detailing and graceful looks, their heels would be best suited for women who have an obsession with the finer things in life.
Criteria Based Rating: Le Silla
Design & Style
 9.5/10
From open toe to closed, straps to non-straps, embellishments, printed versions, Le Silla has a lot to offer.
Colour Range
8.5/10
It offers a good range of colours for you to choose from. These may range from pastel to bold-neon type of colours.
Affordability
3.5/10
Le Silla is a luxury and a very expensive brand, and the prices can go up to $1000 or more.
Celebrity Preference
10/10
Most celebrities like Paris Hilton love the brand and choose it for red carpet and big events too.
Similar Stiletto Brands like Le Silla
Similar to Sarah Flint, Le Silla is a high-end, luxury brand which is aimed at the upper middle class and young women. Both the brands feature lots of embellishments and other detailing over their heels.
Some of the Best Le Silla Stiletto Heels!
Where To Buy Le Silla
Some of the platforms where you can find Le Silla Heels at:
Official Website
Yoox
eBay
When Do You Wear Le Silla Stiletto Heels?
| | |
| --- | --- |
| Types of Heels | Suitability Rating |
| Casual | 7.5/10 |
| Party | 9.5/10 |
| Formal | 7.5/10 |
| Bridal | 8/10 |
Le Silla – Shipping and Return Policy
Countries
Shipping & Return Policy
United States
Shipping: 2-3 working days

Return: within 14 days from delivery..

United Kingdom
Shipping: 2-3 business days

Return: within 30 days of purchase.

Canada
Shipping: 2-3 business days

Return: within 14 days from delivery.

Australia
Shipping: 2-3 business days

Return: within 14 days from delivery.
At A Glimpse: Customer Feedback Regarding Le Silla
Based on the customer reviews online, customers are extremely happy with their purchases. Not only do they love the brand's products owing to the stunning designs, but they also love the customer service – which is quite rare with renowned brands. Customers claim that the customer service representatives reply fast, and the delivery is quick too. Besides that, the heels are super comfortable too! These customer reviews can give you a heads up if you want to get yourself a pair of Le Silla heels.