When we talk about Europe, it's not just the architectural monuments and scenic beauty that is super classy and inspiring, but also the fashion trends that are irresistible. Europeans are hyper-conscious about how they look and the kind of trends they adapt to, therefore the designers work diligently to execute excellent craftsmanship and sophisticated, yet luxurious designs of the stiletto heels. One of the renowned brands of Europe, based in Amsterdam, the capital of the Netherlands, is known as Wandler.
About Wandler
Wandler was founded in 2017, by Elza Wandler. The Dutch designer founded this brand in Amsterdam. The brand is popularly known for its luxury bags, footwear, and ready-to-wear. This includes exquisite heels as well. The brand gained popularity in a short period of time and is available across the globe on many online platforms as well.
The brand is committed to sincere quality, each design is handmade in Italy consisting of the prestigious 'Made in Italy' label too. It targets young, fashion-forward individuals who are interested in high-quality fashion products. The typical age range targeted is between 20-45.
The Types of Heels Available at Wandler
Wandler offers a range of stiletto heels for women under the category of heels.
Types of Heels
Pumps
Stiletto Heels
Flare Heels
Wedge heels
Mules
Sandals
Block Heels
Platform Heels
Boots
Disclosure: This post contains affiliate links. When you purchase a service or a product through the links, I sometime earn a commission, at no additional cost to you. Read my full disclosure here.
Who Wears It?
The hub of fashion trends, European countries – where designers work relentlessly to come up with opulent designs, Wandler is no exception. Even though it is a European-inspired brand, people wear it across the globe, including USA and Canada too. Some of the celebrities who love the brand are:
Celebrities Who Wear Wandler:
Priyanka Chopra
Tamu McPherson
Celine Dion
Linda Tol
Rihanna
Kendall Jenner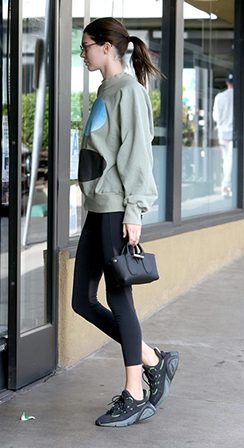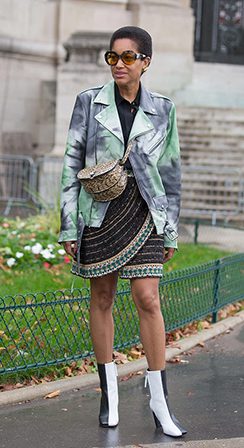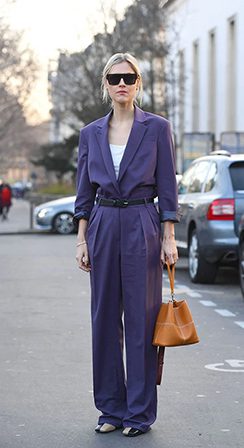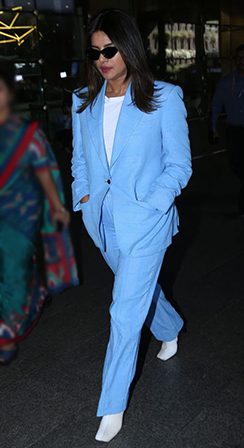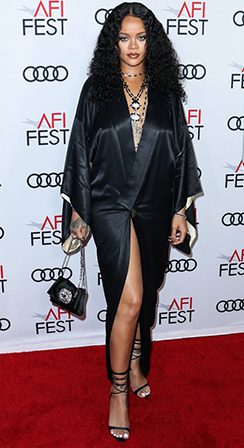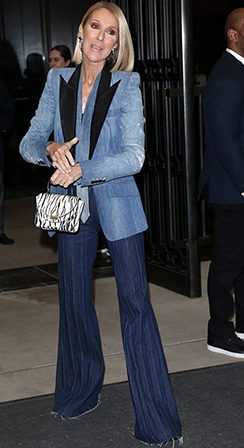 The brand values inclusivity, hence, it is not restricted to celebrities only. Even you can buy Wandler's stiletto heels if you're able to afford them. The timeless classics can be very useful and long-lasting.
Is it for me?
If you're the type who absolutely loves fashion-forward, chic, and trendy heels, instead of dull and boring ones, then this is the brand for you! The brand is marked by its exclusivity and extravagance; hence it is suited to women who don't mind spending excessively on luxurious heels just for the sake of trend following. Moreover, women who are confident and upbeat will love Wandler's Heels.
Criteria Based Rating: Wandler
Design & Style
 9.5/10
The brand oozes creativity and zest for fashion trends. From comfortable and casual wear to formal and stylish heels it has it all.
Colour Range
4/10
Offers a limited range number of colours which are suited to everyday wear and special occasions.
Affordability
5/10
Similar to brands like Dior and Manolo Blahnik, Wandler is a luxury and an expensive brand targeted towards wealthy women and those belonging to the upper class.
Celebrity Preference
9.5/10
Most celebrities love the brand because of its classic and contemporary stiletto heel designs.
Similar Stiletto Brands like Wandler
Similar to Dior and Jimmy Choo, Wandler is considered as a luxury, premium and high-end brand. It has a versatile range of heels ranging from slingback heels, pump heels, mules, wedge heels, to platform heels and a lot more.
Similar to Sarah Jessica Parker (SJP), the brand has neon and bold coloured heels with several embellishments on them. Both the brands suit women who prefer bold and daring styles and colours of stiletto heels.
Some of the Best Wandler Stiletto Heels!
Where To Buy Wandler
Some of the platforms where you can find Wandler Heels at:
Official Website
The outnet
Ounass
When Do You Wear Wandler Stiletto Heels?
| | |
| --- | --- |
| Types of Heels | Suitability Rating |
| Casual | 9/10 |
| Party | 7.5/10 |
| Formal | 7/10 |
| Bridal | 3/10 |
Wandler – Shipping and Return Policy
Countries
Shipping & Return Policy
United States
Shipping: 3-6 working days

Return: 14 days from receipt of your order to return the goods back to us.

United Kingdom
Shipping: 2-5 working days

Return: 14 days from receipt of your order to return the goods back to us.

Canada
Shipping: 3-6 working days

Return: 14 days from receipt of your order.

Australia
Shipping: 3-6 working days

Return: 14 days from receipt of your order.
At A Glimpse: Customer Feedback Regarding Louis Vuitton
Based on the customer reviews online, it seems like most customers are happy with their purchases. From the high-quality leather to being true to their size, customers love everything about Wandler. They also claim that heel height is convenient and is not too high for work. Not just heels, but the customers love their bags as well. Their products are durable and long-lasting, so it is safe to say that you should invest in this brand without any suspicion!