The label of 'Made in Italy' has most customers sold at the very second, they read it. Similarly, the American label is powerful too. When you combine both the powers, you get the ideal combination! Mansur Gavriel is one of the brands which was founded in America, yet the roots are also in Italy as the production moved quickly to the latter region. Known for their exquisite quality and unparalleled materials used, Italian and American designers excel in the domain of stiletto heels.
About Mansur Gavriel
Mansur Gavriel was founded in 2013 by Rachel Mansur and Floriana Gavriel in New York, however the production base moved on to Italy soon. Most of the production is done in Italy, hence the brand promises excellent quality products. It is considered as a high-end, luxury brand with a more affordable price point.
The brand has a diverse product portfolio which makes it a go-to option for most fashion forward individuals. The target market of the brand includes all those belonging to the upper middle class and the ones who are interested in luxurious fashion trends. The brand offers bags and heels too.
The Types of Heels Available at Mansur Gavriel
Mansur Gavriel offers a range of stiletto heels for women under the category of heels.
Types of Heels
Heels
Mules
Sandals
Kitten heels
Boots
Loafers
Disclosure: This post contains affiliate links. When you purchase a service or a product through the links, I sometime earn a commission, at no additional cost to you. Read my full disclosure here.
Who Wears It?
Even though it is an American-inspired brand, people wear it across the globe, including Australia, UK, and Canada too. Some of the celebrities who love the brand include the following:
Celebrities Who Wear Mansur Gavriel :
Emma-stone
Suki-waterhouse
Lauren-santo-domingo
Margot-robbie
Sienna-miller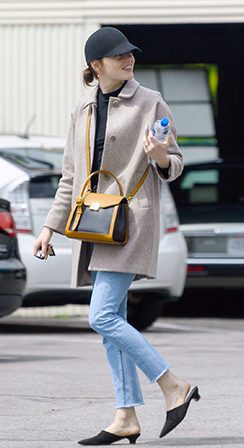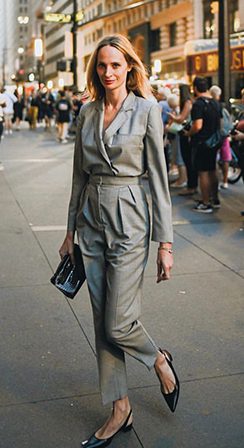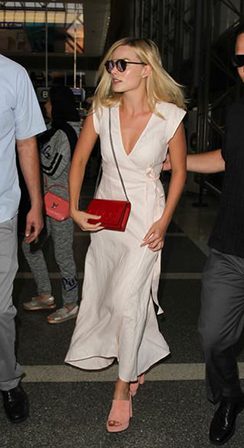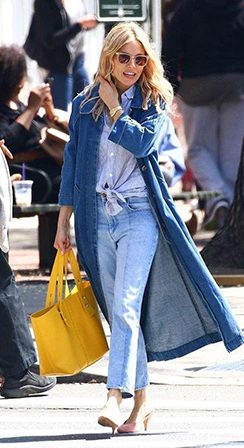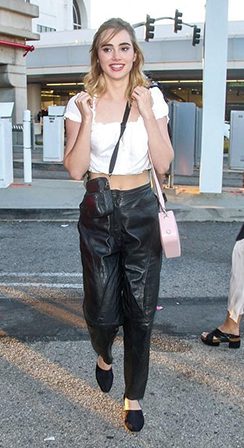 The brand is not just limited to celebrities or models, even you can get a pair or two if you're able to afford it. You might get lucky if there's a sale, but in general, you can buy the heels if you're able to afford the high prices.
Is it for me?
If you are the type of a person who loves to invest in luxurious and sophisticated heels, then you will love this brand. People who spend on this brand's heels generally love the finer things in life, are elegant and feminine, and have exquisite tastes. Also, if you're looking for a pair of boss-type heels or mules, then this brand should be your go-to. If that sounds like your fashion preferences, then head on to the official website, physical stores or any other online retailers to get your grabs at prompt!
Criteria Based Rating: Mansur Gavriel
Design & Style
 6.5/10
The brand oozes creativity and modernity in terms of fashion trends. However, they can be too simplistic for some individuals.
Colour Range
7.5/10
Offers a good range of colours which are suited to everyday wear and special occasions.
Affordability
5/10
Heel prices can go up to $650 and above. Therefore, it is considered as a very expensive brand.
Celebrity Preference
8.5/10
Most celebrities love this brand because of its unique and contemporary stiletto heel designs.
Similar Stiletto Brands like Mansur Gavriel
Similar to Christian Louboutin, Mansur Gavriel has a long list of celebrity following and is loved by the masses. Both are considered as luxury and high-end brands.
Similar to Valentino, this brand offers unique and sophisticated heel designs which make your legs more attractive, featuring kitten mules, loafers, boots many other styles.
Some of the Best Mansur Gavriel Stiletto Heels!
Where To Buy Mansur Gavriel
Some of the platforms where you can find Mansur Gavriel Heels at:
When Do You Wear Mansur Gavriel Stiletto Heels?
| | |
| --- | --- |
| Types of Heels | Suitability Rating |
| Casual | 8/10 |
| Party | 5/10 |
| Formal | 7/10 |
| Bridal | 2/10 |
Mansur Gavriel – Shipping and Return Policy
Countries
Shipping & Return Policy
United States
Shipping: 2-7 working days

Return: within 30 days from delivery.

United Kingdom
Shipping: 3-7 working days

Return: within 30 days of the delivery date.

Canada
Shipping: 3-7 working days

Return: within 30 days of the delivery date.

Australia
Shipping: 3-7 working days

Return: within 30 days of the delivery date.
At A Glimpse: Customer Feedback Regarding Mansur Gavriel
Based on the reviews online, it can be said that there's ambiguity about the brand's reliability when it comes to their customer service. This is because most of the customers either claim that it is too good, or it is terrible. Besides that, the customers seem to love the brand and the kind of quality that it offers. In terms of durability and the styling, no brand seems to beat it. All in all, it can be said that an investment in this brand's heels will not only do you good in the short term, but also in the long run where you can wear the heels to several events too. They'll be a multipurpose solution for all your fashion needs.