In the 21st century, women's fashion trends have left designers in a very tight spot more than in any century. In an era where there are unlimited choices for women to choose from, it's also easy to reject trends easily. Therefore, the American designers have been researching diligently and have been coming up with newer styles in heels, clothing, etc. Today, women can be seen in girly, flowery, stiletto heels one day and then take a walk in the street in the classic and casual mule heels the other day. Nonetheless, one of the American designer brands that has managed to maintain an excellent reputation in the market is Jack Rogers.
About Jack Rogers
Jack Rogers was founded in 1960 by Jackie Kennedy. It was founded in Palm Beach, Florida and is now headquartered in New York, New York. It has a diverse range of footwear available, not only for women, but also for men and kids. Jack Rogers offers sandals, flats, sneakers, boots, and booties, along with many other accessories.
Some of the production is still done in Florida, however this may vary. The brand has a worldwide presence and is easily accessible too. It targets the fashion-forward individuals who are interested in high quality footwear and accessories. The age range may include 20-45.
The Types of Heels Available at Jack Rogers
Jack Rogers offers a range of stiletto heels for women under the category of heels.
Types of Heels
Pumps
Stiletto Heels
Block Heels
Sandals
Wedges
Boots
Disclosure: This post contains affiliate links. When you purchase a service or a product through the links, I sometime earn a commission, at no additional cost to you. Read my full disclosure here.
Who Wears It?
Though it is a New York inspired brand, people wear it across the globe, including countries like Canada, UK, USA, and other regions too. Some of the celebrities who love wearing the brand religiously are:
Celebrities Who Wear Jack Rogers:
Reese Witherspoon
Naomie Olindo
Whitney Port
JoJo Fletcher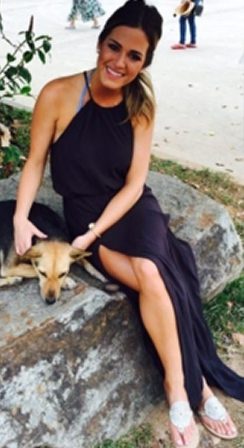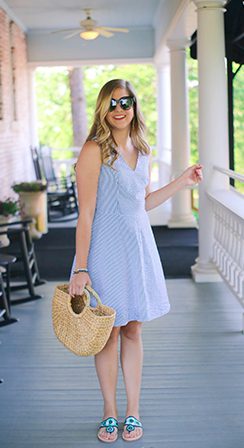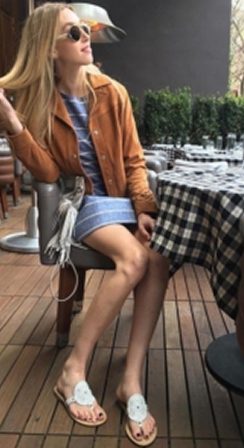 The brand is not just for celebrities or famous people though. You can easily get a pair of Jack Rogers from online stores and physical stores. Even I have a pair of wedges by Jack Rogers and I absolutely adore them!
Is it for me?
If you're in your teenage years, young adulthood or of similar era, then you will love the brand owing to the sophisticated, yet stylish and modern range of heels available. They offer versatility too, hence making it best for the introverted, but outgoing girls. They have a great formal range of heels which makes them best for the working girls too.
Criteria Based Rating: Jack Rogers
Design & Style
 8/10
The brand oozes creativity and zest for fashion trends. From comfortable and casual wear, to formal and stylish heels it has it all.
Colour Range
8/10
Offers a great number of colours which are suited to everyday wear and special occasions.
Affordability
3.5/10
Jack Rogers is relatively affordable than other luxury brands like Manolo Blahnik and Dior.
Celebrity Preference
10/10
Most celebrities love the brand because of its classic and contemporary stiletto heel designs.
Similar Stiletto Brands like Jack Rogers
Similar to ALDO and Clarks, Jack Rogers is an economical brand which is suitable for everyday usage. It has a versatile range of heels ranging from slingback heels, pumps, to platform heels and a lot more.
Similar to Tory Burch, it has an array of colours available which makes it an ideal place for you to shop from.
Some of the Best Jack Rogers Stiletto Heels!
Where To Buy Jack Rogers
Some of the platforms where you can find Jack Rogers Heels at:
Official Website
Lyst
6pm
When Do You Wear Jack Rogers Stiletto Heels?
| | |
| --- | --- |
| Types of Heels | Suitability Rating |
| Casual | 9/10 |
| Party | 5.5/10 |
| Formal | 6/10 |
| Bridal | 2/10 |
Jack Rogers – Shipping and Return Policy
Countries
Shipping & Return Policy
United States
Shipping: 1-2 weeks

Return: within 30 days of purchase.

United Kingdom
Shipping: 5-7 business days

Return: within 30 days of purchase.

Canada
Shipping: N/A

Return: within 30 days of purchase.

Australia
Shipping: N/A

Return: within 30 days of purchase.
At A Glimpse: Customer Feedback Regarding Jack Rogers
According to the customers, they love the brand and the quality that they offer, but the only off putting factor for them is the customer service. They claim that the customer service is below average and most of the representatives are not even responsive. Besides that, customers generally love the durability of the heels and the best part about the brand is the economical prices which are affordable for most of the audiences. It would be safe to say that this is the place to go if you're shopping on a budget and would like to have a stunning pair of heels which can be added to your heels collection.