There's a plethora of brands dominating the fashion industry. Particularly for American brands, the list is quite long. Considering the hype and detailing of the American designer brands, most people around the world are seen gushing over them. Rachel Comey is another one of American brands which is known for its timeless collection of heels and diverse product portfolio ranging from accessories, apparel, shoes and much more.
About Rachel Comey
Founded in 2001 by Rachel Comey in New York, USA, this brand boasts a versatile range of products inspired by American roots. It has many stores worldwide. On top of that, it is available at many online retailers too, so it is easily accessible for everyone.
Rachel Comey's heels are made with utmost precision and excellent craftsmanship. The brand targets young women, working women along with women falling under similar categories. The typical age range would be 22-45, but the target market is not restricted to this range only.
The Types of Heels Available at Rachel Comey
Rachel Comey offers a range of stiletto heels for women under the category of heels.
Types of Heels
Sandals
Pumps
Mules
Clogs
Kitten heels
Stiletto Heels
Boots & Booties
Disclosure: This post contains affiliate links. When you purchase a service or a product through the links, I sometime earn a commission, at no additional cost to you. Read my full disclosure here.
Who Wears It?
This is an American-inspired brand, but people wear it across the globe including countries like UK, Canada and even Australia. Some of the people who love to wear Rachel Comey religiously include:
Celebrities Who Wear Rachel Comey :
Shenae Grimes
Kaley Cuoco
Shenae Grimes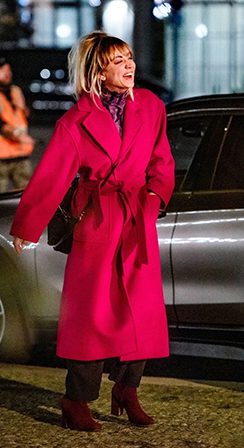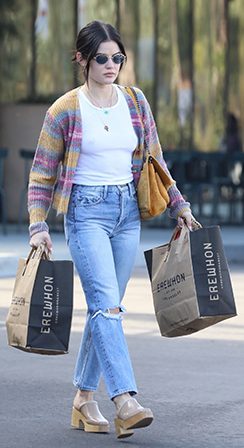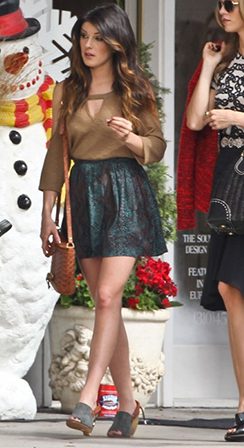 The brand is not just for celebrities and famous people, even you can get a pair of the gorgeous stiletto heels through their official website, stores, and online retailers! Though I do not own a pair of Rachel Comey, I know some people who have them and they adore their heels.
Is it for me?
Rachel Comey offers you luxury wrapped in comfort. If you love intricately designed heels with excellent detailing and craftsmanship even at slightly higher prices, then Rachel Comey should be your go-to. Also, if you're a working woman and a creative type of a person, you'll love the styling of Rachel Comey too as they have mule heels, pumps and all kinds of heels available to add diversity to your corporate wardrobe.
Criteria Based Rating: Rachel Comey
Design & Style
 7.5/10
From open toe to closed, straps to non-straps, and a lot more, Rachel Comey has a lot to offer.
Colour Range
4.5/10
It has a limited range of colours which restrict your scope for choices.
Affordability
6/10
Rachel Comey is a relatively expensive brand, and the prices can go up to $600 and more.
Celebrity Preference
5.5/10
Most celebrities like Lady Gaga follow the brand, but it has a limited list of celebrity following.
Similar Stiletto Brands like Rachel Comey
Similar to Stuart Weitzman, Rachel Comey is a high-end, luxury brand which is aimed at the upper middle class. Both the brands feature lots of embellishments over their heels too.
Similar to Tory Burch, Rachel Comey is an American brand which features various types of heels including ankle straps, wedges, stiletto heels, and other versatile versions.
Some of the Best Rachel Comey Stiletto Heels!
Where To Buy Rachel Comey
Some of the platforms where you can find Rachel Comey Heels at:
When Do You Wear Rachel Comey Stiletto Heels?
| | |
| --- | --- |
| Types of Heels | Suitability Rating |
| Casual | 8/10 |
| Party | 6.5/10 |
| Formal | 8/10 |
| Bridal | 3.5/10 |
Rachel Comey – Shipping and Return Policy
Countries
Shipping & Return Policy
United States
Shipping: 5-8 working days

Return: within 14 days of the purchase date.

United Kingdom
Shipping: 5-8 working days

Return: within 14 days.

Canada
Shipping: 5-8 working days

Return: within 14 days of the purchase date.

Australia
Shipping: 5-8 working days

Return: within 14 days of the purchase date.
At A Glimpse: Customer Feedback Regarding Rachel Comey
Based on the customer reviews online, most customers love the brand owing to the beautiful styling of the heels and excellent quality. Also, the customer service of the brand is up to the mark too! Besides that, customers not only love the heels, but also the clothing products of the brand. It would be safe to say that the brand excels in the domain of heels, and you can't go wrong with this one! It will be a good investment in the long run.