In the 21st century, you won't find any one single brand dominating the entire fashion industry. There are many alternatives available for even the most renowned luxury brands. However, every brand has its own competitive advantage. Whether it's the prestigious label of 'Made in Italy' or the finesse of Spanish brands, each is special in its own way. One of the most reputable, old, and high-end luxury Spanish fashion brands that specializes in leather goods is known as Loewe.
About Loewe
Founded in 1846, in Madrid, Spain by Enrique Loewe Roessberg, Loewe is all about delivering excellence in terms of fashion and leather goods. The brand is a key player in 32 countries with over 160 stores Worldwide. Moreover, it has headquarters in Madrid and subsidiaries in Hong Kong, Shanghai, and Tokyo.
The brand is under the creative direction of Jonathan Anderson at present and boasts a diverse product portfolio that includes apparel, accessories, and shoes, along with heels for men and women. It targets fashion-forward and wealthy individuals who are aged between 20-45.
The Types of Heels Available at Loewe
Loewe offers a range of stiletto heels for women under the category of heels.
Types of Heels
Sandals
Pumps
Stiletto heels
Ankle Strap Heels
Mules
Boots & Booties
Disclosure: This post contains affiliate links. When you purchase a service or a product through the links, I sometime earn a commission, at no additional cost to you. Read my full disclosure here.
Who Wears It?
This is a Spanish-inspired brand, but people wear it across the globe including countries like USA, Canada and even Australia. Some of the people who love to wear Loewe religiously include:
Celebrities Who Wear Loewe:
Dianna Agron
Giselle Bundchen
Halle Berry
Caroline Polacheck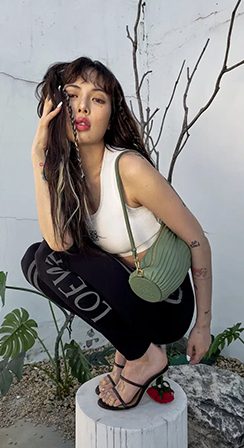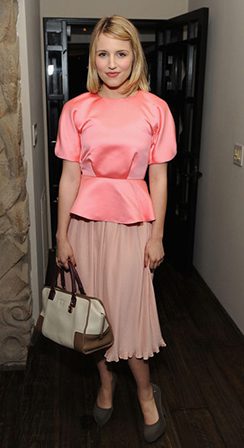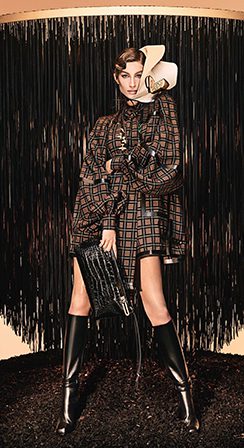 The brand is not just for celebrities and famous people, even you can get a pair of heels through their official website, stores, and online retailers! Though I do not own a pair of Loewe, I know some people who have them and they adore their heels because of its stunning design and durability.
Is it for me?
Loewe is a high-end, premium and a luxury brand, so if you can afford the heels, this brand is for you! Also, if you like the finer things in life, then this would be ideal for you. Loewe offers you luxury wrapped in comfort. If you love intricately designed heels with excellent detailing and craftsmanship even at a higher price, then this brand should be your go-to.
Criteria Based Rating: Loewe
Design & Style
 9.5/10
From balloon heels, unique heel shapes, open-toe to closed, straps to non-straps, and a lot more, Loewe has a lot to offer.
Colour Range
5.5/10
It has a limited range of colors which can restrict your choices to only a few colors.
Affordability
2/10
Loewe is a very expensive brand, and the starting prices are from $600-700 which may go up to $2000 and more.
Celebrity Preference
7.5/10
Most celebrities love the brand owing to its stunning and innovative heel designs.
Similar Stiletto Brands like Loewe
Similar to Tom Ford, Loewe is a high-end, luxury brand which is aimed at the upper middle class. Both the brands feature lots of embellishments over their heels too.
Similar to Bottega Venetta, Versace, Prada, and Saint Laurent, Loewe is a very expensive brand that features various types of heels including ankle straps, wedges, stiletto heels, and other versatile versions.
Some of the Best Loewe Stiletto Heels!
Where To Buy Loewe
Some of the platforms where you can find Loewe Heels at:
Official Website
Aliexpress
When Do You Wear Loewe Stiletto Heels?
| | |
| --- | --- |
| Types of Heels | Suitability Rating |
| Casual | 8/10 |
| Party | 9.5/10 |
| Formal | 6/10 |
| Bridal | 7.5/10 |
Loewe – Shipping and Return Policy
Countries
Shipping & Return Policy
United States
Shipping: 2-6 working days

Return: within 14 days of the purchase date.

United Kingdom
Shipping: 2-6 working days

Return: within 14 days of the purchase date.

Canada
Shipping: 2-6 working days

Return: within 14 days of the purchase date.

Australia
Shipping: 2-6 working days

Return: within 14 days of the purchase date.
At A Glimpse: Customer Feedback Regarding Loewe
Based on the customer reviews online, most customers love the brand and are satisfied with their purchases. The brand has decent overall ratings. However, the only thing that is concerning is the online shopping part. Most customers claim that their online shopping experience wasn't that good. If you keep at factor aside, you'll love it! Especially if you are a boisterous and creative person, you will love the heels owing to the unique and trendy designs which will amaze you.