Most of us would've assumed that life after COVID-19 would be a lot different. Economies would take a lot of time to recover and so would the fashion industry which would've been slowed down. Conversely, the dynamics have changed in a better way – technology, along with research and development have been on the rise even in the fashion industry post pandemic. When we talk about heels, newer versions like F shaped heels, teal colours and even geometric heels are a thing these days!
What You Need To Know Before Buying Geometric Heels:
Geometric heels can be the show stoppers owing to the brilliantly crafted look of them. Whether it's a triangle, circle or the brand logo that's taking the form of the heel shape, they can surely make a statement. With many renowned brands like Givenchy and Gucci coming up with such heels, it can be hard to resist them. These heels may range from open toe, closed toe, square toe, block heels, and many others – the choices are limitless. A few things that you need to know before investing in geometric heels include the following:
Your Individual Requirement

Whether it's your prom, a party or your graduation ceremony, know that there are many variations out there. So make your picks wisely according to the occasion and your preference.

Who Should Buy Geometric Heels?

Women who love to look creative and modern. Those who have upbeat and extravagant fashion tastes would love to go for a nice pair of geometric heels.

Features To Look Out For

Geometric heels can come with a strappy look, embellishments, buckles, various textures, heel shapes, heel height and a lot more. You can pick the one that best suits your needs as you browse through the popular designer brands like Giuseppe Zanotti, Jeffrey Campbell and others..

Emily Ratajkowski

Gigi Hadid

Madonna
Disclosure: This post contains affiliate links. When you purchase a service or a product through the links, I sometime earn a commission, at no additional cost to you. Read my full disclosure here.
Without further ado, let's head on to our top picks.
 Stiletto Best Geometric Heels in 2023
1. Betsey Johnson – Sb-Koda Heeled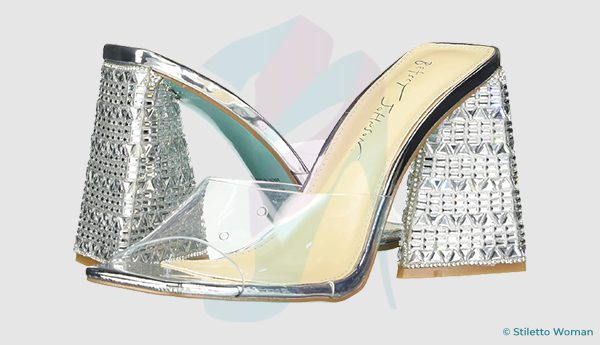 Ranking at the very top, these heels come with a slip on style and a triangle heel shape which is embellished. These heels feature a transparent strap to help you make a statement as well. You can't go wrong with these ultra gorgeous heels.
2. Circus by Sam Edelman – Bobbie Sandal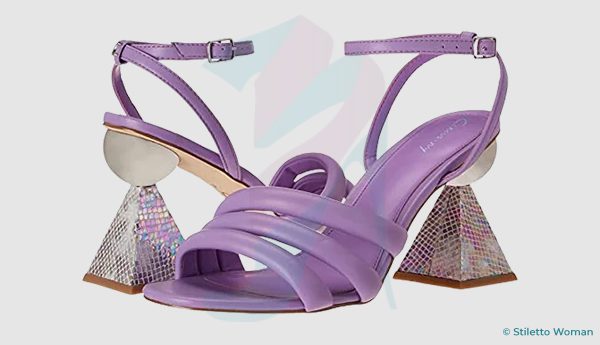 An upbeat and a striking pair would be that of Sam Edelman. These heels come with a pyramid heel shape and an ankle strap design which can grip your feet well and allow you to walk comfortably. These heels are surely a keeper.
3. Jeffrey Campbell – Sandals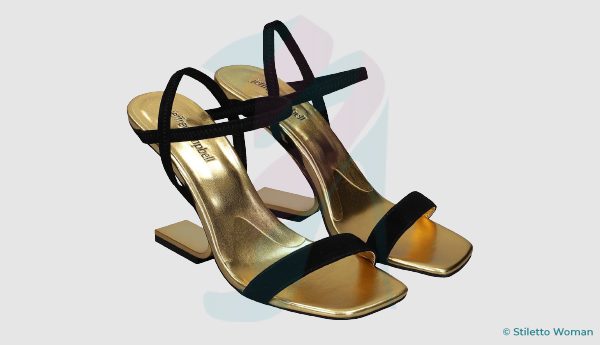 These heels by Jeffrey Campbell define luxury at its best. They come with an open toe style and a transparent heel shape which can help you make a strong statement. These heels will be an excellent addition to your heels collection.
4. Loeffler Randall – Brette-wl Slide Sandal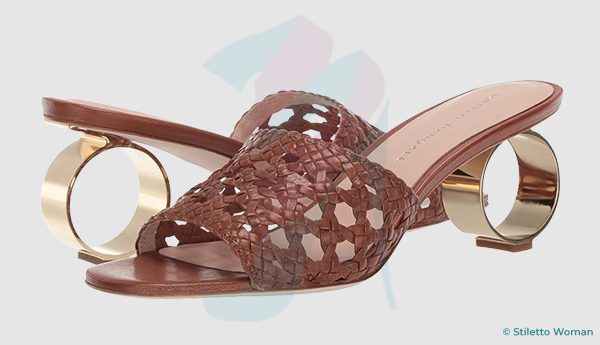 Another great option that you shouldn't ignore would be that of Loeffler Randall. These heels come with a circle shaped heel and an open toe, slip on style. They are manageable, lightweight and easy to put on.
5. Tory Burch – T Heel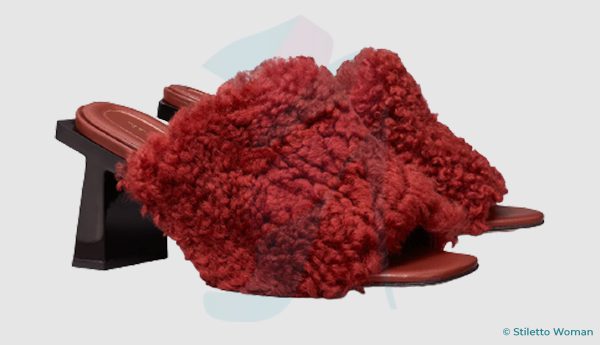 Featuring one of the most comfortable and elite options in terms of geometric heels, these heels by Tory Burch ooze finesse and luxury. They come with shearling toe strap which makes these heels ideal for casual events especially during fall and winter seasons.
6. Aquazzura – Yes Darling Mule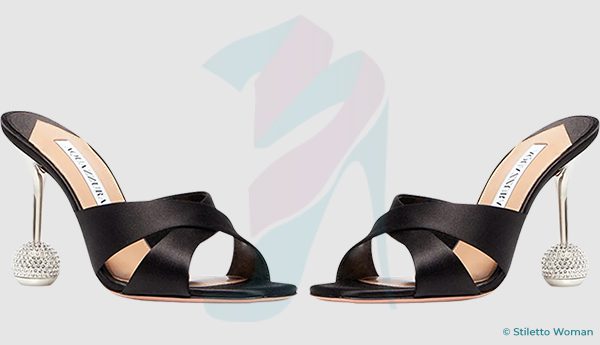 Featuring a unique and a high end option in terms of geometric heels, these heels come with an open toe style and a uniquely shaped heel. They can help you make a statement like no other. You can't go wrong with these.
7. Gucci – Shawana Sandal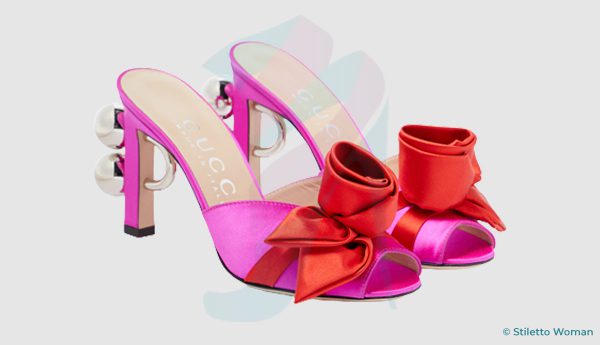 Just by the looks of it, you can tell that these heels exude confidence and creativity. From the toe strap to the heel shape, Gucci has taken innovation to the next level with these heels. The colour pop can help in bringing life to any dull looking outfit.
8. Alexander McQueen – Arc Naked Sandal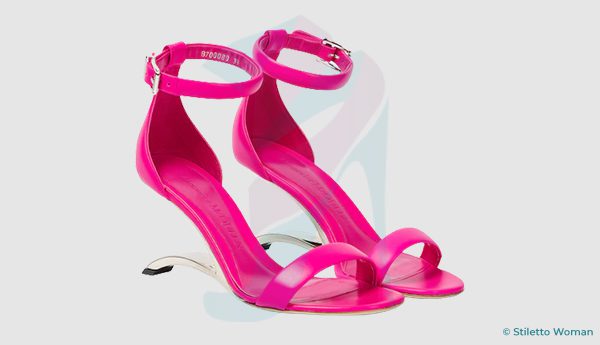 Another great option that is sure to leave you stunned would be that of Alexander McQueen. The brand oozes luxury and modernity. These heels reflect the same. They come with a geometric heel shape and an ankle strap design to grip your feet well, allowing you to walk comfortably.
9. Dolce & Gabbana – Logo Heel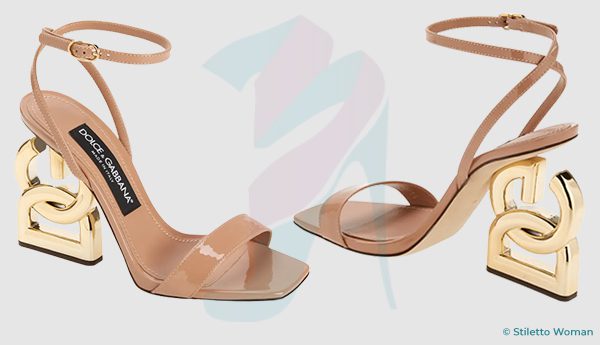 Heels that are sure to make heads turn would be those of D&G. These heels come with logo shaped heel and an ankle strap design which can be a bit uncomfortable, but would be a great choice for those who love the daring types of heel shapes.
10. Prada – Slingback Pump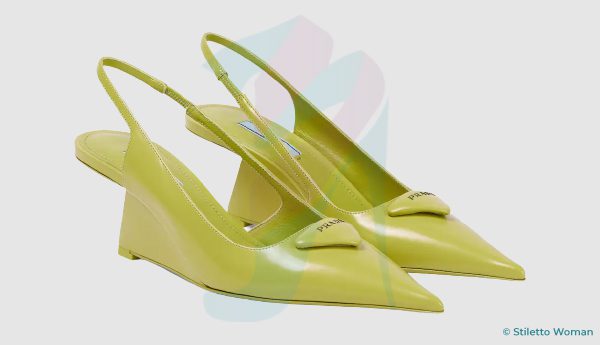 A classic yet a timelessly classy pair of geometric heels by Prada are sure to win your heart. These heels come with a pointed toe and a Slingback design. Along with that, the heels come with a nice gloss which adds more to the appeal of them.
11. Fendi – First F Heel Strappy Sandal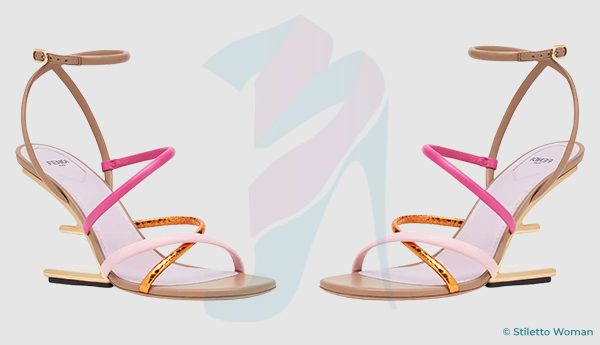 Speaking of luxury and high end brands, Fendi doesn't get left behind either. These heels come with a strappy look and an ankle strap design. These heels can give you a height boost as well.
12. Giuseppe Zanotti – Akira Shine Sandals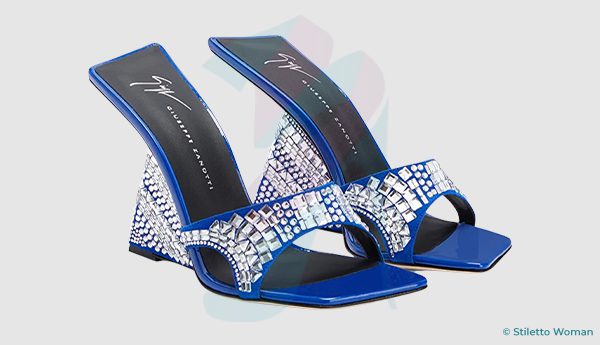 Another great pair that's sure to make jaws drop would be that of Giuseppe Zanotti. These heels consist of a glamorous look and may require practice to walk in them easily. But the heels would be great for party type of events.
13. Bottega Veneta – Punta T-strap Pump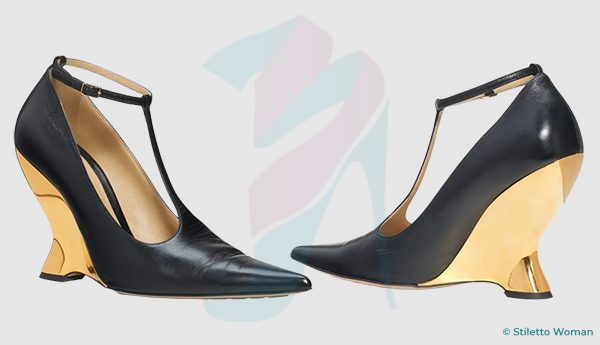 A blend of traditions and modernity, Bottega Veneta brings you the best of both worlds with these Mary Jane inspired, t strap heels with a pointed toe design. They come with a nice gloss which adds to the finesse of the heels too.
14. Saint Laurent – Opyum Crystal Pumps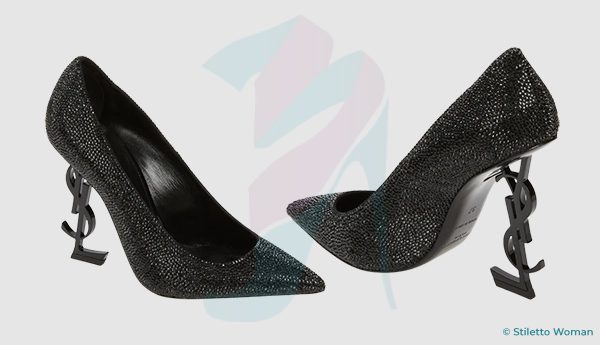 Another great pair by the premium brand Saint Laurent are sure to be the ultimate stunners. They come with a classical pump heel style with a logo inspired heel shape which will require practice to walk into. They'd be a great choice for most events including formal and informal.
15. Valentino Garavani – Divine Crystal Sandal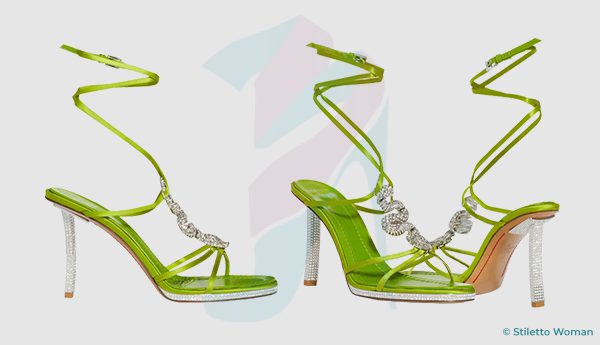 These heels by Valentino Garavani ooze luxury at its best. The dramatic and show stopping look can make them irresistible. Moreover, the ankle tie style looks quite unique as well. Though they are super expensive, they'll surely last you a long time!