Boots are almost synonymous with winter. As the cold breeze approaches, it's important to get your winter essentials to beat the cold. Warm, fuzzy boots used to be a need, but nowadays, they've become a want. As many designers across the globe keep on coming up with the chicest designs ever ranging from peep toe designs to buckle straps and platform boots – boots have transformed completely.
What You Need To Know Before Buying Platform Boots:
Platform Boots in particular steals the heart of millions, thanks to the design which can help you walk easily without experiencing a lot of discomfort. They not only give you a height boost but also complement your look. A few things that you need to know before investing in platform heel boots include the following:
Your Individual Requirement

You can either get Platform Boots for daily use in the fall or winter season, or you could get some glamorous high platform boots to attend a party. So make your picks wisely according to the occasion and your preference.

Who Should Buy Platform Boots?

Women who prefer comfort over anything else. Those who want to look creative and feminine. Those who have royal and extravagant fashion tastes would love to go for a nice pair of platform boots.

Features To Look Out For

Platform boots come with a strappy look, embellishments, buckles, various textures, heel shapes, heel height, and a lot more. You can pick the one that best suits your needs as you browse through popular designer brands like Giuseppe Zanotti, Jeffrey Campbell, and others.

Kelly Rowland

Lady Gaga

Laura Bailey
Disclosure: This post contains affiliate links. When you purchase a service or a product through the links, I sometimes earn a commission, at no additional cost to you. Read my full disclosure here.
Without further ado, let's head on to our top picks of platform heel boots:
 Stiletto Platform Boots To Buy In 2023
1. Cape Robbin – Chesta Mid Calf Boots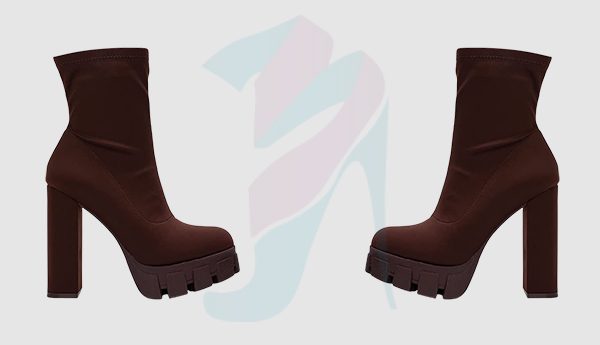 Ranking at the very top, these chunky platform boots by Cape Robbin are surely a keeper. They ooze finesse and luxury at their best. These chunky platform boots come with a lug sole which gives you a nice grip over your steps as well. They're not only economical but super stylish and comfortable.
2. Nine West – Glowup3 Ankle Platform Black Boots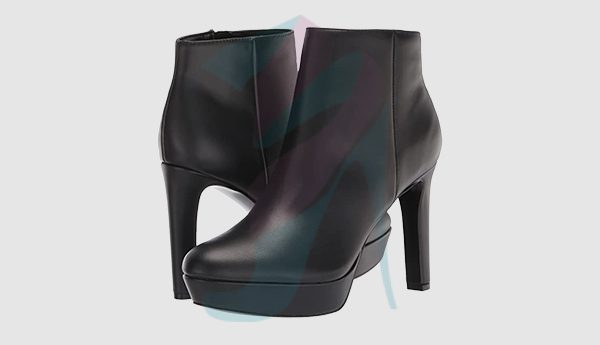 An exquisite option for you to try would be these platform black boots by Nine West. They can make heads turn owing to the luxurious appeal and a minimalistic design that's sure to be a breath-taker! You can not go wrong with these platform black boots.
3. Steve Madden – Cobra Fashion Boot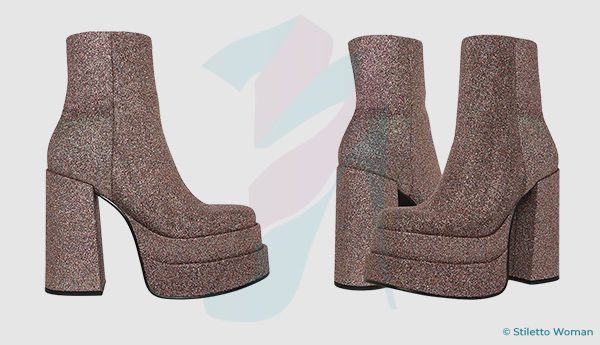 A flashy and upbeat pair of heels that is sure to grab your attention in an instant would be the Steve Madden platform boots. These Steve Madden platform boots come with all the glitz and glam necessary to rock your look at any party in the winter or fall season, so get your grabs at the prompt.
4. Pleaser – Knee High Boots Platform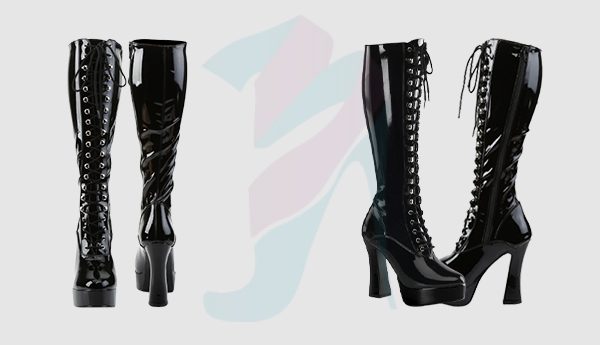 Featuring an upbeat and ultra-modern pair that's also very glamorous, these knee high boots platform will leave you stunned. These platform black boots come with a Lacey look with a platform sole. They offer the utmost comfort and finesse, so you can't go wrong with these knee high boots platforms.
5. Circus by Sam Edelman – Stace Chelsea Platform Boots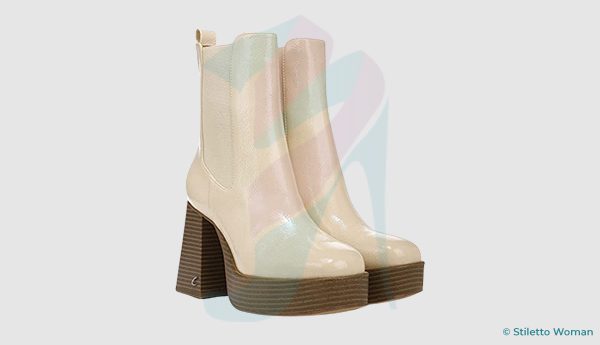 A sturdy and long-lasting pair of Chelsea platform boots will leave you mesmerized at the very first glance. These Chelsea platform boots by Sam Edelman ooze luxury and minimalist vibes. You can have the maximum balance and support with these Chelsea platform boots.
6. Jeffrey Campbell – High Platform Boots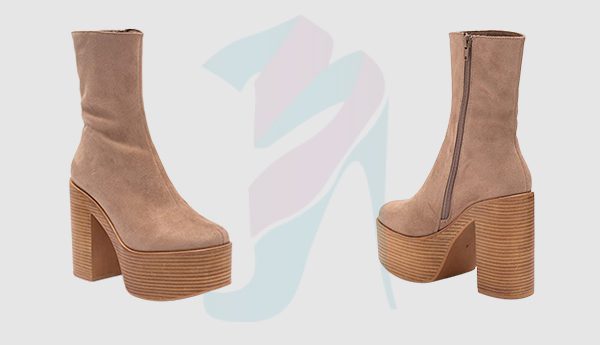 This one's for women who like pastel colors and simplistic looks – these high platform boots will leave you impressed. They come with a convenient block heel design and a platform sole which can give you more support and superior comfort. These high platform boots won't disappoint you in any aspect.
7. DKNY – Heeled Stylish Platform Black Boots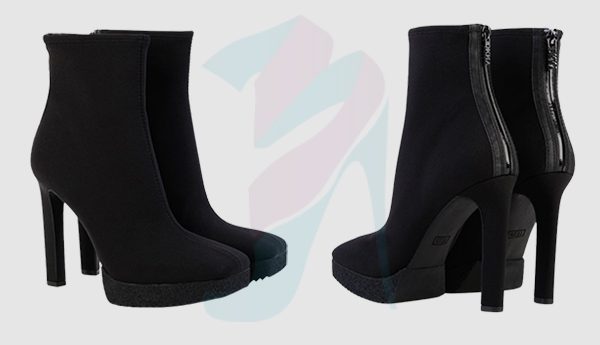 Featuring a classic, yet contemporary design in terms of platform boots, DKNY's platform black boots can be a useful and long-lasting pair. These platform black boots can give you a height boost and will complement any outfit.
8. GUESS – Cristy Over-The-Knee Boot (Knee High Boots Platform)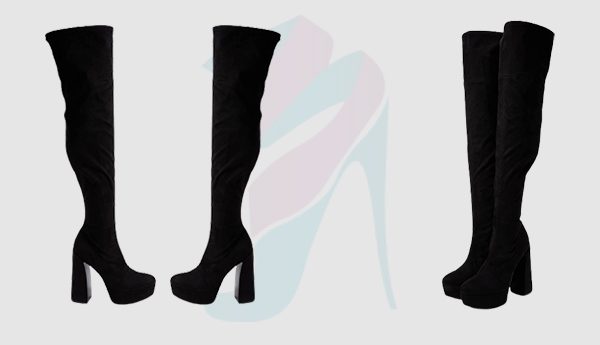 These dramatic, over-the-knee platform black boots are a keeper. They come with a simplistic design which makes these platform black boots appropriate for most events and they'll look great on most outfits. Besides that, you can look super trendy with these knee high boots platform.
9. Vince Camuto – Gilisama High Platform Boots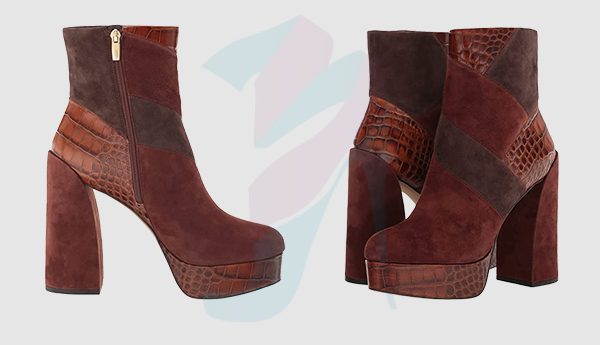 A unique, yet opulent pair that will surely impress you, Vince Camuto's high platform boots promise excellent craftsmanship along with durability which makes them the ideal wear for the fall and winter seasons. These high platform boots are a nice investment.
10. SCHUTZ – Selene Leather Platform Boots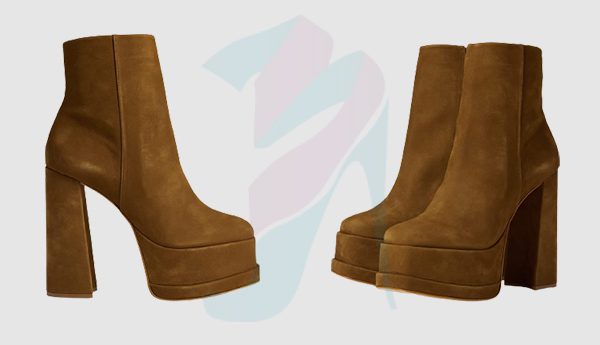 Speaking of a dramatic look, these leather platform boots by Schutz offer a dramatic, yet minimalistic and upbeat look that not only makes you feel more confident but also helps you gain a few inches in your height too.
11. Michael Michael Kors – Frenchie High Platform Boots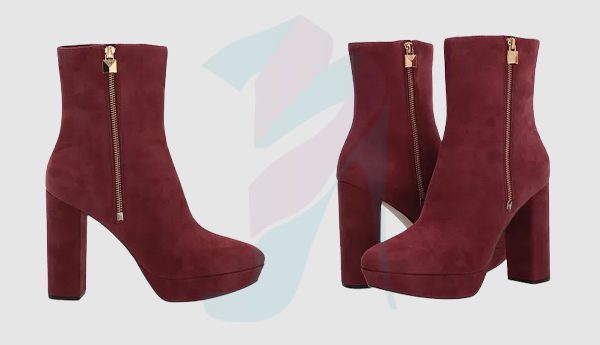 Another pair of high platform boots that you won't regret investing in would be that of Michael Kors. These chunky platform boots come with a zipper and the luxurious suede and velvet-like appeal makes them exquisite and high-end. They can offer you superior comfort and warmth as well.
12. Sergio Rossi – High Heel Ankle Boots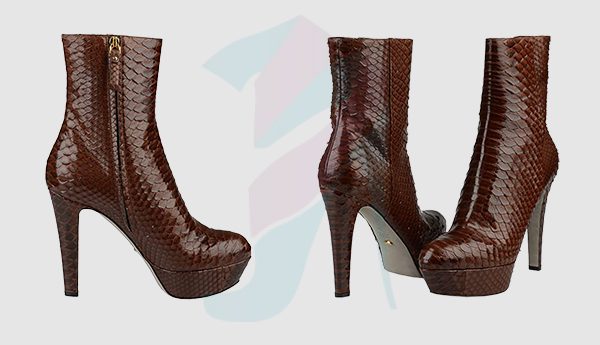 A Croc-embossed luxury look is all you need to slay an outfit. These high platform boots come with a round toe which forms a nice contemporary blend for your appeal. The high-end brand promises excellent quality too.
13. Stuart Weitzman – Skyhigh Platform Boots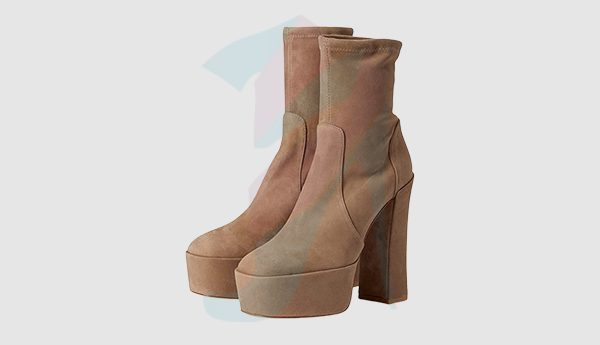 A pricey, but great option that you should try in terms of high platform boots would be that of Stuart Weitzman. These high platform boots look great with any outfit and can be a multipurpose solution for all your fashion needs. They'll be an investment worth making.
14. See by Chloe – LYNA Bootie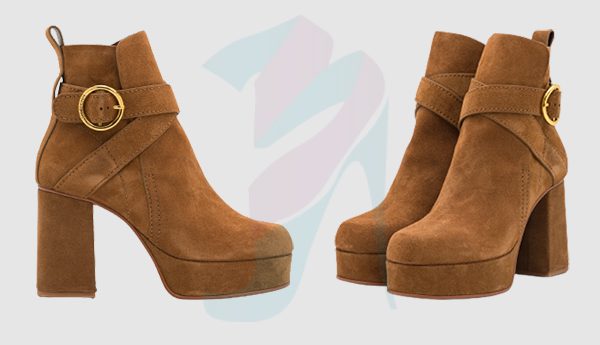 Another high-end option to explore would be Chloe. These leather platform boots come with a nice glossy look and a buckle to add more finesse. Besides that, with these leather platform boots, you can get the utmost comfort and warmth, so investing in these boots will be fruitful in the long run.
15. Giuseppe Zanotti – Morgana Velvet Boots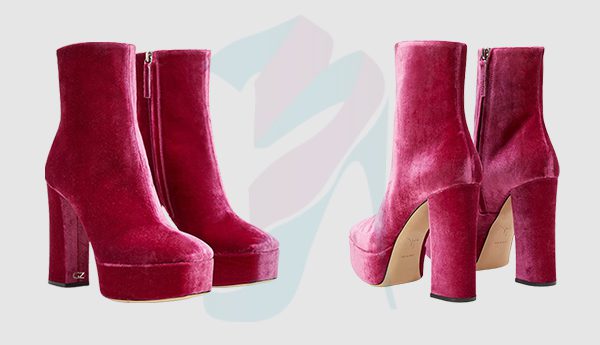 A high-end, luxury, and premium pair that'll be hard for you to resist. These chunky platform boots by Giuseppe Zanotti ooze creativity and innovation. They come with a sleek appeal which makes these chunky platform boots ideal for party-like events. They give you a height boost too.
Why Should You Buy Platform Boots?
The reason is obvious – to allow more warmth along with comfort for your feet and to help you make a strong fashion statement, these can go a long way. They not only tell a lot about your fashion choices but convey a strong message about your elite tastes in fashion.
What To Wear With Platform Boots?
Trench coats would look best with platform boots, but you can also pair up some nice leather or shearling jackets with platform boots to make a strong fashion statement wherever you go. Alternatively, you can wear skirts and dresses with them as well.
On Which Occasions To Wear Platform Boots?
You can wear platform boots during the fall or winter season. You can also wear them at parties and casual strolls during those seasons, but they're generally never recommended for summer events.
Rare Styling Tips For Platform Boots
Here are some of the coolest ideas to make sure your boots stand out from the rest:
Pair up some net stockings or tights with your boots.
Wear a short skirt with stockings underneath them.
Pair up a leather jacket or a furry coat with platform boots to ooze confidence and modernity.
Look for high-height boots to exude a feminine charm.
Make sure your foot nails are groomed and you have appropriate nail paint on if you're going for a peep toe design.
Get boots with a strappy look, a slingback style, or pump inspired look to exude confidence.