As the warm summer days give way to the cooler crisper breezes of fall, the world of fashion undergoes a transformation as well. This shift in seasons extends to our footwear choices.  Selecting appropriate footwear for fall is not only about modernism, but also ensuring that our feet remain comfortable and protected from the elements while seamlessly complementing the evolving style.
This fall season, the world of heels brings forth a range of trends that combine style, flexibility and comfort. From the sophistication of kitten heels and slingbacks, to the confident allure of sculptural heels and sneaker heels, there's a variety of fall heels to match any preference or event.
Disclosure: This post contains affiliate links. When you purchase a service or a product through the links, I sometime earn a commission, at no additional cost to you. Read my full disclosure here.
 Picks for the Best Women's Shoes for Fall Season 2023
1. Chelsea Heeled Boots
Chelsea heeled boots are a type of ankle boot known for their elastic side panels and easy slip on design. They usually feature a heel ranging from a kitten heel to a striking stiletto. Chelsea heeled boots are available in materials like leather, suede and faux leather.
These timeless boots have remained popular in the fashion industry for years due to their combination of style, versatility and comfort. They effortlessly complement outfits and suit various occasions.
When it comes to Chelsea boots styling there is an array of styles to choose from. Some of the sought after options include:
Classic Chelsea heeled boots: These boots have a sleek and streamlined silhouette with a simple elastic side panel.
Chunky Chelsea heeled boots: These boots have a thicker heel and a more rugged look. They are perfect for adding an edge to any outfit.
Pointed-toe Chelsea heeled boots: These boots have a sophisticated look that is perfect for dressing up an evening outfit.
Open-toe Chelsea heeled boots: These boots are a great option for warmer weather. They are perfect for pairing with dresses and skirts.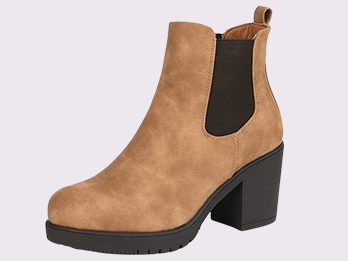 Slingback heels, known for their open backs and delicate straps that wrap around the ankles, have always been linked to sophistication and a touch of nostalgia. As we enter the fall season, they maintain their popularity by capturing the essence of elegance reminiscent of Hollywood's golden era and the captivating allure of iconic fashion icons.
Consider these styling tips for an effortless chic look with the Slingback heels:
Slingback heels with textured fabrics, such as suede or velvet, creates a visually appealing contrast.
Patterned Slingback heels can add a touch of personality to the overall look.
If you have shorter legs, opt for a pair of Slingback heels with a slightly higher heel to create the illusion of longer limbs.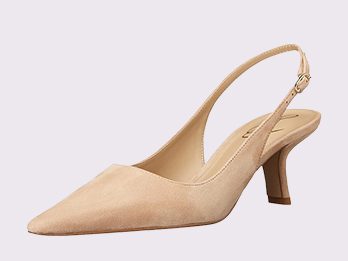 3. Sneaker Heels
This fall season, sneaker heels provide a comfortable and stylish alternative to traditional high heels. The effortless fusion of sporty aesthetics of sneakers with the elevated elegance of heels offers a welcome respite from the often uncomfortable nature of traditional high heels. Their supportive soles and cushioned interiors provide all-day comfort, ensuring that your feet remain happy even after hours of wear.
Pair a chunky-soled sneaker heels with jeans and a T-shirt or sweater for a casual look.
Add a touch of sparkle to your outfit with glitter-covered sneaker heels and a statement necklace for a glamorous look.
Embellished sneaker heels and a flowing maxi dress or a tailored skirt can help elevate the look of casual attire.
Team platform sneaker heels with leggings and a crop top or a sporty dress for a sporty look.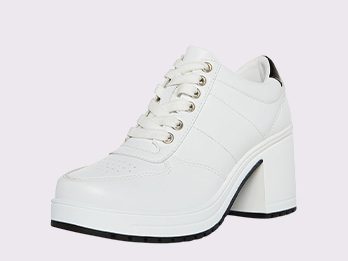 Mule heels characterized by their open back, this fall is a versatile footwear option that complements a variety of outfits. From classic pointed-toe mules to embellished designs adorned with jewels or chains, there's a pair of mule heels to suit every taste and occasion.
For a polished work wear look, pair sleek mule heels with tailored trousers or a chic midi skirt. You can also team them up with jeans or a flowing maxi dress.
If you have slender ankles, opt for mule heels with a wider strap or embellishments. Conversely, if you have larger ankles, choose a pair with a thinner strap that elongates the leg line. Additionally, if you're concerned about comfort, opt for a pair of mule heels with a cushioned sole or a lower heel height.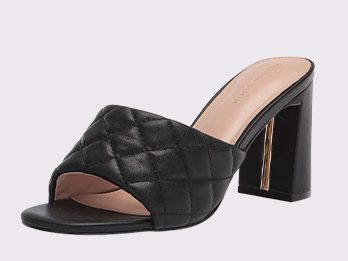 Heeled loafers have become a must have for the fall season. They offer a break from the often uncomfortable and impractical traditional high heels. With their heeled design, they provide stability and support which makes them perfect for navigating busy city streets or running errands around town. The soft and cushioned soles ensure all day comfort keeping your feet happy after hours of wear.
Heeled loafers are available in materials that add sophistication to your wardrobe in their own unique way. Leather heeled loafers embody timeless elegance while suede options give off a vibe. Velvet heeled loafers add a touch of glamour for special occasions or adding some drama to your everyday outfits.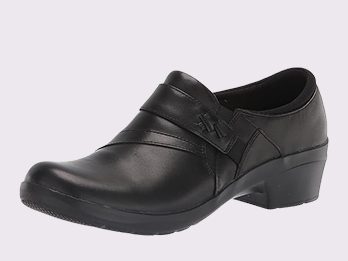 6. Sculptural Heels
This fall season, fashion takes a bold turn with the rise of sculptural heels. Characterized by unique designs and intricate details, sculptural heels elevate the concept of footwear. From geometric forms to organic curves, the sculptural heels become eye-catching focal points, drawing attention to the wearer's feet.
Sculptural heels are a bold and daring addition to any fall wardrobe. Pair them with sleek, minimalist outfits to allow the heels to take center stage. A simple black dress, tailored trousers, or a flowing maxi skirt also provide the perfect backdrop for the sculptural heels.
When accessorizing with sculptural heels, it's important to maintain a balance of boldness and elegance. Avoid over-accessorizing, as the heels themselves are the main focal point.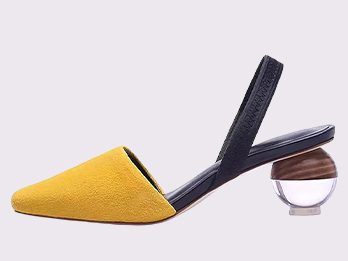 Wedge heels have always been a choice among women of all ages and it's not hard to see why. They offer both comfort and style making them a versatile option for everything – from work to outings and special events. As we enter the fall season, wedge heels are again taking center stage in the fashion world providing a chic and sophisticated way to elevate any outfit
You can find wedge heels in materials, like leather, suede and canvas. Leather wedge heels are a choice that combines both style and durability. Suede wedge heels are particularly appealing for fall as they add a touch of luxury and warmth. On the other hand, canvas wedge heels offer a more laid back option that's perfect for the summers.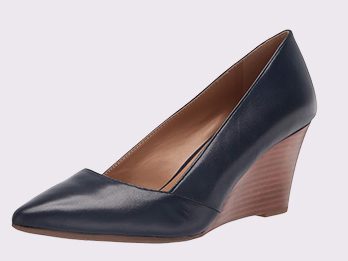 8. Heeled Ballet Flats
Heeled ballet flats have emerged as a stylish and comfortable footwear choice for the fall season. Unlike the traditional ballet flats, which typically feature a flat sole, heeled ballet flats incorporate a low heel that provides a slight lift without compromising on comfort. This slight elevation elongates the legs, adding a touch of sophistication to any outfit. Also, the supportive heel and cushioned soles ensures that the feet remain happy even after hours of wear
Characterized by low and tapered heels, kitten heels offers a delicate balance of comfort and style. From Audrey Hepburn's iconic Mary Janes to modern-day fashionistas, kitten heels have consistently proven their versatility. They come in a variety of heel heights, from barely-there to slightly more substantial. Pair them with jeans and a sweater or with a flowing dress.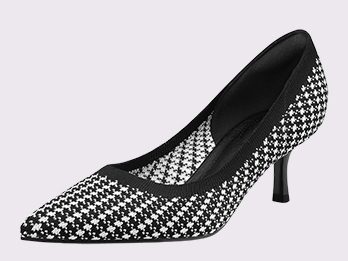 Clog heels have made a comeback in popularity with becoming a comfortable choice of footwear for the fall season. These unique heels are known for their platform soles made up of wood or synthetic materials and the sturdy heels. Clog heels have always been associated with comfort and functionality due to their platforms and supportive heel type. This season designers have given clog heels a twist incorporating them into the modern fashion trends.
To create a chunky look, try pairing slim fitting jeans or leggings with clog heels to offset their volume.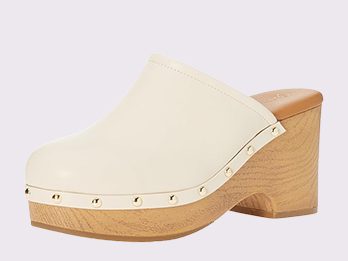 Conclusion
As the leaves transition into hues and the air gains a refreshing chill, it's that time of year to update your heels collection with the latest trends in fall heels. Embrace the timeless grace of Kitten heels and Slingback Heels or make a bold statement with Sculptural Heels and Sneaker Heels inspired designs. For versatility, consider Heeled Loafers or effortlessly elegant Mule Heels. If retro charm is your style then explore the allure of Clog heels. With such a range of styles, heel heights and materials to choose from, you have endless opportunities to express your unique personality and fashion sense this fall season. Remember to venture out in style while experimenting with footwear options that perfectly match your individual taste and lifestyle preferences