Let's go back to the times when women would adore looking ladylike, rather than bold and adventurous. Cowboy appearances would be despised. Mary Jane heels came about decades ago when they were considered as the epitome of femininity. Wearing closed toe shoes with a buckle strap and a low height heel would mean that a girl looks super chic and respectable. They were considered as comfortable and the go to option for most. Even now Mary Jane heels are in fashion. The Uber modern heels are loved by all women!
What You Need To Know Before Buying Mary Jane Heels:
You may assume that Mary Jane heels would look old fashioned or very traditional. However, we have newer versions of Mary Jane heels which are suited to many occasions and preferences. Ranging from ankle strap Mary Jane heels to slingbacks and many others – the choices are limitless. A few things that you need to know before investing in gold heels include the following:
Your Individual Requirement

Some women love wearing Mary Jane heels for the sake of following fashion trends. While there are others who prefer wearing such heels to appear more lady-like and professional. To bring more poise into their walking style, they prefer wearing Mary Jane heels. Whatever the requirement may be, you should make your picks wisely.

Who Should Buy Mary Jane Heels?


Women who love looking professional, ladylike and chic should invest in a pair of Mary Jane heels. These heels exude feminine charm and timeless sophistication, so they'd be suited to such women more.

Features To Look Out For

Mary Jane Heels can come with a strappy look, embellishments, buckles, various textures, heel shapes, heel height and a lot more. You can pick the one that best suits your needs as you browse through the popular designer brands like SJP and others

Emma Roberts

Sarah Jessica Parker

Taylor Swift
Disclosure: This post contains affiliate links. When you purchase a service or a product through the links, I sometime earn a commission, at no additional cost to you. Read my full disclosure here.
Without further Ado, let's head onto our list.
 Stiletto Mary Jane Heels in 2023
1. Coach – Pump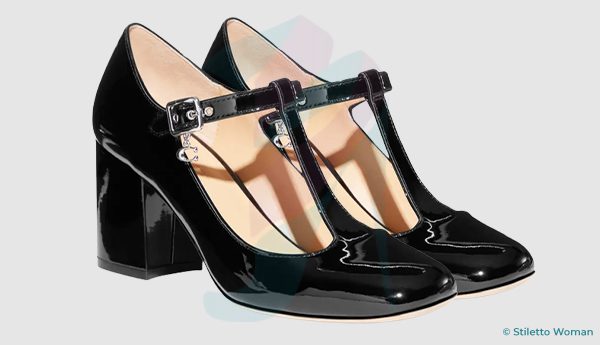 These signature T-strap heels by Coach are sure to catch your attention. They feature a gleaming hardware and a glossy patent leather appeal which leaves a striking impact and makes them eye-catching. Besides that, they make a great, ultra-modern pair owing to the square toe and block heel design. You can't go wrong with a gorgeous pair of Mary Jane Heels by Coach.
2. Nine West – Wanah3 Pump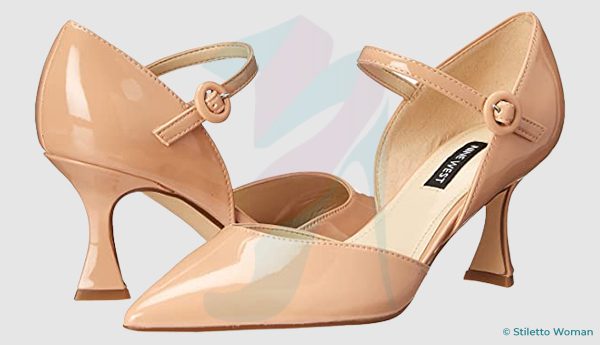 If you're looking for a more modern version of the Mary Jane heels, then look no further. Nine West's Mary Jane heels are sure to be anyone's favorite. Featuring a glossy appeal with a unique heel shape, they make a modern and classy pair which is suited to most everyday occasions. Yet again, a very economical option for you to consider!
3. Clarks – Ambyr Shine Pump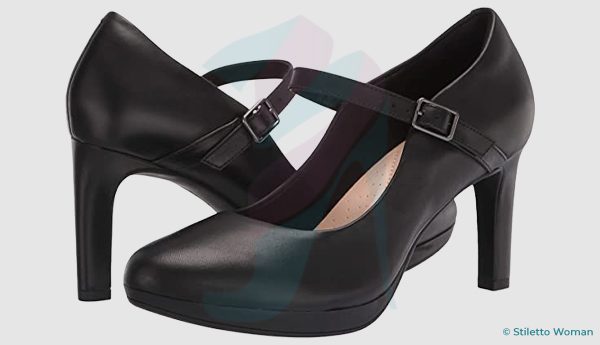 Clarks and sophistication, two words which go really well together. The brand promises excellent quality of the footwear and offers timeless classics all the time! These Mary Jane heels by Clarks ooze finesse and utmost comfort. They have a minimalistic look with a dull matte appearance, making them look extremely sophisticated.
4. Steve Madden – Twice Loafer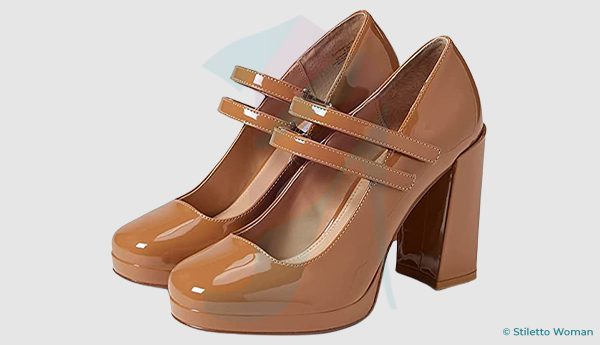 These heels by Steve Madden are a keeper. They come in a brown glossy appeal with two straps. They make a comfortable and super stylish pair of Mary Jane heels which are sure to stun the audiences. They're the type of heels which you could wear on any occasion!
5. Jeffrey Campbell – Platform Pump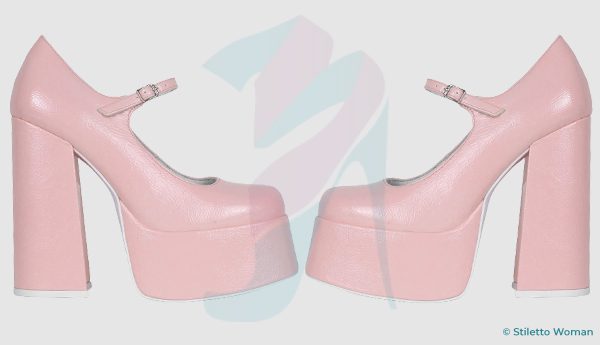 Enough with the corporate looks and let's dig into a more glamorous version of Mary Jane heels by none other than Jeffrey Campbell. You can go from a zero to 100 with these ultra-modern and dramatically designed heels with a platform style which can offer you more support and balance too.
6. Brinley Co – Regular Pump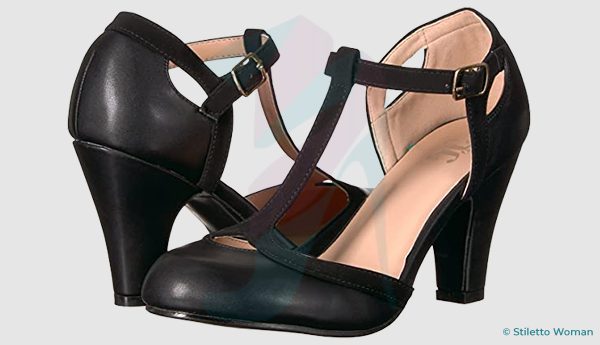 Yet another great pair which comes with a t strap, making it super unique, Brinley Co's Mary Jane heels ooze finesse and comfort. They're sturdy and lightweight too. You could pair them up with a nice outfit and you're sure to achieve that out together look while looking ultra modern.
7. Bruno Magli – Gemma Pump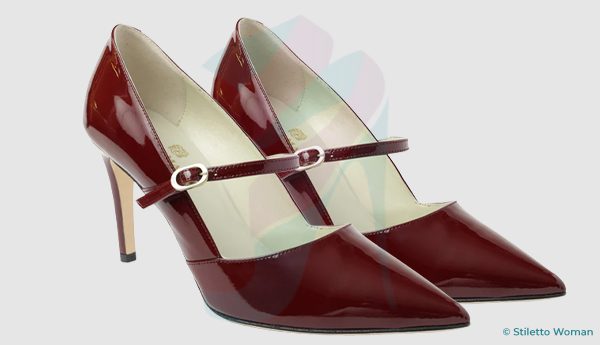 Looking for something extra classy and unique? Then look no further and go for these uber-chic Mary Jane heels by Bruno Magli. These heels feature a pointy toe and a tapered heel style with a patent leather and glossy appeal which can make you stand out from the crowd. They'd be a great addition to your heels collection.
8. Naturalizer – Talissa Pump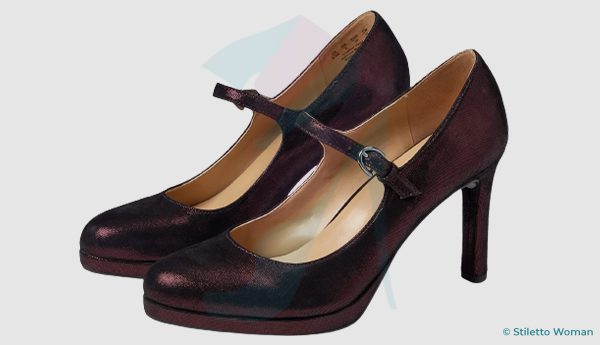 Uniquely designed, ultra modern and super chic, these Mary Jane heels by Naturalizer ooze modernity and simplicity at its best. They come in a pastel color and a matte color which makes them super classy. They're also very comfortable even with the stiletto heels design. You'll get an additional height boost as well if you plan on buying these.
9. Cobb Hill – Kailyn Asym Pump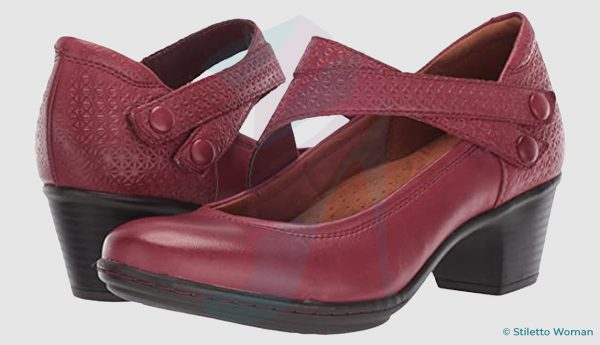 Another great option for office wear would be Cobb Hill's Mary Jane heels. These heels come in a uniquely designed strappy look and they're available in many colors. This maroon color can uplift any outfit and give it a personality. Surely, these heels will make a strong fashion statement about your preferences and make you stand out from the crowd.
10. Christian Louboutin – Movida Pump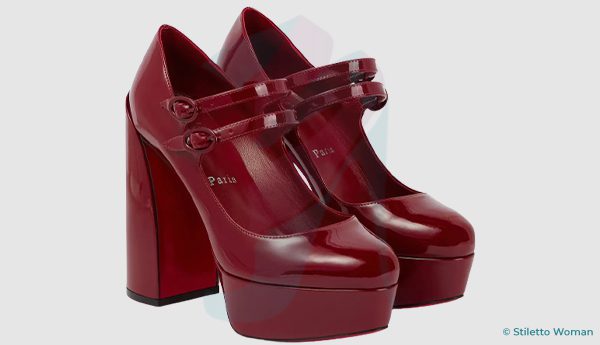 Featuring the uber-chic and creative look, these Mary Jane heels by the high-end and ultra-luxury Christian Louboutin brand are sure to be a keeper! They come with a platform style and sculptural heels which can give you a height boost. Not just that, but the striking look of the patent pump and exquisite green hue can uplift any outfit, so you won't regret investing in them!
11. NAOT – Surreal Pump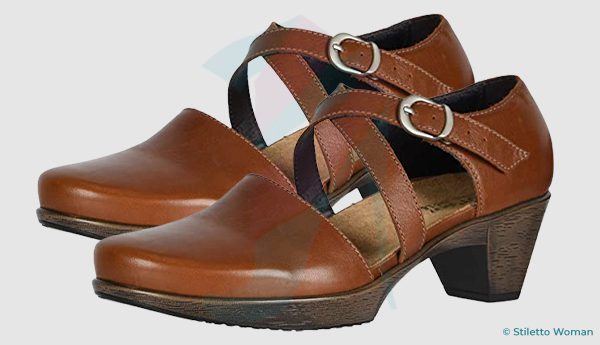 Making the traditional looks turn into modern ones can be done well by experienced designers only. Naot Footwear excels in coming up with newer versions of heels and these Mary Jane heels are no less. They ooze sturdiness and durability. They're sure to last you a really long time if worn with care.
12. Sam Edelman – Jildie Heels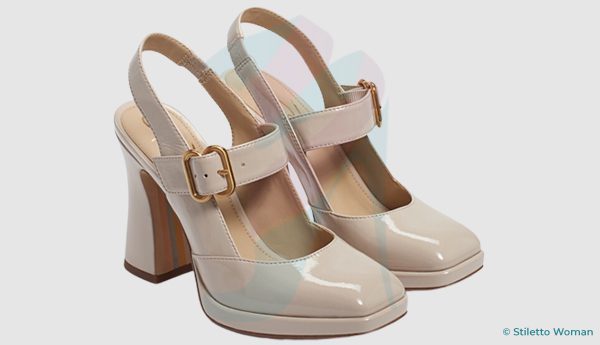 Sam Edelman is known for coming up with the most unique heel designs to comply with the contemporary fashion trends. These Mary Jane heels are no exception. Coming in a pastel color with a glossy look and unique back strap, these heels are ultra modern. They'd be perfect for most events as they're very unique and stylish.
13. Prada – Modellerie Pump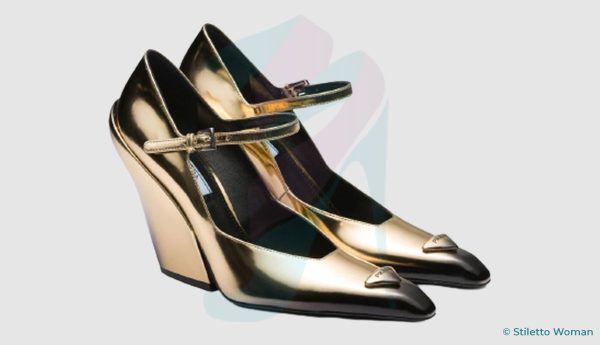 Recreating the pump look with a lot more finesse can be done by none other than the renowned Italian brand, Prada. It features a glossy look with bold geometric silhouette, blended with black and pink hue on the toe area. They come with an angular heel and elongated chisel toe which can help you make a strong fashion statement too.
14. SJP by Sarah Jessica Parker – Tartt  Pump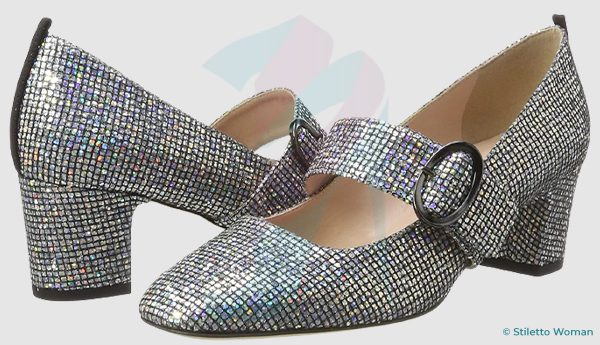 SJP is known for coming up with the most boldest designs to cater to the contemporary fashion trends and to make people aware of Sarah Jessica Parker's tastes. These heels consist of embellishments all over them, with an intricately crafted buckle strap. They are easy to walk in and comfortable too. A great pair that you could wear at weddings or even prom like events.
15. GUCCI – Horsebit Pump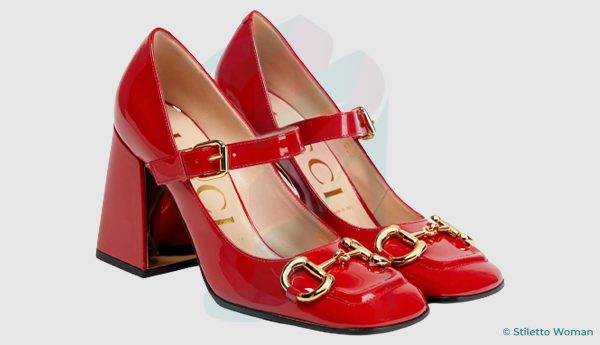 Last, but not the least, can be heavy on your pocket, but would definitely be beneficial in the long run, these Mary Jane Heels by Gucci are a keeper. They feature a block heel design with a black glossy color which uplifts the look of the footwear. They're lightweight and durable. You can be sure to not be disappointed if you're investing in these.