Where USA thrives in every other domain, be it economy or otherwise, fashion doesn't get left behind either. With one of the most renowned brands emerging from USA, Pleaser Shoes is one of those fashion brands which is known for creating the most alluring heels with a high platform sole and a clear lucite stiletto heel, generally targeted towards strippers. American brand is marked by reasonable prices and versatile range of products being offered, including stunning stiletto heels!
About Pleaser Shoes
Pleaser Shoes was founded in 1993, 20 years ago by CEO Ben Hsu as an importer and distributor of footwear. It was born in the United States. Over the years, it has evolved into a specialty footwear which serves exclusively to the needs of various alternative lifestyles.
Though the manufacturing may vary, Pleaser USA in Fullerton makes a wide range of boots that appeal to drag queens and other performers. The heels are generally targeted towards performers, dancers and women who go to the clubs. The heels take the form of highly alluring nature; hence the target audience is anyone who works as a performer or interested in such professions.
The Types of Heels Available at Pleaser Shoes
Pleaser Shoes offers a range of stiletto heels for women under the category of heels.
Types of Heels
Stilleto Heels
Platforms Heels
Boots and Booties
Disclosure: This post contains affiliate links. When you purchase a service or a product through the links, I sometime earn a commission, at no additional cost to you. Read my full disclosure here.
Who Wears It?
The hub of fashion trends, USA – where the American designers work relentlessly to come up with opulent and versatile range of designs, Pleaser Shoes is no exception. Even though it is an American-inspired brand, people wear it across the globe, including UK, Australia, and Canada. Some of the celebrities who love wearing Pleaser Shoes include:
Celebrities Who Wear Pleaser Shoes:
Nikita Dragun
Lady Gaga
Kim Kardashian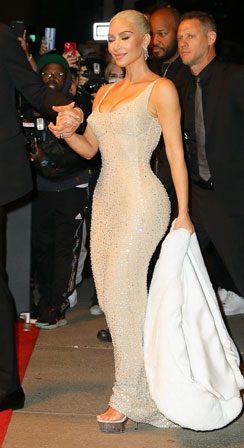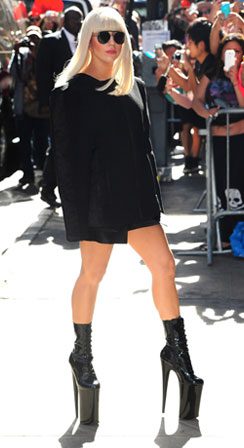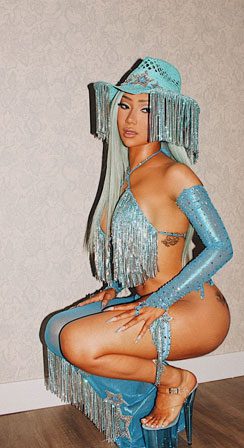 The brand values inclusivity, which is reflected by its economical prices which raise the affordability bar for the masses, hence you can get a pair of cool stiletto heels too!
Is it for me?
If you're the person who loves to party and go for clubbing, then Pleaser Shoes is for you. It is a brand that is suited for women who like to perform on stage or who are dancers by profession, hence they use Pleaser heels for the same purpose. If you want to elongate your legs and make them appear attractive, then Pleaser Shoes is for you.
Criteria Based Rating: Pleaser Shoes
Design & Style
8/10
The brand exudes creativity and style. From comfortable and casual wear to formal and stylish heels it has it all.
Colour Range
9/10
Offers a great range of colours which are suited to everyday wear and special occasions.
Affordability
7.5/10
You can easily get a nice pair of platform heels in reasonable prices at Pleaser Shoes
Celebrity Preference
4/10
Though it does not have a long list of celebrity following, some of the celebrities who do wear it, are loyal to the brand.
Similar Stiletto Brands like Pleaser Shoes
Similar to Jessica Simpson, it has a versatile range of platform heels ranging from fur embellishments, transparent bottom, strappy look and a lot more.
Similar to Tory Burch, the brand has an economical range of stiletto heels available, along with some fashion-forward ones which surely leave a strong impression on the audience.
Some of the Best Pleaser Shoes Stiletto Heels!
Where To Buy Pleaser Shoes
Some of the platforms where you can find Pleaser Shoes Heels at:
Official Website
Funky Pair
When Do You Wear Pleaser Shoes Stiletto Heels?
| | |
| --- | --- |
| Types of Heels | Suitability Rating |
| Casual | 3/10 |
| Party | 9.5/10 |
| Formal | 1.5/10 |
| Bridal | 3/10 |
 Pleaser Shoes – Shipping and Return Policy
Countries
Shipping & Return Policy
United States
Shipping: 1-3 working days

Return: within 45 days of the purchase.

United Kingdom
Shipping: 1-3 working days

Return: within 30 days of purchase date.

Canada
Shipping:1-3 working days

Return: within 30 days of purchase date.

Australia
Shipping: 1-3 working days

Return: within 30 days of purchase date.
At A Glimpse: Customer Feedback Regarding Pleaser Shoes
Based on the customer reviews online, most customers are happy with their purchases. They claim that Pleaser Shoes has excellent customer service and that they cater to the customers' concerns effectively. Besides that, the customers claim that the boots and heels of the brand are sturdy and long-lasting. Apart from being beautiful, they're versatile too, so generally customers are satisfied with their purchases.