As the winter season approaches and we gear up for it, it's important to take precautions. While you may be investing in coats, fuzzy sweaters, coffee, and related items, it's important to not forget about footwear. If you live in extremely cold temperatures, then insulated winter boots or snow boots should be your go-to. Unlike regular boots, insulated boots/snow boots are optimized to give you extra warmth to avoid foot-related problems like cramps during the winter season.
What You Need To Know Before Buying Insulated Boots/Snow Boots:
Women may assume that insulated boots/snow boots would look very boyish and not feminine as compared to the look of typical boots. However, the newer versions of insulated boots/snow boots are suited to many occasions and preferences. Ranging from block heels to strappy looks, versatile colors, and many others – the choices are limitless. A few things that you need to know before investing in insulated boots/snow boots include the following:
Your Individual Requirement You may need to get insulated boots/snow boots with a block heel or wedge design if you're not good with stiletto heels and if it's just for casual strolls, you can wear the ones with lugged soles for better grip.
Who Should Buy Insulated Boots? Women who have a low tolerance for cold temperatures or who reside in regions with those temperatures may want to invest in a pair or two for their convenience.
Features To Look Out For Snow boots or insulated boots can come with a strappy look, embellishments, buckles, various textures, heel shapes, heel height, and a lot more. You can pick the one that best suits your needs as you browse through the best winter boots for women by popular designer brands like Aquatalia, Coach, and others.

Elizabeth Olsen

Kate Middleton

Katie Holmes
Disclosure: This post contains affiliate links. When you purchase a service or a product through the links, I sometimes earn a commission, at no additional cost to you. Read my full disclosure here.
Without further ado, let's head on to our picks of the best winter boots brands to buy in 2023:
Best Women's Insulated Boots To Buy In 2023
1. HUNTER – Hike Boot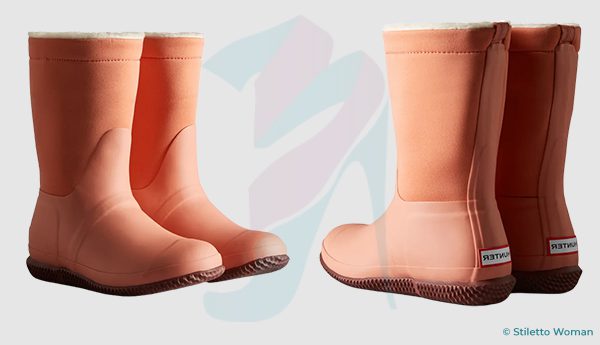 Ranking at the very top, these economical and sturdy waterproof snow boots come with a cuff pull-on style. These waterproof snow boots are designed with a high-pile-fleece lining and thermally insulated soles to keep you cozy and warm in below-freezing temperatures. Say goodbye to frostbite when you're wearing these best waterproof snow boots
2. UGG – Mini Bailey Button Ii Boot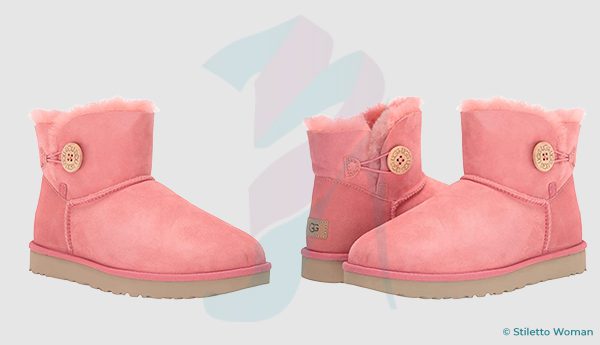 Another pair of the warmest best snow boots for women to keep their feet warm would be this one! These waterproof snow boots repel stains just like magnets repel each other. They look chic and have a buttoned split shaft that shows tufts of genuine shearling lining. They are the most lightweight warm winter boots and have cushioning to offer you extra comfort.
3. Spyder – Camden Waterproof Snow Boots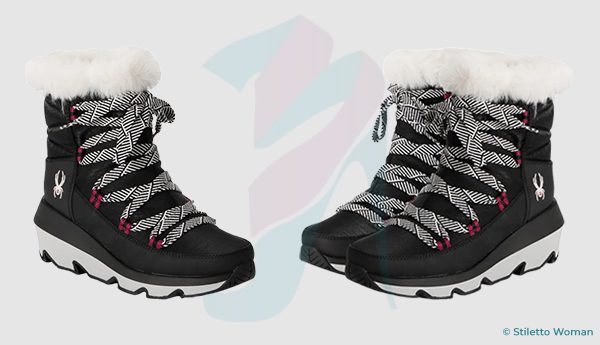 These waterproof snow boots are perfect for outdoor adventures and they're snow ready. They come with plush faux fur lining and excellent insulation to offer you warmth. The lugged sole of these warm winter boots makes sure that you don't end up slipping. The glossy touch of these waterproof snow boots also adds an irresistible charm to them, so get your grabs at a prompt.
4. Marc Fisher – Vina Bootie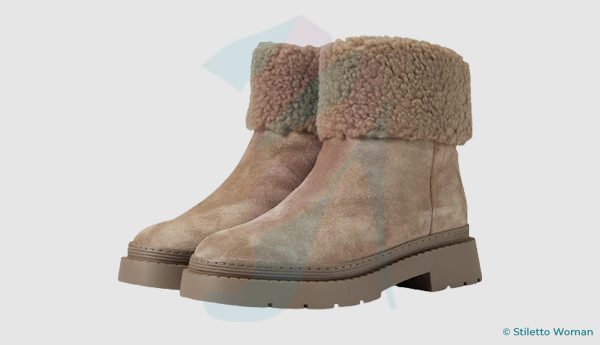 Featuring another pair of the best snow boots for women by Marc Fisher that comes with a plush faux fur cuff which adds cozy vibes to a smooth leather bootie grounded by a lug sole to give you a better grip. Not just that, but these women's insulated boots look super attractive as well. A great thing about these warm winter boots is that they'll look great on most outfits and can be coordinated with most colors.
5. Eileen Fisher – Chalet Boot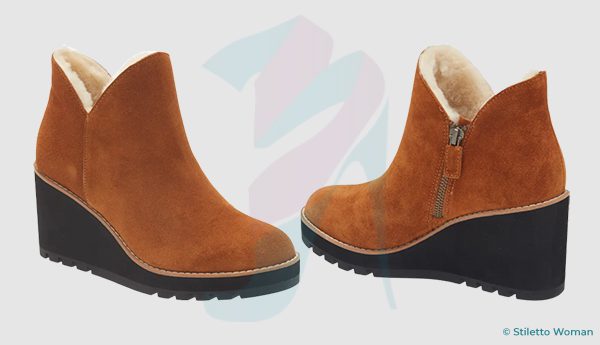 Another pair of the best snow boots for women is by Eileen Fisher, which is bound to have you sold at the first glance. These warm winter boots come with plush shearling which keeps your feet warm as you navigate the season in this sporty suede boot lifted by a comfortable wedge heel.
6. Cordani – Zofia Boot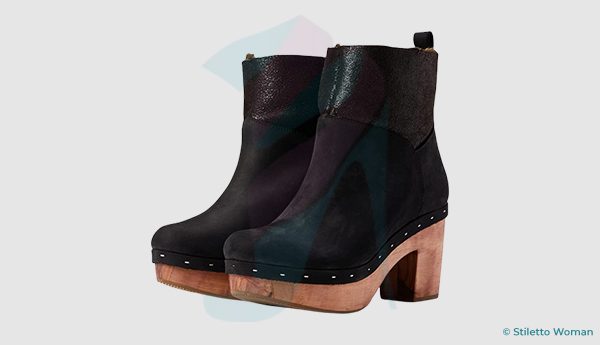 These platform-inspired warm winter boots ooze modernity and innovation. They come with fuzzy genuine shearling that warms our foot insole. These women's insulated boots are grounded by a chunky woodgrain platform and heel. They'll likely be lasting you a long time owing to their durability and sturdiness. Besides that, these warm winter boots also look very ladylike. They are the best winter boots for women who prefers simplistic and feminine boots.
7. COACH – Jane Bootie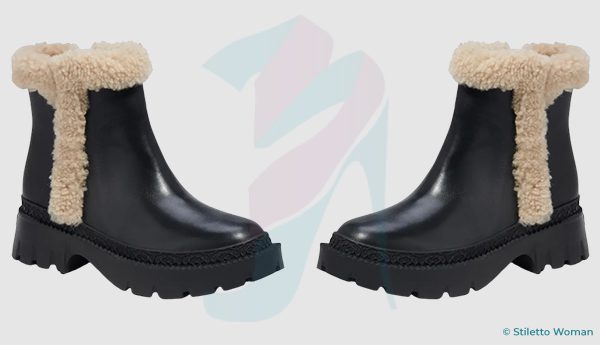 In the category of the best women's insulated boots, Coach Black Jane is no less than any. These, warm winter boots by Coach come with embossed trim which textures the midsole of a chunky lugged bootie that's trimmed with plush shearling and outfitted with a side zip for easy on/off. You're sure to love these warm winter boots.
8. Aquatalia – Casandra Boot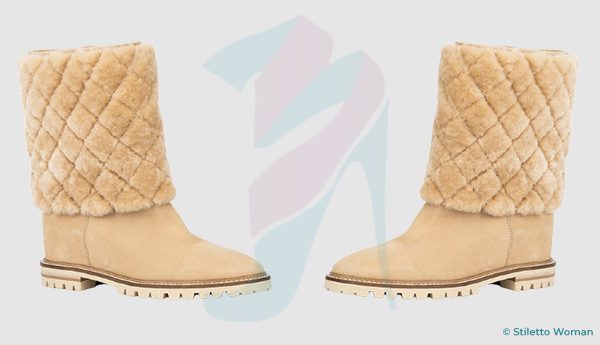 A high-end option that would be great for you – is the pair of these warm winter boots that come with a diamond-quilted design which adds dimension to the cozy shearling trim on the shaft of these winter-ready boots. You won't regret investing in these, as they'll last you a long time too.
9. Proenza Schouler – Genuine Boot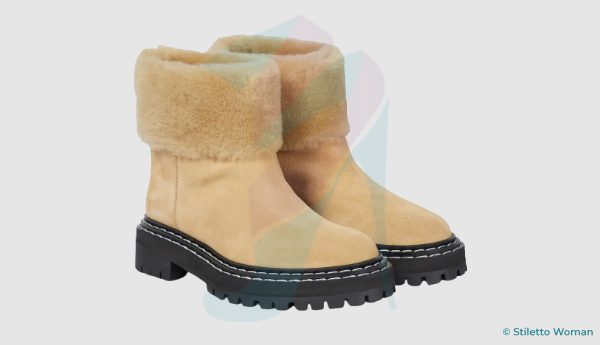 Featuring a durable and elegant pair of warm boots for women, these Proenza Schouler warm winter boots are made from calfskin suede and plush Italian shearling. They feature a pull-on boot style that gets its downtown edge from a tough lug sole and chunky heel. You won't regret investing in these best winter boots for women.
10. Santoni – Genuine Shearling Bootie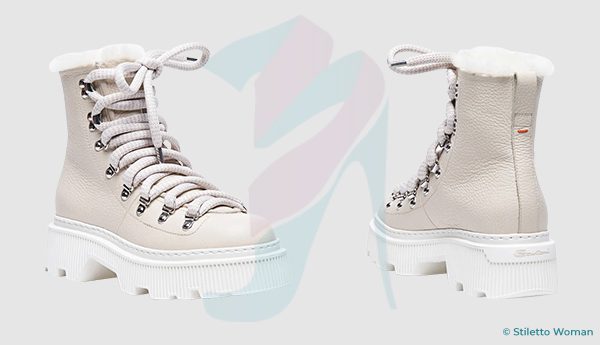 Another pair of best winter boots for women to consider if you're looking for something sturdy and classic would be that of Santoni. It's also one of the high-end options though. These boots come with genuine shearling lining and a plush, cozy comfort accompanied by a lace-up bootie grounded by a sturdy lug sole.
11. Isabel Marant – Totam Bootie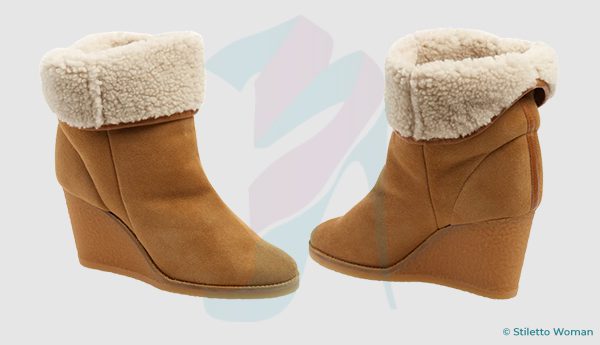 A unique and contemporary option in the category of warm boots for women would be these best snow boots/insulated winter boots that come in a wedge-heel design. They are sure to leave you stunned. They come with genuine shearling which can bring cozy comfort to your feet and the almond toe adds to the finesse of the footwear. They are elevated by a sculptural crepe-rubber wedge heel.
12. Christian Louboutin – Mac Doody Shark Puffer Bootie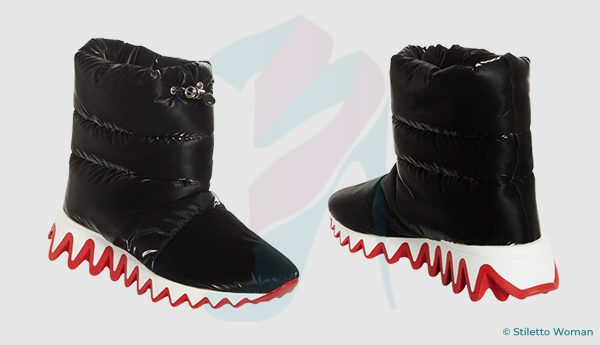 This one's for all the boisterous, adventurous, and bold types of girls. These high-end and ultra-flashy warmest winter boots/snow boots by Christian Louboutin help you navigate chilly days with a cutting-edge bootie that goes for bold in every detail, from the puffer-inspired upper to the striking shark tooth sole, you're going to fall in love with these women's insulated boots if they match your fashion tastes.
13. Chloé – Maxie Bootie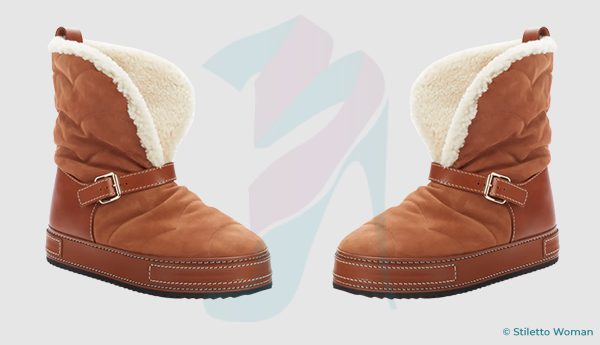 A brand that's famous for offering comfort and durability in terms of footwear, Chloé never disappoints. Their waterproof snow boots pair come with scalloped topstitching which adds a signature element to this cold-weather calfskin bootie warmed with fuzzy shearling lining, that's sure to make you satisfied with your purchase.
14. JIMMY CHOO – Eshe Shearling Boots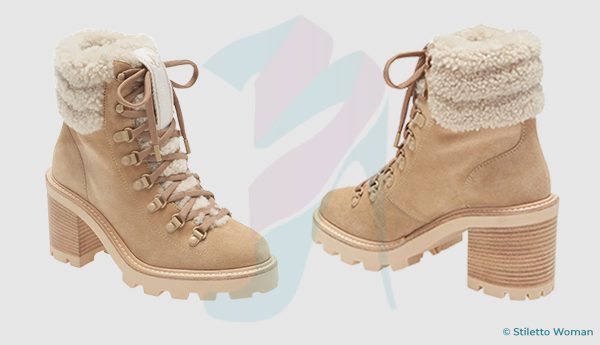 Let's admit it – we all want a pair of Jimmy Choo in our closets. Their pair of the best snow boots come with fuzzy genuine shearling trim which accents the tongue, rings, and collar of this chic suede boot set on a lugged platform and chunky stacked heel. Since the brand is quite reputable when it comes to styling and quality, you can trust their warm winter boots too!
15. Loro Piana – Lady Laax Boot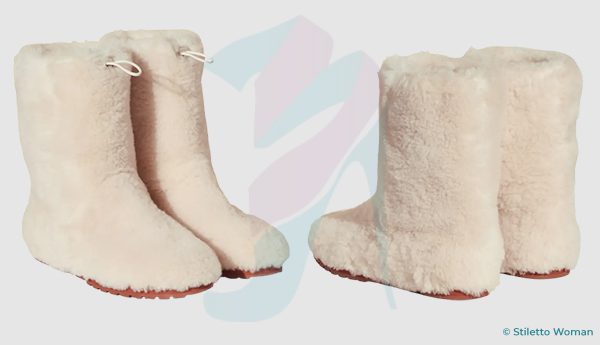 Perhaps the most expensive option out there, but is it worth buying? Definitely! These warm winter boots come with a drawstring-cinched opening which keeps out the cold on a plush boot fashioned from fluffy genuine shearling in a pale-pink hue. They can also help you make a statement wherever you go!
Why Should You Buy Insulated Boots?
The reason is very simple – to help your feet warm and cozy in the winter season. Not only are they a need, but they also exude a strong fashion statement if you invest in the right pair.
What To Wear With Insulated Boots?
You can pair up a trench coat or leather jacket with snow boots/insulated boots to make a strong fashion statement. You can also wear leggings for extra warmth.
On Which Occasions To Wear Insulated Boots?
You'd want to wear insulated boots whenever you're going for an outdoor adventure during the winter season and even for casual strolls, you may be needing them so that your feet remain warm.
Rare Styling Tips For Insulated Boots
Here are some of the coolest ideas to make sure your snow boots/insulated winter boots stand out from the rest.
Look for high-height heels to exude a feminine charm
Wear leggings to make a statement
Wear a long trench coat or a leather jacket along with a furry scarf or a cap to look trendy