From the super chic American accent to vogue magazines, fashion seems to be dominating the American industry. Inspired by most of the American designers, people around the world come up with their own. Though there are many other regions where designers come up with innovative styles which are then diffused onto the American culture too, it is mostly the American regions like New York, Las Vegas, California, dominating all the spheres, which includes fashion fads too. One of the most reputable American brands is known as Proenza Schouler.
About Proenza Schouler
Proenza Schouler was founded in 2002 by Jack McCollough and Lazaro Hernandez. It is headquartered in New York City, New York, USA. Even though it was founded 20 years ago it still lives up to the expectation of its customers and makes luxury fashion for the intelligent, adult, urban woman of today.
It has stores across the globe, but the heels are made in Italy, promising excellent craftsmanship and superior quality. It targets women who are fashion forward, have creative jobs or are tech savvy. It combines casual with formal in a way that their heels exude confidence and sophistication at its best.
The Types of Heels Available at Proenza Schouler
Proenza Schouler offers a range of stiletto heels for women under the category of heels.
Types of Heels
Stiletto Heels
Sandals
Kitten heels
Mules
Boots and booties
Disclosure: This post contains affiliate links. When you purchase a service or a product through the links, I sometime earn a commission, at no additional cost to you. Read my full disclosure here.
Who Wears It?
Proenza Schoulder is an American-borne brand, but people wear it across the globe, including Canada, UK, and Australia too. Some of the celebrities who love the brand include the following:
Celebrities Who Wear Proenza Schouler :
Sarah Jessica Parker
Hilary Duff
Hailey Baldwin
Sadie Sink
Kate Hudson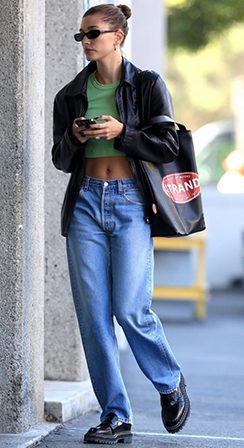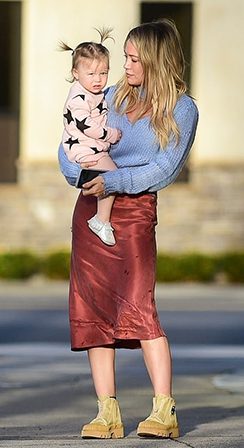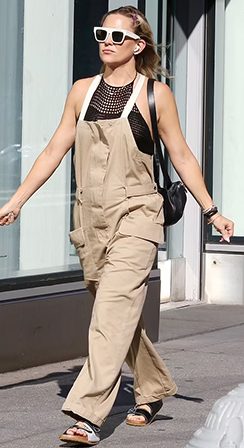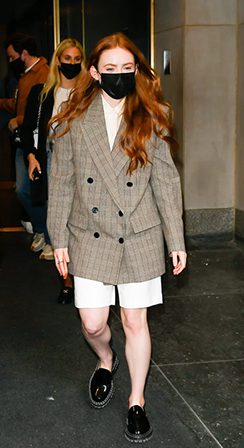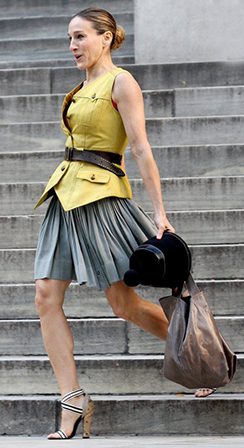 The brand is not only for famous people or celebrities, even you can get yourself a nice pair of stiletto heels which are comfortable and suitable for everyday wear. I, myself, own a pair of mule heels by Proenza Schouler which I absolutely love as they are sturdy and long-lasting.
Is it for me?
As mentioned above, if you have a creative job like content creation or anything to do with marketing, then you'll love their heels. Their heels are for the ones who value creativity and boldness, combined with elegance and utmost sophistication. So, if you are the fashion-forward, bold, stylish type of a person who is willing to invest in an expensive brand, then this one is for you!
Criteria Based Rating: Proenza Schouler
Design & Style
 8/10
The brand has ultra-chic and modern heels. From comfortable and casual wear to formal and stylish heels it has it all.
Colour Range
6/10
It offers a fairly nice range of colours for you to choose from. It is a great place if you are looking for more diversity when it comes to colour options.
Affordability
4/10
It is a highly expensive brand where the prices can go up to $1500 or more.
Celebrity Preference
8.5/10
Most celebrities love the brand because of its stylish and contemporary heel designs. So, it has a loyal list of celebrity following.
Similar Stiletto Brands like Proenza Schouler
Similar to Tory Burch, Proenza Schouler's heels are sturdy and may be suited well for work environment too. They have comfortable heel types like wedges and mules too. From professional to casual, it covers all.
Similar to Sam Edelman, Proenza Schouler has a diverse range of heels ranging from sandals, mules and pastel to dark, along with the bold colours. Their heels feature designs like ankle strap, lace up and many other ultra-modern styles.
Some of the Best Proenza Schouler Stiletto Heels!
Where To Buy Proenza Schouler
Some of the platforms where you can find Proenza Schouler Heels at:
When Do You Wear Proenza Schouler Stiletto Heels?
| | |
| --- | --- |
| Types of Heels | Suitability Rating |
| Casual | 8.5/10 |
| Party | 7.5/10 |
| Formal | 8.5/10 |
| Bridal | 4.5/10 |
Proenza Schouler – Shipping and Return Policy
Countries
Shipping & Return Policy
United States
Shipping: 5-7 business days

Return: up to 14 days after shipment.

United Kingdom
Shipping: 5-7 business days

Return:  you have 14 calendar days from the delivery date to register your return.

Canada
Shipping: 5-7 business days

Return: within 14 days of the delivery date.

Australia
Shipping: 5-7 business days

Return: within 14 days from the date, it was purchased.
At A Glimpse: Customer Feedback Regarding Proenza Schouler
Based on the customer reviews online, it can be said that the views about Proenza Schouler are mixed. Some of the customers claim that it offers unparalleled quality, but some claim that it is terrible. On the other hand, in terms of the styling of the heels, they absolutely love the brand. It can be said that you can get a pair for yourself if there's a sale and get hands on experience to know the reality of the brand. Based on the analysis of the product portfolio, we love the detailing!