Gone are the days when newbies has to dread over the concept of wearing pointy, narrow and ultra modern stiletto heels of 6 inches. Thanks to the evolution of fashion, we now have simpler and more convenient versions of heels available which can serve the purpose of stiletto heels too. You can get elongated legs and additional few inches in your height too. One of the versions is known as block heels.
Block heels are just as they sound – heel shape coming in the form of a block. They are usually square shaped which allows more support and balance to your feet. Also, they make your feet and body stable, unlike stiletto heels. In this article, we have summed up the top 5 brands which are the best for block heels in terms of quality, designing and overall appeal and durability.
Cole Haan is known for its stiletto heels worldwide. The company has managed to maintain an excellent reputation in the market and it has recently paired up with Nike to come up with more comfortable range of stiletto heels. The block heels of Cole Haan promise altmost comfort, owing to the cushioned footbed. They are made up of superior quality materials which make them long lasting too. Another great thing about block heels by Cole Haan is that they're available in many colours, which makes them multipurpose and go well with every outfit.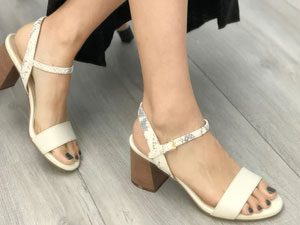 An actress with a knack of designing and creativity, Sarah Jessica Parker wanted to come up with a brand that oozes luxury and finesse, making no compromise on the heels quality, as an owner of SJP she worked hard to achieve this aim. This is reflected in her glamorous range of block heels which are covered with embellishments, making them ideal for weddings or bridal wear. The block heels by SJP  have more inches, are easy to walk in, owing to the shape with a buckle closure. Hands down, this is one of the best brands you should consider for the ideal block heels which would make jaws drop.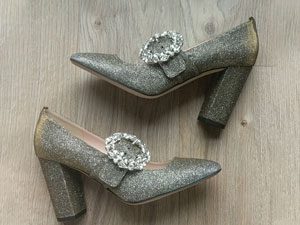 The founder of the brand knew what piques the interest of women and played well with it! The block heels by Stuart Weitzman are no less than a luxury wrapped in a pair of block heels. They are simplistic in terms of design with diversity in terms of styling including, open toe and ankle strap, along with a smaller sized heel size in some, but they're long lasting and are made up of excellent quality materials. An investment in this company's footwear is never wasted, hence it is highly recommended by us.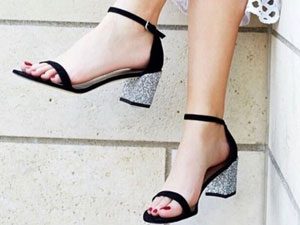 If you're a fan of minimalistic designs and heels which are low maintenance, then go for this uber cool brand, Emporio Armani. Surely, shoes can tell a lot about a person's personality, so if you're more of an introvert or a fan of minimalism, then Emporio Armani's block heels are the deal for you. They feature a wide range of colors including pastel colours, giving the heels a soft touch with ankle strap and buckle. They feature smaller sized block heels which would be suitable for occasions where you need to walk around a lot.
A brand that is known for its fashion-forward and bold designs, block heels by Nine West exude an alluring charm. They feature versatile and ultra modern versions including a thin strappy look with a higher inches block heel, hence they would be suited for all the women who adore high heels or who want to add a few inches to their height. They not only make your legs look more attractive, but they make your overall appeal quite sophisticated too, thanks to the plethora of colors available.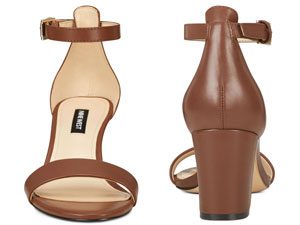 Final Thoughts
Having said that, it brings us to an end to our discussion. You can browse through the above mentioned brands' to explore the various block heel versions and see which one suits you best!