It's not uncommon to see women wearing stiletto heels, however, have you ever pictured a man wearing them? We thought not. Ironically, men historically set off the trend of wearing Stiletto heels in 17th Century during Louis XIV's reign (1643-1715).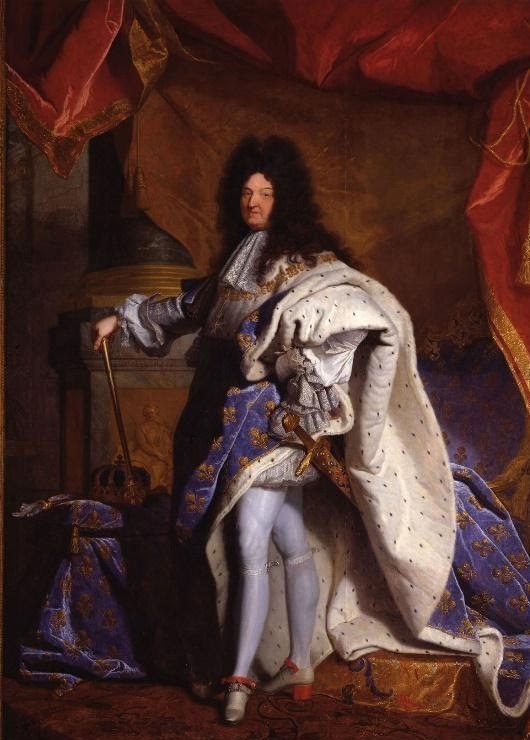 King Louis XIV wearing stiletto heels
Before women ever came became the target market, high heels were worn by male aristocrats, royals as well as soldiers for several reasons. This is only the tip of the iceberg, as there is much more to the history of Stiletto heels.
Disclosure: This post contains affiliate links. When you purchase a service or a product through the links, I sometimes earn a commission, at no additional cost to you. Read my full disclosure here.
Who invented high heels and wore them first?
The invention of Stiletto heels is often attributed to Roger Vivier in 1954, though Christian Dior embellished the concept of high heels later on after World War 2.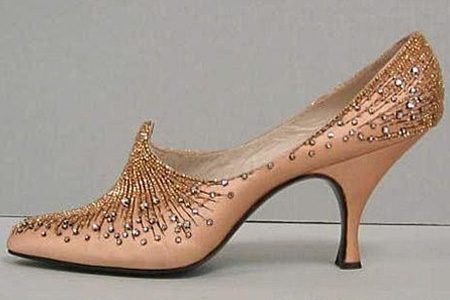 Roger Vivier for Christian Dior Stiletto Heels
As we have already mentioned above, men used to be the first ones to wear high heels and the origin of them can be traced back to the 15th century, Persia, when soldiers used to wear them to secure their feet in stirrups, while Persian migrants diffused the trend to Europe where male aristocrats used to wear them to appear taller and intimidating.
What do Stiletto heels symbolize?
Historically, stiletto heels have always symbolized power, status, nobility and wealth. It is no surprise that the British Royal Family's women are always seen carrying stiletto heels so well, representing power as well as status. The most relevant example of this would also be that of the iconic story of a virtuous girl, Cinderella, whose status is elevated because of glass stiletto heels.
Besides that, there are many instances where it symbolizes female style as well as female sexuality. Be it the famous actress, Marilyn Monroe's catwalks in high heels or Duchess of Sussex, Meghan Markle's fashion statement, stiletto heels sure have complimented not only their apparel, but also their body.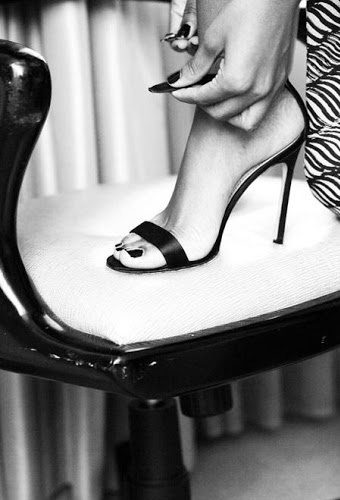 Marilyn Monroe's Stiletto Heels
Movies and Stiletto Heels
Most celebrities, particularly females, in movies and TV shows are seen in stiletto heels. This is to emphasize upon female sexuality, thereby attaining that female celebrity status overall. Even in action movies, female celebrities like Felicity Jones and Bryce Dallas Howard were seen flaunting their high heels.
Apart from that, it also makes you appear more sophisticated, therefore besides just movies, working women prefer to wear them at workplace and during interviews to appear formal, feminine and elegant as well. In the popular TV series called Suits, the female characters depicted stereotypical behavior and dressing that's required in the corporate world demanding feminine yet formal manner which included wearing stiletto heels instead of a pair of sneakers.
Present Day Popularity: stats (how many sales/trend today) and its value
Stiletto heels have become women's go-to shoes for pulling off all kinds of looks including, casual, day time, dinner parties, interviews and many other instances. These heels are purchased as casual wear nowadays and are not just restricted to red carpet events. Despite the discomfort that follows, most women remain loyal to them by making adjustments.
A survey was conducted by the American Podiatric Medical Association where 503 women were enquired about their high-heel habits. The tests were as follows:
About 72% said that they wear stiletto heels, of which 39% of them wear daily.
About 59% claimed to have experienced toe pain as a result of discomfort from wearing high heels.
About 58% bought new high heels in the previous year.
Women who wear high heels tend to appear younger as compared to those who didn't.
About 82% said that they wore high heels for style and fashion, while about 73% claimed that they wore high heels to complement their professional attire.
About 48% claimed that they wanted to enhance their legs by wearing high heels, while about 39% claimed that they wore them to appear taller.
Chronological Breakdown of its Origin
332 BCE – Ancient Egypt
High heels in religious ceremonies. Kathorni.
---
625 – Medieval Persia
Used for riding activities and made from strong materials and bright colours.
---
1400
Chopines – designed to keep mud off.
---
1420 – Renaissance
Only ones with higher social status used to wear them.
---
1500
Became more fashionable
---
1501 – 16th Century
Europeans used to wear them to appear taller and daunting.
---
1600
Riding boots invented
---
1618 – Baroque
Worn by men and available in the market
---
1780
King Louis XIV of France ordered high heels to be worn by nobles only.
---
1789 – French Revolution
High heels removed from the market
---
1836 – Victorian Era
Heels were restructured with sewing work and the heels got thinner which is why men wore them less.
---
1939 – World War II
Became popular and appeared in pin up photography.
---
1954
Christian Dior's collection of high heels was invented
---
1960-70
Worn by females mostly with short heels.
---
1980-90
Return of high heels
---
Today
Many types of stilettos exist: kitten heels, wedge heels, pumps, block heels, stilettos, etc.
---
Famous people who are known for wearing Stiletto Heels
Some of the famous people include:
Duchess of Sussex, Meghan Markle
As part of the Royal culture of wearing high heel stilettos, Meghan Markle is seen to be wearing stilettos with straps, boots with heels, sky heels, black as well as nude colored heels along with slingbacks.
Marilyn Monroe
You may have heard her famous quotes, "Give a girl the right shoes, and she can conquer the world" and "I don't know who invented high heels, but all women owe him a lot". Nothing more needs to be stated as she was always seen in stiletto shoes.
Duchess of Cambridge, Kate Middleton
Similar to Meghan Markle's fashion statement, Kate, too has stiletto sense of her own which is more simplistic involving more of nude colors that appear more sophisticated and classy.
The Kardashians
These women have no issues wearing stilettos anywhere, including their own homes. All of them seem to have their own little tricks to combat the discomfort and wear them with ease.