There's a famous saying of Brian Atwood, "Life is short, your heels shouldn't be!". Most women do comply with the saying which is why today we see a variety of the types of heels available at stores. Notably, the most iconic ones include, the sophisticated and simplistic pumps, and stylish and classy stilettos heels.
It is important to first define both the types of heels. Pumps, in American English, are also known as court shoes in British English. They have an elegant lowcut front with low heels, and is usually made without straps, laces and buckles, though it may have an ankle strap, giving you a formal yet casual look.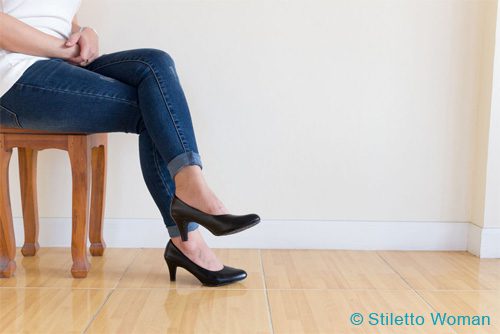 On the other hand, Stilettos are more embellished in terms of design. Stilettos consist of a long and thin heel which ranges from 3 inches and more. The heel ends in a metal tip or rubber with diameter of less than 1cm, making it more refined and feminine. They're also known as Kitten Heels and are usually worn by women on festive occasions.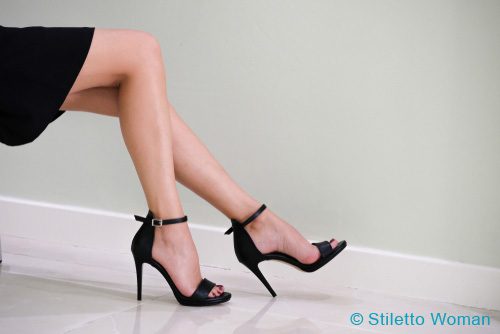 History of Pumps and Stilettos
Though never the favorite of many historically, men were the first wearers of Pumps. The court shoes symbolized power and status. However, soon they were rejected in Europe. It was not until the mid-1800s, when pumps gained some kind of popularity, that too, in the form of 'court shoes'.
But this hype was also short-lived as when Roger Vivier, in 1954, worked with Christian Dior and created the glamourous Stiletto Heels, the fad of wearing pumps was lost. It's only since the last century that the pumps managed to regain the lost popularity owing to its comfortability.
Comparatively, Stilettos gained popularity in 1950 amongst women who considered these types of heels to accentuate their figure as well as femininity. Fast forward into 1960, the makers of the Stiletto heels were surprised at the amount of profits that they were receiving. Further, in the 2000s, Stiletto heels evolved into block heels which were much easier to wear and became quite popular.
The Main Differences
1. Size and Shape
Stiletto heels are long, narrow and thin, while pumps have thick and shorter size. The heel height of Stilettos ranges from 2cm to 25cm, whereas, pumps usually have heel height of about 1-2 inches or less.
Where pumps have rounded or pointed fronts with closed counters and cutout top line which shows the top of the foot, Stiletto heels have open fronts and even rounded or pointed, with laces, straps and buckles. Pumps are more simplistic in terms of shape and size, whereas, Stilettos are more ornate in terms of shape and size of the heel.
2. Appropriateness for Occasions
The good thing about classical pumps is that it can be used for all types of occasions including, casual wear, festive wear and even formal.
On the other hand, Stiletto heels tend to be worn on festive and formal occasions and not necessary considered appropriate as casual wear.
Pumps can perfectly complement formal outfits like suits for occasions such as meetings and interviews. While Stiletto heels can complement dresses for parties and festive occasions at workplace as well as other areas.
3. Comfort
Pumps are generally considered to be more comfortable than Stiletto Heels as the heel size is a bit thicker and shorter than that of Stiletto Heels which does not tire the feet.
Stiletto Heels can be discomforting to wear for prolonged hours and may even cause an ankle to be sprained. Many celebrities who wear these have their own tricks to deal with the discomfort which comes with wearing Stiletto Heels.
4. Other Names
Pump shoes are sometimes called court shoes, while Stiletto Heels are at times referred to as kitten heels too…
Differences At a Glance:
Pros and Cons of Wearing Pumps

Pros
Cons
Easy to wear and comfortable
Provides heat to the feet during winter season
May cause lower back or muscular pain
Won't look good on long dresses
Pros and Cons of Stiletto Heels

Pros
Cons
A more feminine and elegant look
There's a possibility of accidentally falling down and rupturing a tissue
You'll look taller
Can put a lot of stress in your legs
Could be uncomfortable
Concluding Note:
On a concluding note, we'd just like to say, both the types of heels are perfect for particular events and are sure to complement your outfits if you get the appropriate design. We have further listed below the top 5 best designer pumps and stiletto heels brands to make your shopping experience somewhat easier for you. Take a look below!
Top 5 Designer Pumps and Stiletto Heels Brands