They're iconic. They're dramatic. They're strappy. They're exquisite. And they are all that you've been looking for – they are gladiator shoes. Featuring high ankle straps which can elongate your legs and create a creative and dramatic appeal, gladiator heels can make heads turn wherever you go. From the Hadid Sisters to Rihanna and many other popular celebrities flaunting off their new gladiator heel looks, they have become the talk of the town lately.
What You Need To Know Before Buying  Gladiator Heels:
It's easy to assume that gladiator heels would look very flashy and extra as compared to that the look of simpler heels. However, we have newer versions of such heels that are suited to many occasions and preferences. Ranging from open-toe, closed-toe gladiator sandals heels, square-toe, block heels, and many others – the choices are limitless. A few things that you need to know before investing in gladiator heels include the following:
Your Individual Requirement

Whether it's a Halloween party, a Christmas party, graduation ceremony or the desire to have gladiator heels, know that there are many variations out there. So make your picks wisely according to the occasion and your preference.

Who Should Buy Gladiator Heels?

Women who love to look creative and upbeat. Those who have bold and extravagant fashion tastes would love to go for a glamorous pair of gladiator heels. Not just that, but those who attend lots of party type events would also love to invest in such a pair of heels.

Features To Look Out For

Gladiator heels can come with a strappy look, embellishments, buckles, various textures, heel shapes, heel height and a lot more. You can pick the one that best suits your needs as you browse through the popular designer brands like Versace, Jeffrey Campbell and others.

Rihanna

Gigi Hadid

Bella Hadid
Disclosure: This post contains affiliate links. When you purchase a service or a product through the links, I sometime earn a commission, at no additional cost to you. Read my full disclosure here.
Without further ado, let's head on to our top picks.
 Stiletto Best Gladiator Heels in 2023
1. FSJ – Sexy Strappy Sandals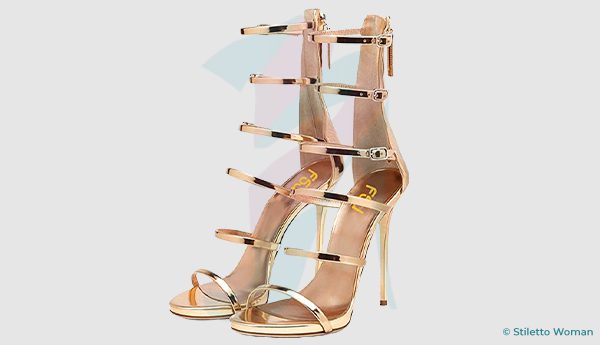 Looking for something upbeat and striking? These gladiator sandals heels should be your go-to. These best gladiator sandals can be quite irresistible owing to the magnificent strappy look. For all the girls who love bold and extravagant looks, these ankle strap gladiator sandals are for you.
2. Marc Fisher – Patsey Dress Sandal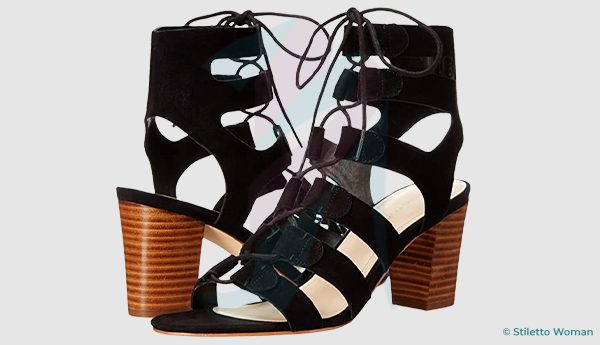 Not everyone loves daring and bold designs, which is why many designers also try to come up with something more simplistic to meet the needs of all customers. These gladiator heels by Marc Fisher feature a less dramatic version of gladiator heels. They come with a block heel design and consist of laces too.
3. SCHUTZ – Heyde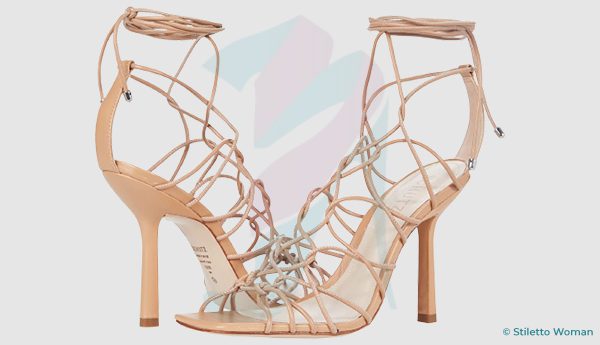 Next up, we have for you are gladiator heels by Schutz. These gold gladiator heels come with a crossing straps all over the feet area, stretching till ankles. They can be great for casual and party sort of events where you can make heads turn without any bold move.
4. NINA – Vetty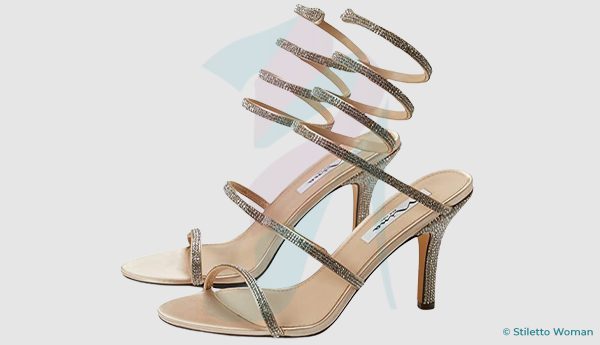 The timelessly opulent and the seamlessly stylish, these black gladiator heels by Nina ooze sophistication and finesse. They come with a strappy look which goes on till your ankles. With embellishments all over the heels, they can look great on bridal events too.
5. COACH – Joy Sandal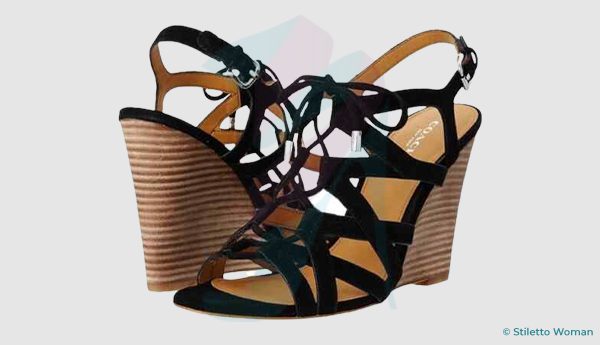 Another great option for anyone who loves exploring options for gladiator heels would be that of Coach. These black gladiator heels come with the classical gladiator heels look with Criss cross straps and a slingback buckle strap to grip your feet well and prevent slip offs.
6. Michael Kors – Wren Heeled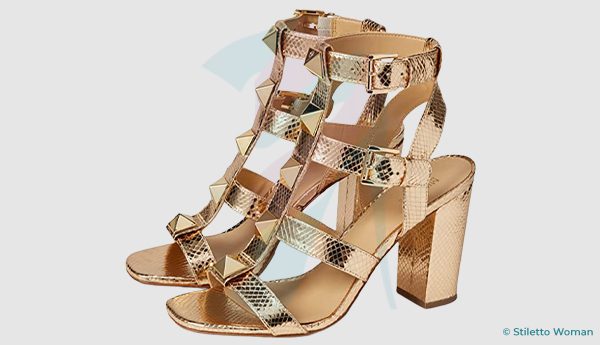 Featuring an intensely strappy look, these gold gladiator heels come with multiple x straps and would be ideal for those who prefer an extra look. Though the heels come with a low height, they can be hard to manage. Nonetheless, they'll help you look trendy and fashionable.
7. NeroGiardini – Strappy Dress Pumps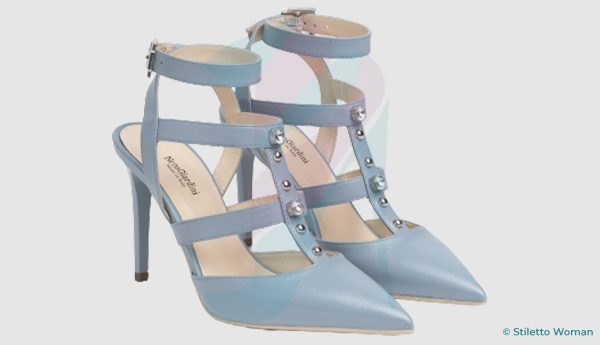 Looking for something sophisticated and elegant in terms of gladiator heels? Then look no further as these would be the ideal ones for you. Coming in pastel color and a high ankle strap design, these ankle strap gladiator sandals come with some embellishments and a pointed-toe design to make you look super attractive.
8. Larroude- Serena Sandal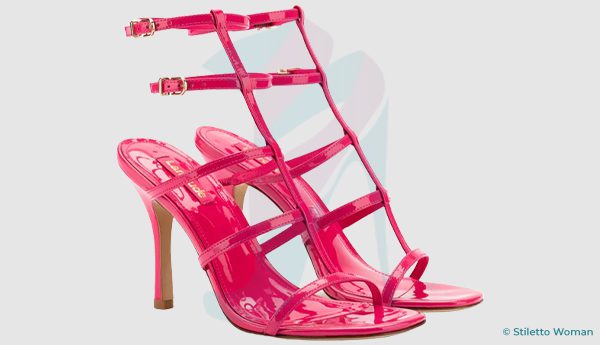 Did someone say dramatic? Because Larroude definitely heard it properly! These heels by the brand ooze timeless elegance and creativity. They're striking and bold. They're not for the meek ones. These heels can be irresistible for the outgoing and bold women.
9. Stuart Weitzman – Nudistglam Sandals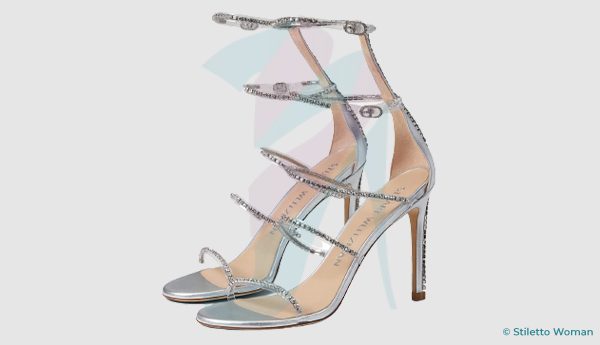 Just as the entire world started designing gladiator heels, Stuart Weitzman joined the bandwagon too. These gladiator sandals heels come with a high ankle strap and with ankles that are embellished to perfection. These gladiator sandals heels give you a nice height boost and can elongate your legs too.
10. LITA by Ciara – Solid Strappy Sandal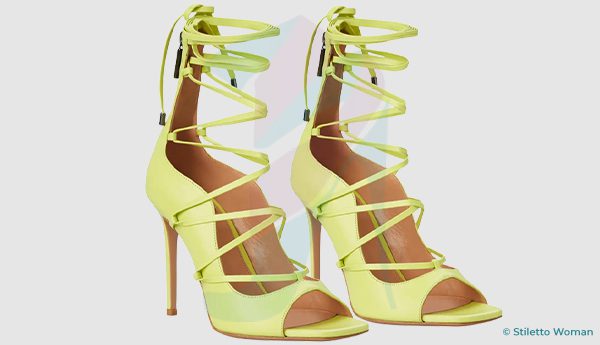 Another one with the Uber dramatic and modern look, these strappy gladiator heels are sure to leave you stunned. They come with an intensely strappy look and can add a few inches to your height too. They come with a peep toe design to help you make a statement as well.
11. Jonathan Simkhai – Theresa Sandal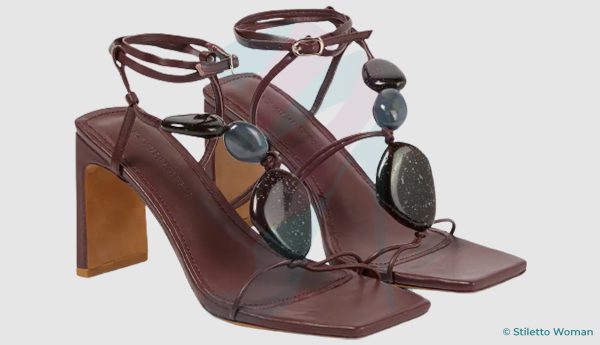 A pair that's never going to disappoint you would be that of Jonathan Simkhai. These heels come with timeless grace and modernity. The heels ooze delicate and ladylike vibes with a contemporary finesse to top it off. They come with a square toe design, which again, adds to the overall appeal of the footwear.
12. Sophia Webster – Rosalind Sandal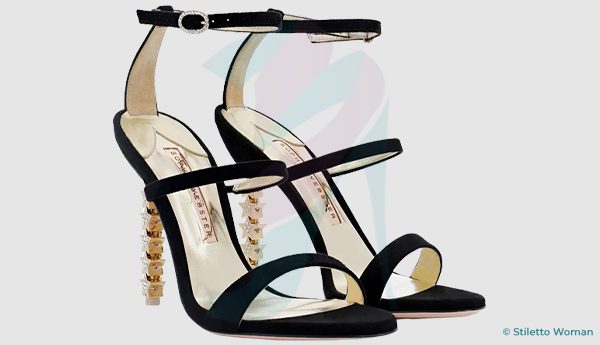 Looking for something fancy, yet simplistic? Then you can't go wrong with a pair by Sophia Webster. These black gladiator heels come with a three-band style and a high ankle strap. These ankle strap gladiator sandals heels can not only give you a height boost, but also look super chic at most of the events.
13. Aquazzura – Aliya Sandal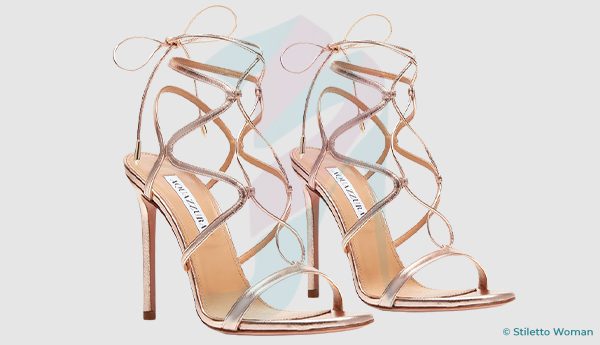 Featuring the high end and the glamorous, Aquazzura, the brand known for redefining fashion trends in a relatable way. These gladiator heels ooze modern creativity and zest for fashion trends. With an intensely strappy look, they can be a bit hard to put on, but can last you a lifetime!
14. The Attico – Aria Sandal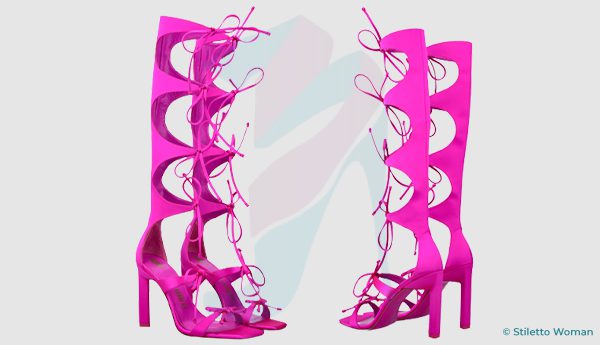 These strappy gladiator heels designed for the bold and extroverts, these black gladiator heels look ultra exquisite and glamorous. They have a magnificent and a breathtaking appeal with a super high ankle strap design. These ankle strap gladiator sandals heel elongate your legs and make you appear more attractive and ladylike.
15. Versace – Triple Strap Pump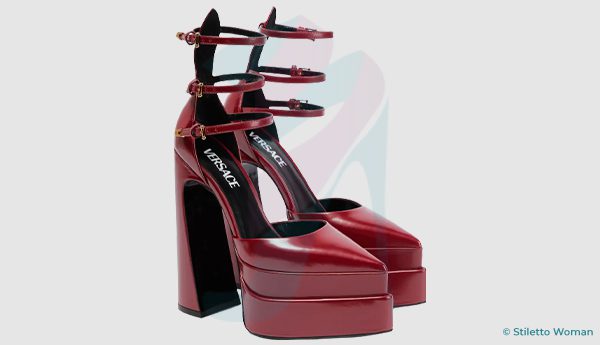 Last, but not the least, these ankle strap gladiator sandals heel by the renowned and high end brand, Versace, are sure to be the jaw-droppers. The absolute stunners that they are, these heels also offer you utmost comfort, thanks to the platform look. The three band ankle strap design can add to the appeal of the footwear.