American brands surely take over the entire fashion industry, across the globe. From showing off the latest uber-chic outfits in the New York streets to the fashion runways, America is all about fashion and innovative trends. One of the most thriving fashion industries in the world, USA's brands are reputable across the globe. One of such brands include Jonathan Simkhai, an American-inspired brand that is loved by young women and adults who love dressing up for the sake of following fashion trends.
About Jonathan Simkhai
The brand was founded in 2010 by Jonathan Simkhai who is a New York based fashion designer. Even though it is a new brand, it gained popularity quickly. It has a diverse product portfolio ranging from accessories, apparel, shoes and bags, along with many other fashion products.
The brand is available across the globe and is easily accessible for everyone via online platforms as well as stores. Besides that, the brand targets fashion forward individuals who are interested in high-quality fashion accessories and heels. The brand typically targets women aged between 20-45.
The Types of Heels Available at Jonathan Simkhai
Jonathan Simkhai offers a range of stiletto heels for women under the category of heels.
Types of Heels
Pumps
Stiletto Heels
Ankle tie heels
Boots
Mules
Sandals
Disclosure: This post contains affiliate links. When you purchase a service or a product through the links, I sometime earn a commission, at no additional cost to you. Read my full disclosure here.
Who Wears It?
Even though it is an American-inspired brand, people wear it across the globe, including Canada, UK, and Australia too. Some of the celebrities who love the brand include the following:
Celebrities Who Wear Jonathan Simkhai :
Sydney-Sweeney
Alessandra-ambrosio
January-jones
Danielle-Bradbery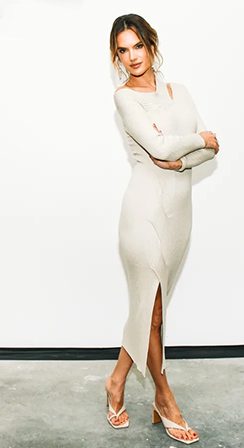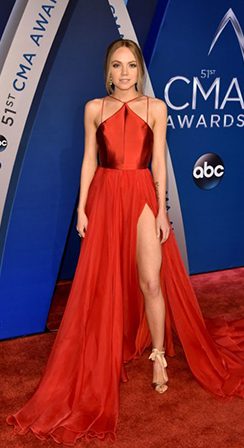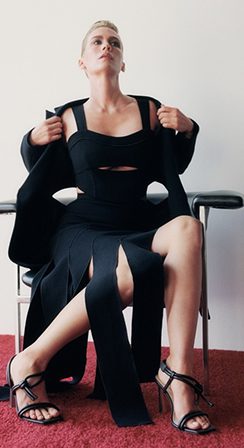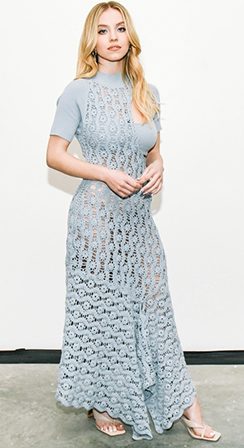 The brand is not only for famous people or celebrities, even you can get yourself a nice pair of stiletto heels which are comfortable and suitable for everyday wear. Even I own a pair of mules by Jonathan Simkhai which I absolutely adore!
Is it for me?
If you're trendy, bold, and adventurous kind of a person, then you'll absolutely love the brand! You'll love the heels if you like adding stylish heels to your collection. Also, if you're the type to want to be able to experience luxury at any given price, then this brand should be your go-to. From embellishments, glitz and glam to the ultimate sophistication, Jonathan Simkhai is the place to go!
Criteria Based Rating: Jonathan Simkhai
Design & Style
 6.5/10
The brand has chic and modern heels. From comfortable and casual wear to formal and stylish heels it has it all.
Colour Range
7.5/10
Offers a good range of colours which are suited to everyday wear and special occasions. These include neon colours, as well as pastel colours.
Affordability
5/10
It is a highly expensive brand where the prices could go up to $800 and above, so invest wisely. You could get a pair under $200 if there's a sale or discount.
Celebrity Preference
8.5/10
Most celebrities love the brand because of its chic and contemporary heel designs. So, it has a loyal list of celebrity following.
Similar Stiletto Brands like Jonathan Simkhai
Similar to SJP By Sarah Jessica Parker, Jonathan Simkhai is relatively a new brand too. It too, offers a wide range of colours. From bold and bright colours to dull and mysterious ones, you can find them all here.
Similar to Tory Burch, Jonathan Simkhai has American roots which reflect in the stylish designs and chic heels which accentuate your figure, featuring ankle strap, lace up and many other ultra-modern styles.
Some of the Best Jonathan Simkhai Stiletto Heels!
Where To Buy Jonathan Simkhai
Some of the platforms where you can find Jonathan Simkhai Heels at:
When Do You Wear Jonathan Simkhai Stiletto Heels?
| | |
| --- | --- |
| Types of Heels | Suitability Rating |
| Casual | 7.5/10 |
| Party | 8.5/10 |
| Formal | 7/10 |
| Bridal | 6.5/10 |
Jonathan Simkhai – Shipping and Return Policy
Countries
Shipping & Return Policy
United States
Shipping: 2-6 working days

Return: within 14-days of the transaction date.

United Kingdom
Shipping: N/A

Return: N/A

Canada
Shipping: N/A

Return: N/A

Australia
Shipping: N/A

Return: N/A
At A Glimpse: Customer Feedback Regarding Jonathan Simkhai
Based on the customer reviews online, customers love the brand. They claim that the heels are cute and chic. Not just that, but they claim that the heels are sturdy and suitable for most occasions too. Besides that, they love that the brand has many colours to offer, along with the styling options. The only off-putting factor can be the high prices, but if we compare them with those of SJP, they are relatively economical. Nonetheless, it is always recommended to browse through the website and read up the customer reviews before investing in a particular brand, especially if it is a luxury brand. Hence, we recommend you do the same. Good luck!