Fashion is one of the things that piques interest of a woman instantly. We don't blame them as appearance does matter a lot so it is fair to give consideration to how you look and then invest in products accordingly. A woman may be able to live without many things, but one thing she can never live without is her heels. Let's admit it – there would be no woman in the world who does not own a pair of heels.
Thanks to the everlasting and exuding charm of the footwear, it is considered as a major fashion trend. Unfortunately, not all women are able to wear the alluring stiletto heels which can be super uncomfortable. At the same time, the desire to have elongated legs and see additional inches of height precedes everything, hence designers keep coming up with convenient alternatives, one of which is known as the espadrille wedges.
Espadrille wedges are comfortable wedge heels, made up of jute material and cover the entire sole of the shoe. This gives you better support and balance while looking tall at the same time.
In this article, we will be talking about the best espadrille wedges that you should invest in.

Alexa Chung

Emily Ratajkowski

Penélope Cruz
Disclosure: This post contains affiliate links. When you purchase a service or a product through the links, I sometimes earn a commission, at no additional cost to you. Read my full disclosure here.
Without further ado, let's head on to our top picks of designer espadrilles:
Best Espadrille Wedges To Buy In  2023
1. Calvin Klein – Thea Espadrille Wedge Sandals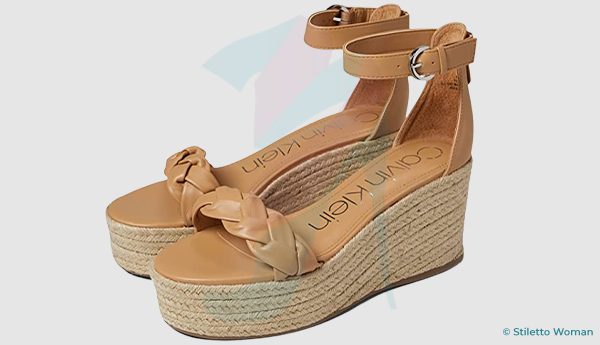 Taking the lead in our list, the most economical and classical option would be Calvin Klein's espadrille wedge sandals. These nude espadrille wedges are appropriate for casual, as well as everyday wear. It has a very stylish appeal which can make you look chic and they can go well with any outfit too! Best of all, it'll provide you with great arch support too.
2. Karl Lagerfeld Paris – Espadrille Wedge Sandals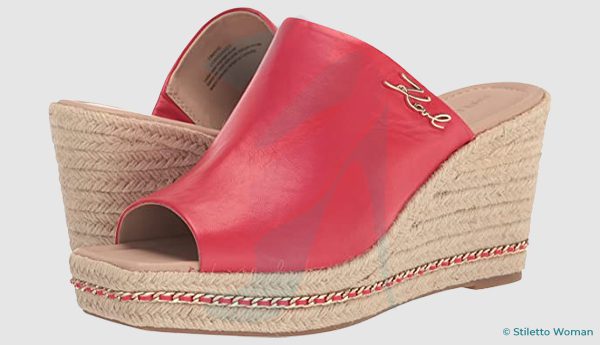 Another minimalistic and classy option in terms of espadrille wedges would be that of Karl Lagerfeld Paris. These espadrille wedges open toe comprises a slip-on style with a pastel pink color, making them appear very feminine and graceful. They'd be ideal for everyday use and for casual events. Thanks to the superior quality, you won't feel uncomfortable in them even if you wear them for hours.
3. Sam Edelman – Luca Espadrille Wedge Sandals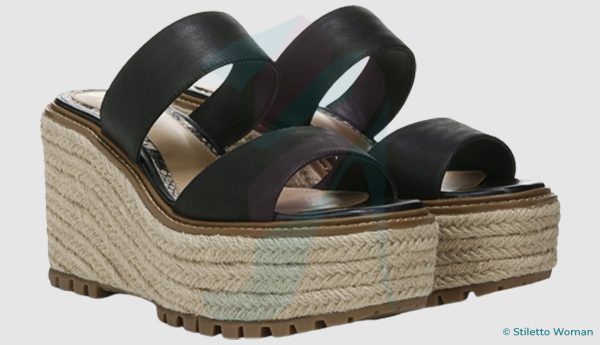 Sam Edelman never fails to surprise its customers with unique and elegant designs of heels. These black espadrille wedges are no exception. They exude comfort and style, thanks to the classic black-colored upper which can go well with any outfit. These espadrille wedges open toe would be great for casual, as well as party wear. These are one great pair of heels that are very useful too!
4. NINE WEST – Hipsta3 Wedge Espadrille Wedge Sandals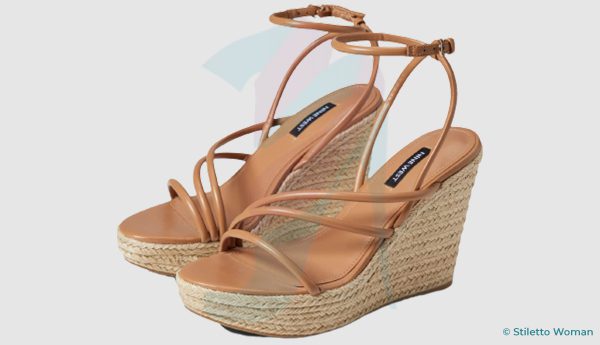 If you don't like the boring and bold black espadrille wedges, you can always opt for a soft nude color with a strappy look to add some charm. Nine West's espadrille wedge sandals exude a chic vibe, along with comfort. They'd be a dream of every girl out there looking to add a few inches to their height in the most comfortable way and stylish way – of course. Both of which, are offered by the renowned brand, Nine West.
5. GUESS – Hirani Wedge Sandal
Nothing says summer like a great pair of heels with a strappy look. GUESS's espadrille wedges come in a neon green color with a jute bottom. They consist of a strappy look that can grip your feet well and they'd be ideal for beach parties, owing to the color and design. Besides that, you can never go wrong with this brand's products anyway, so these espadrille wedges open toe would be worth the investment.
6. TOMS – Marisol Espadrille Wedge Sandals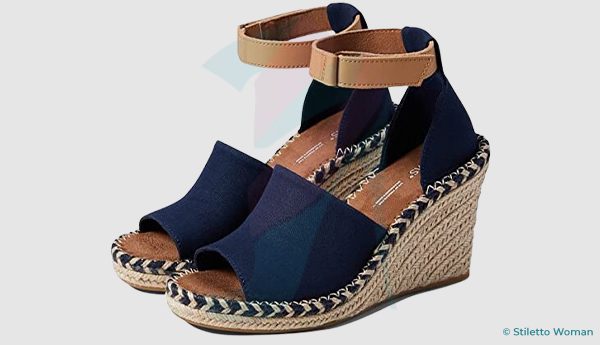 A brand is known for providing unparalleled comfort and luxury when it comes to footwear. Though there's nothing too luxurious or glamorous about the brand, the comfort that it offers can make you redefine the meaning of luxury. These ultra-modern espadrille wedge sandals coming with an ankle strap and peep toe design by TOMS are a keeper. Not only they are a cool option in terms of comfort wedges, but they are also appropriate for casual and party wear.
7. Jessica Simpson – Zexie Platform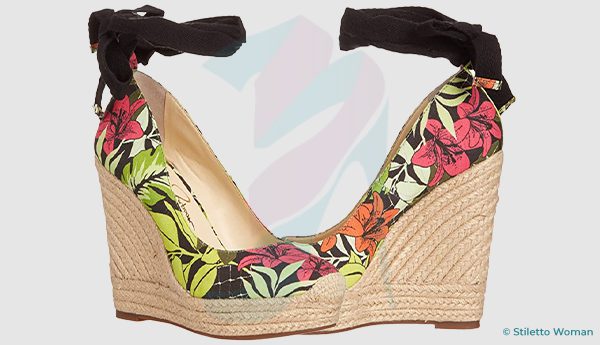 When we speak about parties, let's not forget that Jessica Simpson has the best collection. These closed toe espadrilles by Jessica Simpson ooze modernity, creativity, and a splash of bold colors to hype up the summer season and the mood of the party. These espadrille wedge sandals are sure to be the most eye-catching ones out there and you won't regret investing in them either!
8. Jack Rogers – Palmer Crisscross Espadrille Wedge Sandals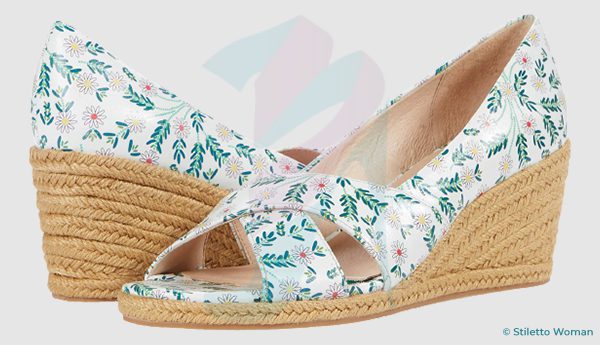 Ever wanted to experience the princess-like charm? By wearing Jack Rogers's espadrille wedge sandals, you may be able to achieve that for a while. Thanks to the timeless graceful design and the soft colors, these wedges can make your feet appear more ladylike and improve your posture too. These espadrille wedges open toe accentuates the shape of your feet pretty well.
9. Vince Camuto – Bendsen Espadrille Wedge Sandals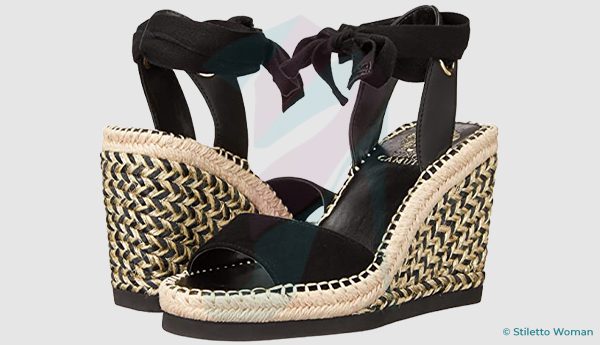 Let's not forget how Vince Camuto's ever-stylish stiletto heels have us hooked all the time! Our list would've been incomplete without mentioning this brand. espadrille wedge sandals by Vince Camuto ooze modernity and glamor. Though they don't have embellishments, the design and appeal are super classy and appealing at the same time. The laces around the ankle also improve the look of these wedges making them appear quite unique.
10. Dolce Vita – Nilton Espadrille Wedges Open Toe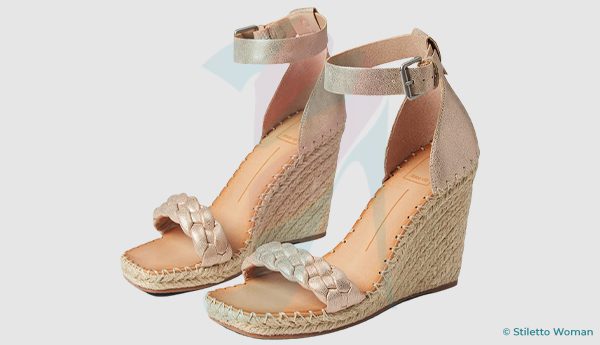 With the intuitively crafted, braided toe strap and with a unique ankle strap, these espadrille wedges open toe by Dolce Vita are sure to be the shoe stoppers. Thanks to the style oozing out of these wedges, they can be perfect for casual wear along with formal too. Being a multipurpose solution for most of your problems, having these espadrille wedge sandals in your closet will do you more good than harm. They're quite handy!
11. Kenneth Cole – Olivia Espadrille Wedge Sandals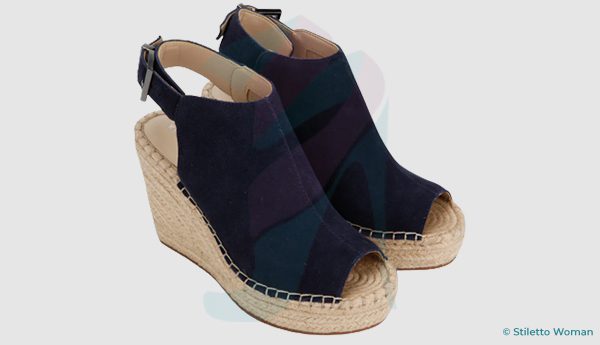 Coming with a peep toe design and a buckle strap closure, these slingback espadrilles wedges are quite innovative. They'll make your feet appear gorgeous, thanks to the blue color. Though it may not go well with every outfit, with the one it suits well, you're sure to nail the entire look. Best of all, these espadrille wedge sandals are super comfortable to wear, so you won't get tired even after walking for hours.
12. Franco Sarto – Clemens Espadrille Wedge Sandals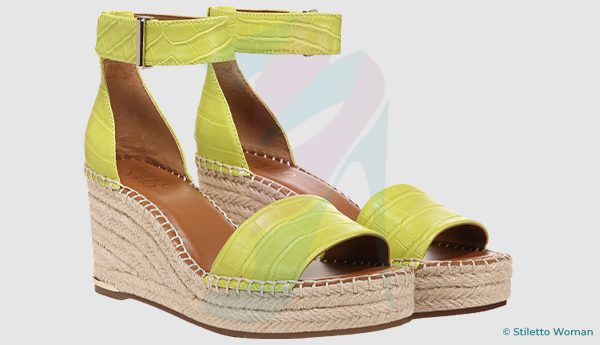 Summer calls for beach and pool parties, which in turn, call for neon clothing and apparel in general. That leaves no exception for footwear either. Franco Sarto's espadrille wedge sandals come in a neon green color which can make heads turn. They come in a modern appeal that can go well with most of your outfits if color-coordinated intelligently. Franco Sarto is a brand that you can completely trust when it comes to stiletto heels of all sorts.
13. Michael Kors – Berkley Black Espadrille Wedges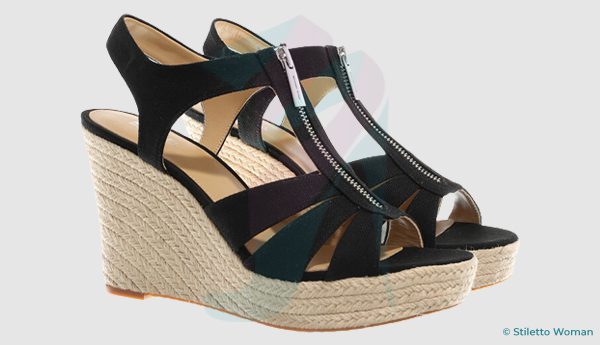 Ever heard of a zipper on top of the toe in heels? Michael Kors's black espadrille wedges consist of a unique zipper style on top to make them more fashion-forward and chic. These espadrille wedges come in various colors, but we loved this bold black color which adds life to your overall appeal. They are not glossy, but matte, which makes them sophisticated too. You can never go wrong with these black espadrille wedges if paired well with an appropriate outfit.
14. Tory Burch – Basketweave Nude Espadrille Wedges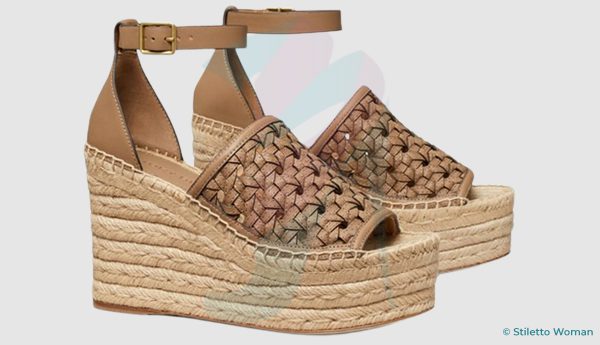 A brand that is inspired by travel and a fusion of colors, Tory Burch has been in the market for quite some time now. These espadrille wedges look super stylish and are very comfortable. Since the founder's main ambition was to come up with footwear that not only exudes style but also provides utmost comfort, these espadrille wedge sandals are just another example of that execution. The heels at Tory Burch are crafted with dedication and intricateness, so they'll last you for a very long time.
15. Eileen Fisher – Willow Espadrille Wedge Sandals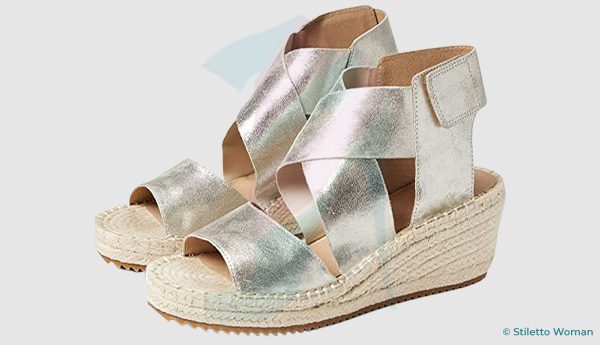 Last, but not least, Eileen Fisher's espadrille wedge sandals come in the classic white color which is oftentimes underrated. These espadrille wedges open toe are the ideal pair for casual and formal events. They also offer superior quality and comfort which means that you won't feel tired even if you walk for hours in these beauties. Though they're simplistic, they are very useful to have as they can go well with most outfits. Moreover, they also give you those luxury feels.