Summer calls for new fashion trends that are breezy and casual. From pristine beaches to pool parties and floral prints – all reflect summer and spring vibes. Printed heels are one of the fashion trends which have emerged owing to the demands of different seasons and fashion fads. The plain heels can be boring and dull, so to uplift any outfit and give it an additional charm, printed heels can do the job well. Besides that, they're multipurpose, coming in many shapes and designs which makes them super convenient too.
What You Need To Know Before Buying Printed Heels:
You may assume that printed heels would look tacky or very old fashioned. However, we have newer versions of printed heels which are suited to many occasions and preferences. Ranging from ankle strap printed heels to animal prints, floral prints, slingbacks and many others – the choices are limitless. A few things that you need to know before investing in printed heels include the following:
Your Individual Requirement

Some women want to have a pair of suede heels for casual outings or formal events like interviews or dinners, while some like to have them to add them to their heels collection. Whatever the individual requirement may be, it is important to note that a more formal version of suede heels may take the form of pump heel style with pastel or nude colours, while informal versions with a strappy look may come in bold and neon colours which would be better for party-type events.

Who Should Buy Printed Heels?


The answer is very simple – women who love to look unique and creative. Printed heels are associated with modernity and innovation, hence they should be bought by women who love to wear Uber Chic versions of heels.

Features To Look Out For


Printed Heels can come with a strappy look, embellishments, buckles, various textures, heel shapes, heel height and a lot more. You can pick the one that best suits your needs as you browse through the popular designer brands like Ted Baker and others.

Meghan Markle


April Banbury

Mica Argañaraz
Disclosure: This post contains affiliate links. When you purchase a service or a product through the links, I sometime earn a commission, at no additional cost to you. Read my full disclosure here.
Without further ado, let's head on to our top picks.
 Stiletto Printed Heels in 2023
1. Dolce Vita – Vinita Wedged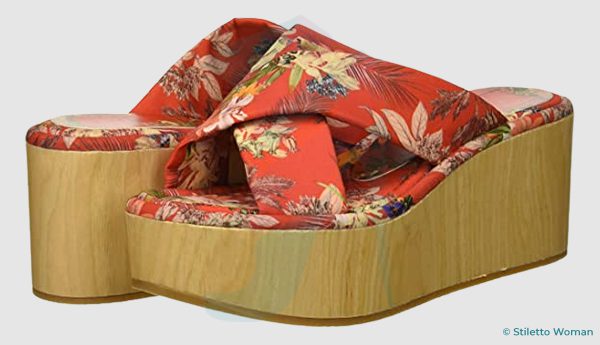 Ranking at the very top of our list, these printed heels by Dolce Vita are sure to catch your attention. Perfect for beaches and casual strolls, with a striking base color, these heels are sure to make a strong fashion statement. The best thing about the heels is that they feature a wedge heel design which makes them very convenient and useful.
2. DREAM PAIRS – Low Heel Dress Pump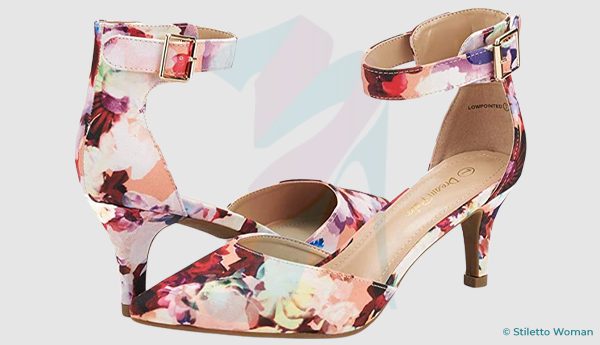 Featuring a more formal version of the printed heels, these heels by Dream Pairs consist of a printed design with an ankle strap style which can make you appear more attractive. Besides that, with the convenient heel height, you can walk around easily without experiencing excessive discomfort.
3. Jessica Simpson – Pyllah T-Strap Heel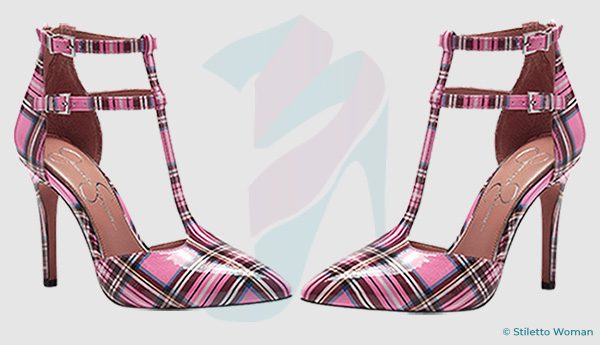 Featuring a closed toe style with a t strap, these printed heels by Jessica Simpson are a keeper. They can add a few inches to your height and make you appear super chic at the same time. These heels can be great for formal as well as informal events. Moreover, the brand promises excellence in terms of quality and durability too.
4. Steve Madden – Poloma Wedge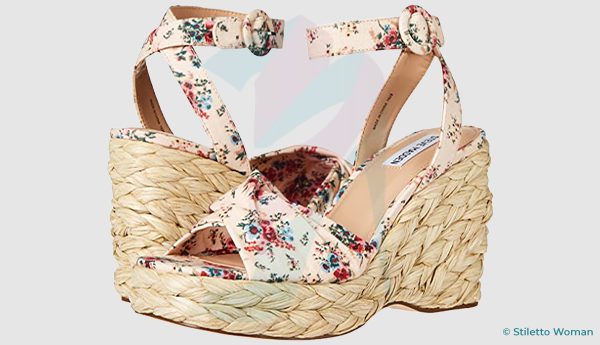 If you're a fan of wedge heels, then look no further, as these printed wedge heels by Steve Madden are sure to win your heart and catch your attention. They feature an open toe style with an ankle strap design which makes them super feminine and ladylike. These wedge heels feature a high heel height so you can get an additional height boost too.
5. Ted Baker – Mylli Floral Heel Sandal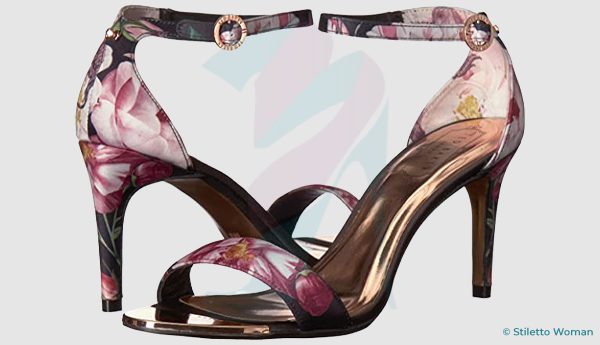 Ted Baker, a brand known worldwide for its timeless designs and everlasting creativity. These printed heels by Ted Baker ooze classiness and finesse at its best. With a stiletto heels design and an ankle strap style, they make a sturdy, breathable and lightweight pair which can look great at most social events.
6. Franco Sarto – Lima Pump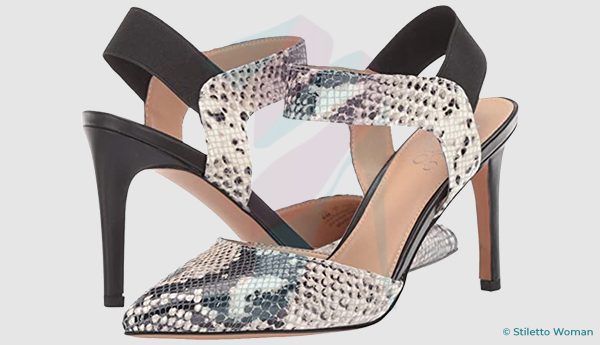 Another pair that's sure to make your jaw drop would be that of Franco Sarto. These printed heels exude confidence and boldness. With a thick strap securing your feet at the back, you can walk comfortable and be sure that you will not experience slip offs. The heel height can make your legs appear attractive as they will look elongated.
7. Stuart Weitzman – Frayed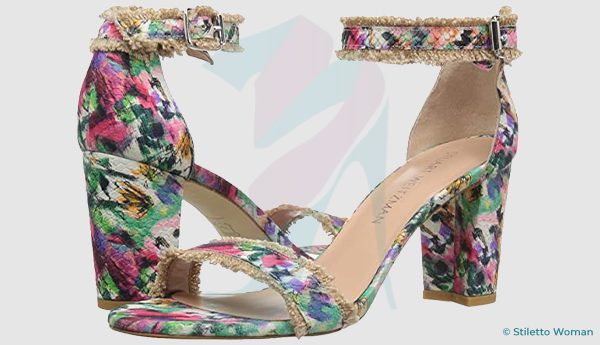 Stuart Weitzman, a brand known for creating luxury out of high quality materials, it is known worldwide for its timeless elegance in terms of heels. These printed heels ooze chicness and style at its best. Featuring an ankle strap design and a block heel style, you can walk in them for hours without feeling tired. They'd make a useful pair.
8. Marc Fisher – Jiny 2 Dress Sandals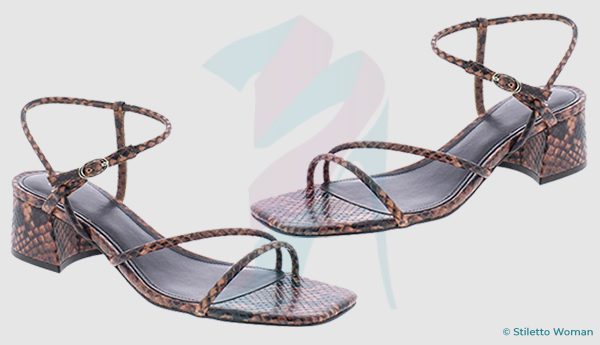 A fashion fads that's prevalent these days is of square toe heels and a strappy look. If both are combined together to take the form of heels, it can be the show stopping combo! This is just what Marc Fisher offers. It features a block heel design with a thin strappy look and a square toe style that allows your feet to breathe. They'd be a great addition to your heels collection too.
9. Michael Kors – Paxton Sling Pump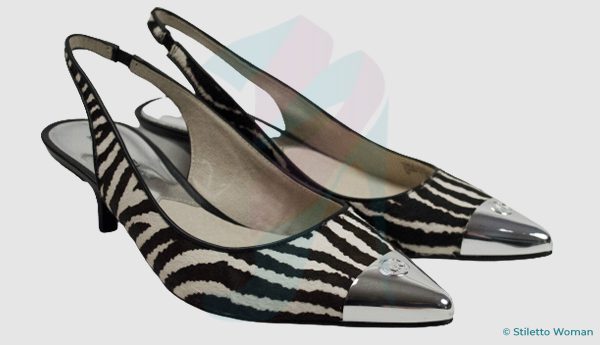 Nothing oozes femininity and sophistication like a nice pair of Michael Kors with a slingback style. On top of that, these printed heels comprise of kitten heels which makes them super comfortable too! It's a brand that's known worldwide for its durability and famous MK label on handbags and heels, so you can't go wrong with these ultra modern printed heels!
10. SCHUTZ – Vikki T-Strap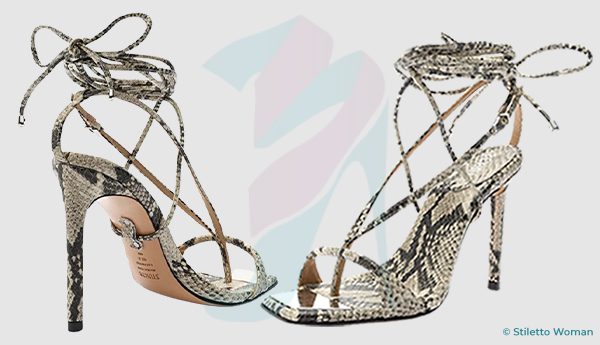 As we mentioned earlier, it's the era of modernity where a strappy look is the most common fashion fads and you would probably want to join the bandwagon too. These printed heels ooze confidence and boldness at its best. Schutz promises amazing quality too, along with utmost comfort, so you won't regret investing in these heels for sure.
11. Jessica Simpson – Danny Platform Sandals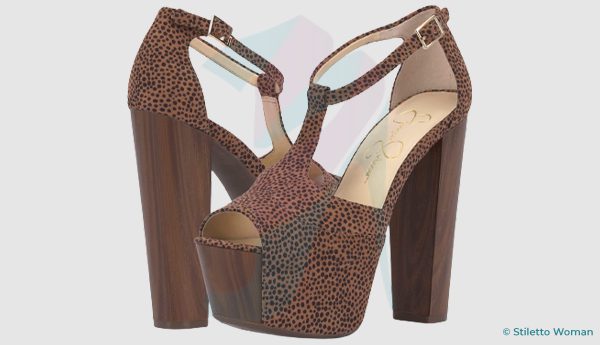 Another really great option for printed heels that you can consider would be Jessica Simpson's platform heels. They come in a printed look, and owing to the platform style, they'll offer you more support and balance. They'll make you feel at ease and they grip your feet well too. The brand is worn by many celebrities too, so you can count on the heels for a rainy day too.
12. Cole Haan – G Wedge Sandal
Cole Haan's printed heels have a unique and sophisticated vibe. Just by looking at them, you can tell that they're one of the most versatile and comfortable heels that you could find. They grip your feet well and owing to the convenient heel height, you can walk around easily and they're manageable too. A brand that's worn by many celebrities, you can be sure that you've invested at the right place if you buy Cole Haan's printed heels.
13. Sam Edelman Bodhi Evening Summer Heels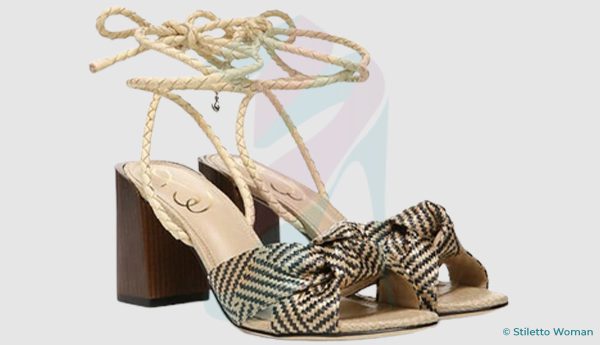 The American inspired brand, Sam Edelman has managed to win many hearts, even that of celebrities! These printed heels ooze finesse and creativity. The uniquely crafted ankle strap design is sure to catch your attention in an instant. These would be a great addition to your heels collection.
14. Tory Burch – Ruby Sandal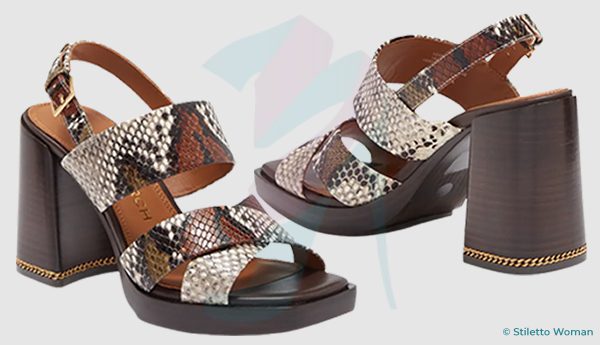 A brand that is a creation of the one and only, and the sensational American actress, Sarah Jessica Parker, never disappoints. These heels by SJP make a sturdy and useful pair. The medium heel height also caters to the masses as most are daunted by the idea of sky high heels. Wearing these heels will make you feel like royalty too, thanks to the brand positioning. Also, they are lightweight and breathable too.
15. Giuseppe Zanotti – High Heel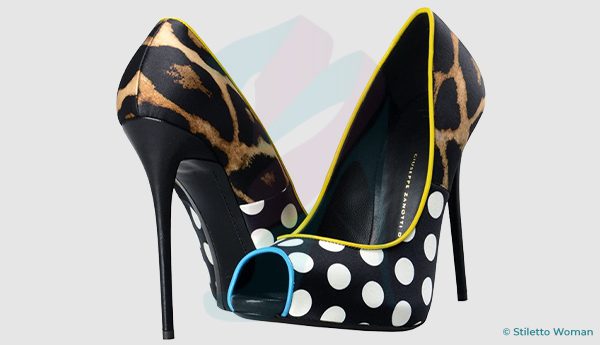 Last, but not the least, these printed heels by Giuseppe Zanotti ooze modernity and excitement. A polkadot design and a sky high heel height, you can get additional inches in your height and appear attractive owing to the accentuated figure. You can make heads turn by walking around in these luxury and glamorous heels! A brand that's sure to do you more good than harm, though they can be a bit pricey, they're definitely worth the investment in the long run.