In the 21st century, fashion has evolved to a great extent. From apparel to accessories, everything has transformed, especially after the COVID-19 pandemic. The transition from slippers and slides to heels was surely a struggle, but we've all made it. That being said, it's important to note how designers keep coming up with newer versions of heels all time. Today we have spool heels, cone heels, flare heels and a lot more! In this article, we will be talking about cut out heels which is a new trend these days.
What You Need To Know Before Buying Cut-Out Heels:
If there's one way you can create a diverse collection of heels, it's simply to get your grabs in terms of the newest and most unique ones out there. Cut out heels come with edgy looks with cut out sides or straps to add to the striking appearance of the heels. There are many versions available of these heels in the market which include open toe, closed toe, square toe, block heels, and many others – the choices are limitless. A few things that you need to know before investing in such heels include the following:
Your Individual Requirement

Whether it's your prom, graduation ceremony, casual event, party or the desire to have unique heels, know that there are many variations out there. So make your picks wisely according to the occasion and your preference.

Who Should Buy Cut-Out Heels?

Women who love to look creative and upbeat. Those who have daring and extravagant fashion tastes would love to go for a nice pair of cut out heels. Not just that, but those who attend lots of parties and casual events would also love to invest in such a pair of heels. So, women who are always on the go, would love these.

Features To Look Out For

Cut out heels can come with a strappy look, embellishments, buckles, various textures, heel shapes, heel height and a lot more. You can pick the one that best suits your needs as you browse through the popular designer brands like Jimmy Choo, Emporio Armani and others.

Jennifer Lawrence

Jennifer Lopez

Jessica Alba
Disclosure: This post contains affiliate links. When you purchase a service or a product through the links, I sometime earn a commission, at no additional cost to you. Read my full disclosure here.
Without further ado, let's head on to our top picks.
 Stiletto Best Cut-Out Heels in 2023
1. Franco Sarto – Pellia Wedge Sandal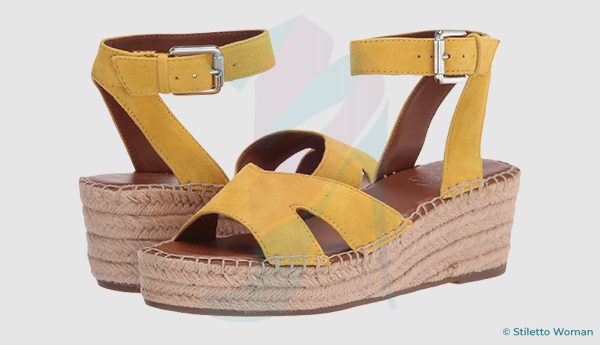 Ranking at the very top, these espadrille inspired wedge heels with cut out straps can help you make a statement wherever you go. They come with an ankle strap design and they make an ideal pair for everyday events too. They'd be a great, lightweight and a convenient pair.
2. Charles by Charles David Women Micah Heel Sandals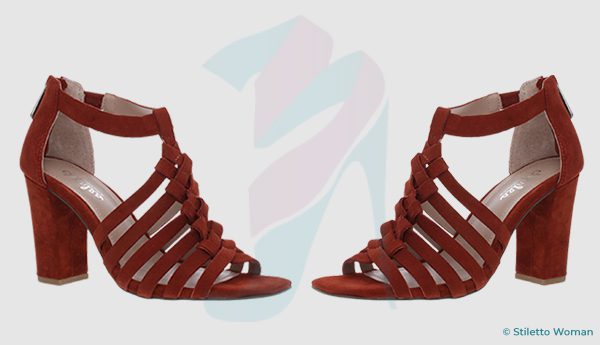 Looking for something more upbeat and eye catching? Then these cut out heels should be it. The brand promises excellent quality and craftsmanship so you can't go wrong with these. With a block heel design, these heels can be ideal for events where you need to stand all day long as you won't experience a lot of discomfort with these heels.
3. Katy Perry -The Swerve Pump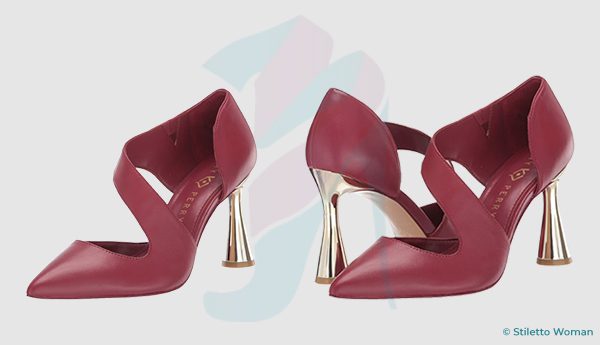 Featuring a pair that oozes finesse and opulence at its best, these heels by Katy Perry are sure to leave you stunned. They are marked by the uniquely cut out design with a gold heel colour matched with a red upper. These heels can look great on formal as well as informal events.
4. Tory Burch – May Block Heel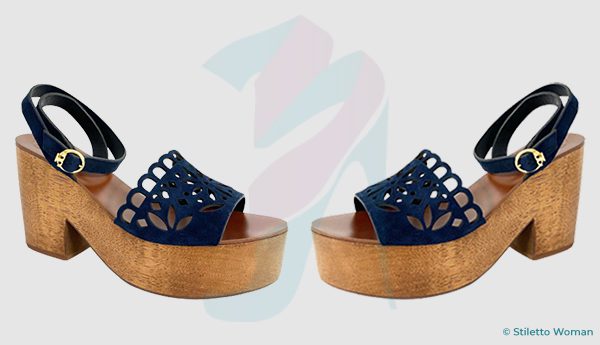 Another great pair in terms of cut out heels which you won't regret investing in would be that of Tory Burch. They come with a wooden, platform sole and heel which makes them super sturdy and long lasting. They come with nice cut outs on the toe strap and they come with an ankle strap design to help you make heads turn as you walk into a room.
5. COACH – Isla Metallic Wedges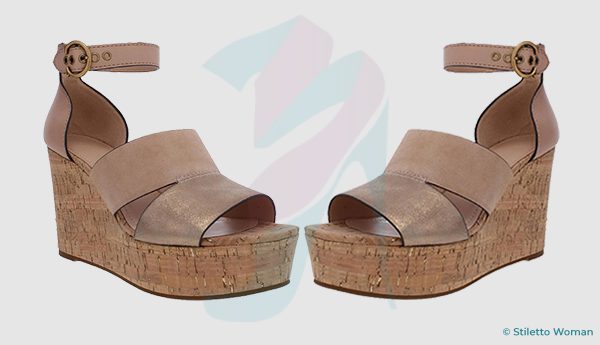 These heels by Coach with a simplistic cut out on the toe strap is sure to leave you amazed. They come with an ankle strap design and an open toe style which makes them breathable and lightweight. They exude easy going vibes so you can wear them to most casual events too.
6. Emporio Armani – Strappy Pump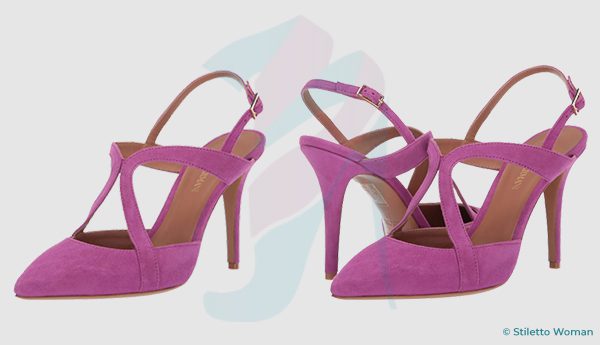 Looking for heels with utmost sophistication and finesse? Then look no further as these heels by Armani are going to offer you that. These heels come with a Slingback style and a closed toe design which can accentuate your feet and make you look super attractive. They come with a stiletto heel style which can make you look taller too.
7. Ted Baker – Arayi Heeled Sandal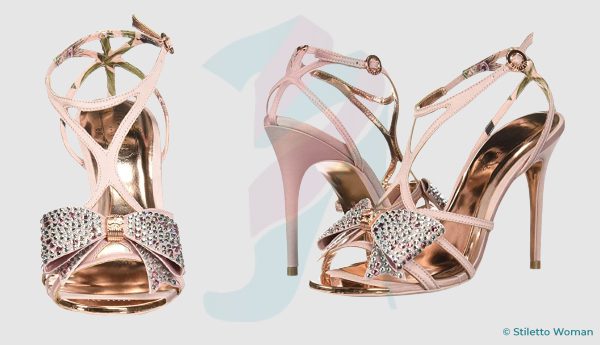 A high end and an exquisite option for you to try would be that of Ted Baker. These heels come with nice cut outs in the toe area, combined with a nice bow and an ankle strap design to prevent slip offs. The heel height can ensure that you get a nice height boost as well.
8. Stuart Weitzman – Soiree Lace Up Sandals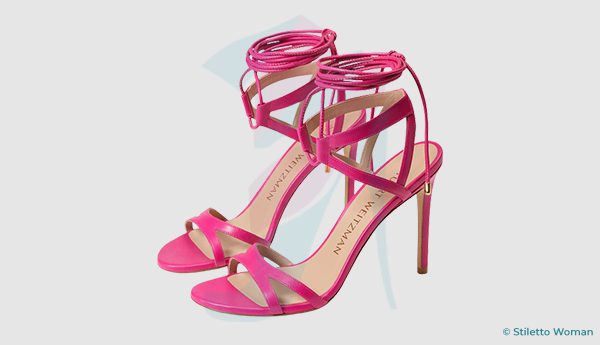 Coming from the renowned and prestigious brand, these heels by Stuart Weitzman are sure to leave you stunned. They are marked by their unique and Uber feminine design with ankle tie up style and an open toe look. You can't go wrong with these as they will last you a long time too.
9. Michael Michael Kors – Berkley Sandal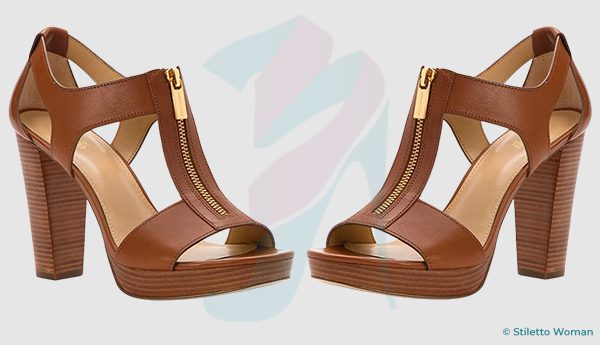 If you're inclined towards comfort over styling, then these heels should be the ideal ones for you. They come with a nice zipper and a block heel design and a platform sole to give you more balance and support. An investment in these heels won't make you regret it in the long run – that's for sure!
10. Kate Spade – Ilessa Pump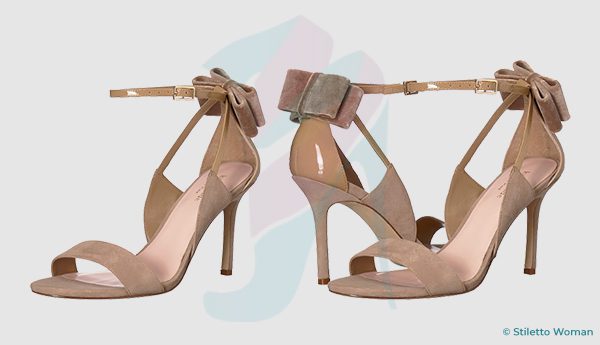 Another great pair by Kate Spade which can make heads turn – these heels come with a nice bow at the back and an ankle strap design with cut outs towards the end. They come with an open toe style which makes them lightweight and breathable too. Besides that, they can give you a height boost as well.
11. SJP by Sarah Jessica Parker – Phoebe Dress Pump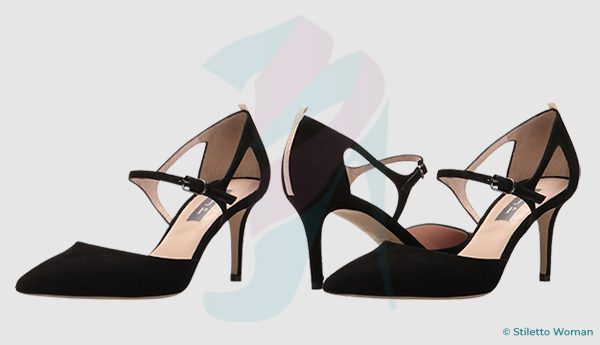 They're high end. They're opulent. They're luxury at its best. They are the heels by Sarah Jessica Parker. You can trust the brand as it is owned by the renowned celebrity and has positive reviews online too. These heels come with a closed toe design and the all time favourite black color which can go well with most outfits too.
12. Sergio Rossi – Sr Milano Mule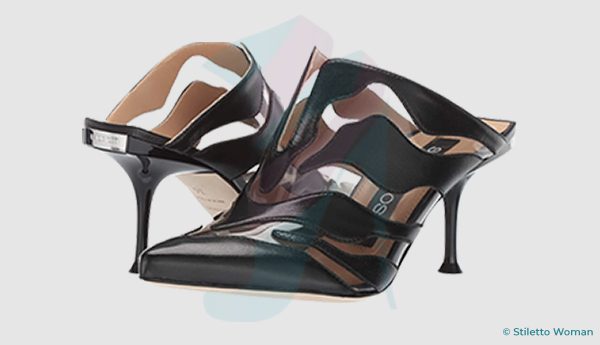 These heels by Sergio Rossi come with an ideal blend of contemporary fashion trends and easy going vibes. The heels feature a mules design which you can simply slip on and go about your day. Interestingly, the heels come with a closed toe design which can give you a nice grip over your steps. Also, the uniquely designed cut outs can show a bit of your skin too, making you look alluring and gorgeous.
13. Jimmy Choo – Lance Pumps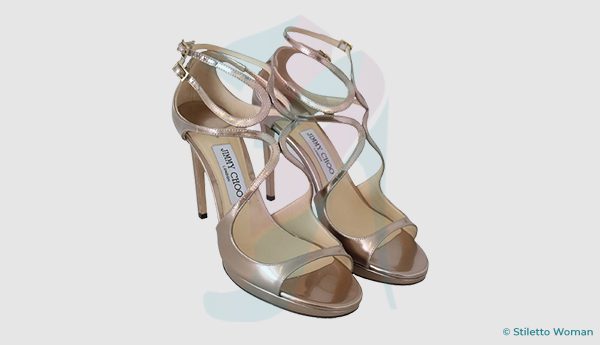 Featuring another pair that is the perfect definition of luxury and finesse, a pair of Jimmy Choo heels is the dream of every woman out there. These heels by the exquisite brand exude confidence and utmost creativity. These would be the ideal pair for parties where you can easily make heads turn and leave a lasting impression on your audience.
14. Aquazzura – Babe Pump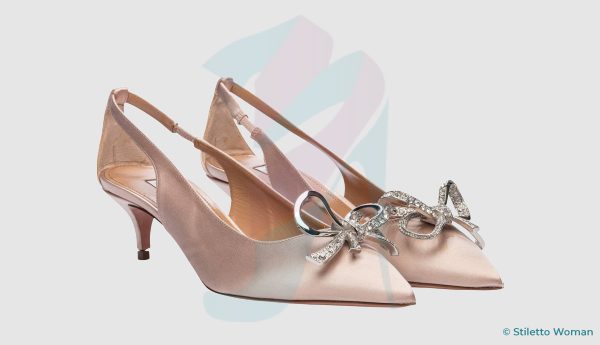 Though an expensive option, but worth a try – these heels by Aquazzura boast Italian designing and excellent craftsmanship. They come with a nice bow embellishment and a kitten heel design which can help you walk comfortably. These heels can reveal some of your skin owing to the cut outs, but you'll be making a strong fashion statement wherever you go.
15. Giuseppe Zanotti – Akira Shine Sandals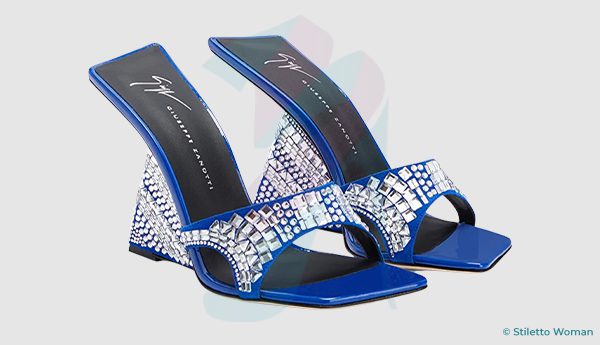 Last, but not the least, these heels ooze modernity and creativity. They come with the ultimate glitz and glam look that's sure to uplift any dull looking outfit of yours. These heels may take some practice to walk into, but once you get a hang of them, you'll love them. You won't regret investing in these.