With Dua Lipa, Ariana Grande and Zendaya flaunting off their uber-chic platform heels – they've surely become the it factor in town. After years of minimalist soles and naked straps, it's safe to say that platform heels are back! The trend is expected to stick around for quite some time owing to Versace's sky high shoes and emphasis on platform heels.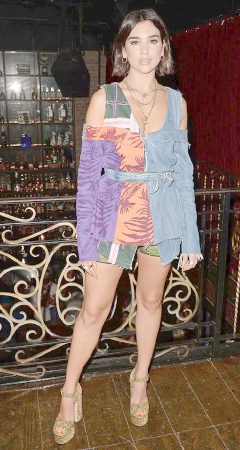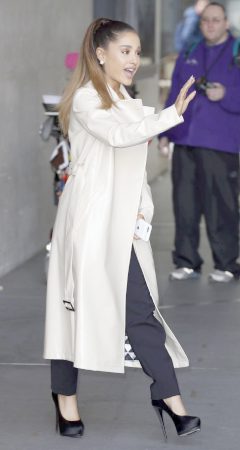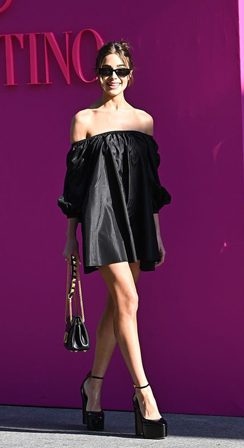 If we go back to the 70, platforms were mainly in the form of boots which were ideal for disco dancing and loved by fashion and pop icons like Bianca Jagger and David Bowie. About two decades later, they got higher and chunkier, even strappier. Picture Spice Girls' distinctive looks and supermodels like Kate Moss' after-party outfits. Nonetheless, today, women love wearing these high, chunky and strappy platform heels. Many designers have come up with newer versions.
Disclosure: This post contains affiliate links. When you purchase a service or a product through the links, I sometime earn a commission, at no additional cost to you. Read my full disclosure here.
Here are some of the top brands to consider buying platform heels from:
Steve Madden
Steve Madden was born in America and is one of the most famous footwear option for women, not just in America, but across the world. The heels of Steve Madden ooze creativity, modernity and finesse. They have some of the most unique pairs of platform heels. If you don't mind bold and extra designing over the heels, then Steve Madden is for you! They're sure to leave you stunned and will help you make a strong fashion statement. Plus they have a great range of color options to choose from too.
Gucci
If you want a more luxurious and high end option then look no further. Gucci is an Italian brand that oozes royalty and timeless sophistication. Marked by its dramatic and bold designs in terms of heels, they have one of the most innovative platform heels which are sure to make heads turn. Their platform heels come with closed toe, open toe and even with ankle straps, and a lot more. There's a wide range of choices for you to choose from at Gucci and the brand promises excellent quality too.
Jeffrey Campbell
This LA based brand is sure to leave your stunned. If you're someone who has always gravitated towards shiny and glossy appeal, then Jeffrey Campbell's platform heels are for you! They not only have the Uber chic and ultra modern glossy shine, but their platform heels exude confidence, boldness and creativity which makes you achieve the super alluring look. Besides that, LA is known for Hollywood stars and movies, so the brands which are born there, have to resemble the characteristics too, and Jeffrey Campbell does just that!
Loeffler Randall
If you're the classic boisterous and party type of a woman, then you're sure to fall head over heels for Loeffler Randall. The brand creates the most aesthetic and bold designs for platform heels to make sure to make jaws drop at a night out or a party. Its signature look is a knotted bow on top with many other embellishments on the heels as well. Nonetheless, platform heels by Loeffler Randall ooze creativity and innovativeness. From ankle straps, to a glittery look, it has everything covered.
Bottega Venetta
Another one of Italy's most prized possession, Bottega Venetta boasts excellent quality and craftsmanship of its footwear. The brand is premium and considered as high end. The platform heels by Bottega Venetta define sophistication and finesse at its best. They have the most unique heel shapes which will make you look fashion forward and trendy, without appearing too tacky or flashy. These heels are definitely not for the meek or shy ones!
Final Thoughts
That having said, you can make your picks wisely according to your own preference as Steve Madden would be a relatively economical option than Bottega Venetta or Loeffler Randall. Hence keeping the affordability, ease of wearing and appropriateness of the event in your mind, you can easily decide which brand to pick to nail the platform heels look!