The days have gone when you had only a limited range of options to consider for wearing heels. From kitten heels to mules and slingbacks to tapered block heels and much more, 2022 calls for the most unique heel shapes and variations. Fashion has evolved quite a lot since the past few decades and pump heel style has been dominating the industry ever since the beginning.
As compared to the pointy and narrow stiletto heels, pump heels are a more sophisticated and elegant, align with comfortable version of heels which can give you additional few inches in your height, and can make a strong fashion statement too. Pumps are generally considered as an Uber feminine footwear, so they have many versions too. From professional pump heels to slingback inspired ones, you can find them all at many stores. Here are the top brands which offer some of the most versatile pump heels.
Sarah Jessica Parker, famously known for her American TV show, came up with her own footwear line whereby she included her styles and fashion taste into creating something innovative. Pump heels by SJP exude luxury, coming with many embellishments like a bow tie at the back of the pumps and in classic as well as neon colors, they make an appropriate footwear for all occasions. SJP's heels are carefully crafted with utmost dedication and with attention paid to the intricate detailing of the heels, including the patterns, as well as the added fabrics/features.
Ted Baker – a brand known worldwide for creating masterpieces in terms of not only footwear, but also handbags. They create timeless American luxury heels and pump heels are just one of the examples of the excellence. These also feature a slip on design, along with ankle straps and a lot more. Besides that, their heels can come in a glossy nude color or classic black color too, depending upon the availability. You can flaunt a nice pair of pump heels by Ted Baker at your work place or for casual strolls.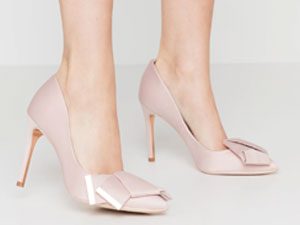 2022 calls for unique and bold colours, hence, Marc Fisher has indeed, upped its ante in terms of designing pumps by coming up with unique colours like turquoise, teal and many others. Their heels come with a long and narrow stiletto heel which exude an alluring charm that can add to your overall look. Since the color range is generous and unique, you may coordinate the pump heels with your outfit carefully and mindfully to see if they're the best fit, or else you can opt for other colors too.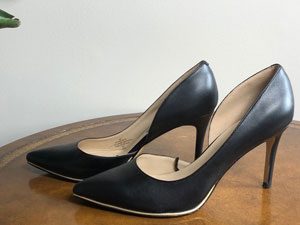 When we talk about premium pricing, Sergio Rossi takes the lead. One of the most expensive footwear brands, it promises luxury at its best. The pump heels by Sergio Rossi feature a variety of unique and bold colours like rose gold colour with an array of designing options ranging from a simple slip on style which is easy to wear and ankle straps which can look super chic. They are comfortable and durable, so they're definitely worth the investment. They also come in a stiletto heels design which can make your legs elongated and more attractive.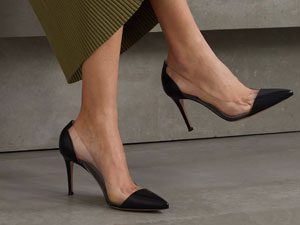 When it comes to footwear, at the back of your mind, you know that Nine West is going to be in the list. Known for its expect craftsmanship in terms of shoe manufacturing, Nine West's pump heels feature bold and creative designs and colours. Their pump heels are sturdy and would be a great addition to your heels collection too.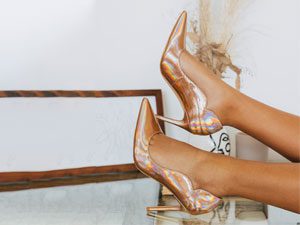 Final Thoughts
Having said that, it brings an end to our discussion. You can browse through the above mentioned brands to make your picks according to your affordability, event requirement and personal preferences. We hope this article helped you out!