Nothing says a 'put together look' like a freshly manicured set of nails. It is no doubt that the nails industry has been thriving on top of the fashion and IT industry post pandemic. Because of staying indoors with minimal social interactions, self care suffered a whole lot – hence the 'treat yourself' and 'self-care' concepts prevail these days.
In these concepts, emerge the concepts of skin care, hair care, along with nail care routines. Most celebrities have their night time and morning time routines which they strictly abide by. Using many kinds of moisturisers, eye cream, foot cream, etc. People sure do put in excessive efforts to look good as we take off the journey to increased social interactions.
These days, manicures have been a trending fad. But it's not all about the art work and bling, it's mostly about the shape of the nails. Here are some of the top 7 nail shapes which you should try the next time you go for a manicure!
These nails are sharp, sleek, pointy – just as stiletto heels with a narrow ending. They're very steep, but are considered as classy and feminine. According to a research, 2022 is all about the high maintenance, long and sharp stiletto nails. Kylie Jenner, Lady Gaga and Beyoncé can be seen with stiletto nails almost everywhere. They love them!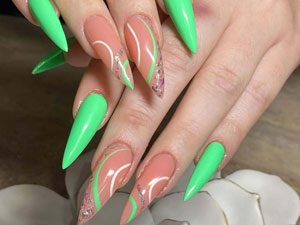 Also known as Ballerina nails, coffin nails form an angular shape. They are tapered at the ends and are squared off – much like a coffin. As compared to stiletto nails which are pointy towards the edges, coffin nails are gentler. These are growing in trend as more and more celebrities become a fan of coffin nails which include Dua Lipa, Selena Gomez and the Kardashians.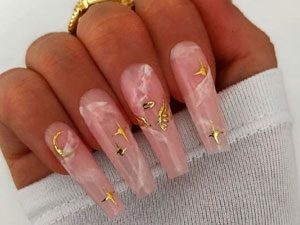 Almond nails basically form the shape of an almond. They're rounded off at the end. The reason why this shape exists is to give a natural look as our original nails are too weak to hold this type of a structure on their own, hence almond manicures include gel and acrylics to make them sturdy and long lasting, which can help you achieve that ever-stylish, feminine look. They can also make your fingers appear longer. Bebe Rexha, Blake Lively and Selena Gomez are fans of this nail shape.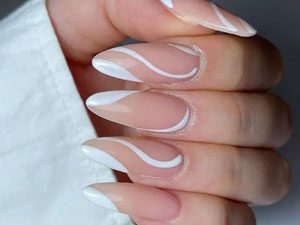 They're exactly how they sound. They are squared off at the tips, so they're edgy and have straight edges. They won't really make your fingers appear longer, so this is the type of a nail shape which can be used my women who already have long fingers. These will definitely allow them to experience the put together look.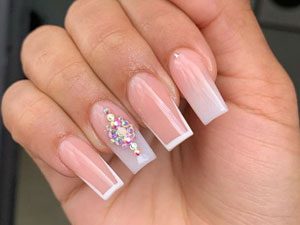 A round shaped nail with edges curved inward giving it a soft and subtle appeal – the oval shape is seemingly dominating the manicure trends. Since it has a graceful charm to them, they seem less intimidating and more classy. A French manicure would look great on such a nail shape, plus they can make your fingers appear longer too.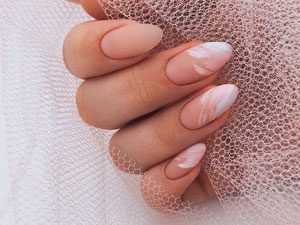 Another great nail shape would be round shape. They consist of straight sides which round up with a flat-edged tip, giving it a nice and neat finish. They won't change the appeal of your fingers drastically, at least not length wise, but they can allow you to experience a neat and sleek look, making your hands look well maintained.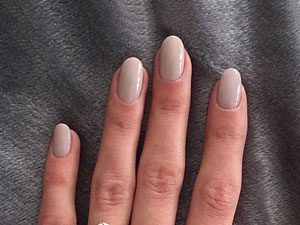 If you combine a square and an oval shape, you'll get a squoval shape. That's exactly what these nails are. This shape is known to be one of the most elegant and sophisticated, appropriate for everyday events and even parties without seeming extra. They exude class and simplicity, yet give you that neat and modern appeal. They also add a bit to your finger length, depending on which size you'll opt for.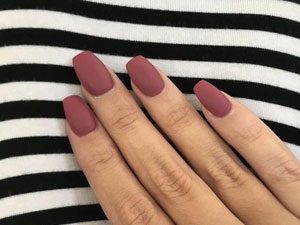 Final Thoughts
Though there are many other types of nail shapes too which we may not have discussed in this list, the ones that are there are the most popular and widely known ones. Each one of them is perfect for any occasion, depending upon your own preference and how you want them to be styled. Some women may opt for embellishments on top, or some intricate art work, and similar designs. Nonetheless, your manicures will be on point as you try out all these, and then select the one which suits you best!