A woman's wardrobe would be incomplete without a pair of the ultra modern ankle strap heels. There's something so alluring and irresistible about ankle straps that the other styles like slip on and tie up don't. Ankle Strap heels can grip your feet well in a sophisticated way and you're able to walk with finesse while you're wearing them. Ankle strap stilettos have been one of the most popular kinds of high heels, since the 1950s, ankle strap heels have stolen the show by appearing on the feet of popular celebrities like Betty Grable and Marilyn Monroe.
In this article, we will be summarizing all the options you could consider for the best ankle strap heels when you're going out to buy them. Whether it's a wedding or a party – a good pair of ankle strap heels will have you sorted to look fashion forward. Besides that, they'll make your feet appear more elegant and feminine. Thanks to the sleek appeal of them, you'll look more presentable too. Here are the top brands that you could consider when buying ankle strap heels.
One of the fashion trends that we've noticed is the puffy straps in heels. Kenneth Cole takes one step ahead of the competition by coming up with the ultra modern version of ankle strap heels which feature a bit of a puff in the straps. Not just that, but there is an array of choices for ankle strap heels when you browse through Kenneth Cole's collection. Kenneth Cole's ankle strap heels make the ideal wear for causal/everyday use. They feature open and closed toe designs which adds to the diversity of the footwear too!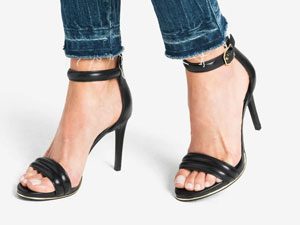 Nine West – a brand known worldwide for its bold, daring and adventurous designs when it comes to footwear. The ankle strap heels define Nine West's  stereotype pretty well. The neon colors, along with decorations on straps make the heels stand out from the rest. They feature an array of designs including closed toe, embellished heels, intensely strappy look and much more. Nine West isn't a bad option if you want to go to a party as Ankle Strap heels by this brand are sure to go well with your outfit.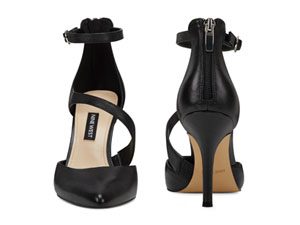 Having a pair of gorgeous Jimmy Choo heels in the closet has always been a dream of every other woman. Unfortunately, not everyone can get them owing to the ridiculously high prices. For those who are able to, it is worth mentioning that Jimmy Choo's ankle strap heels are classy as ever. You can use them for everyday wear to flaunt the gorgeous heels which will look great on any outfit, thanks to the range of colours available.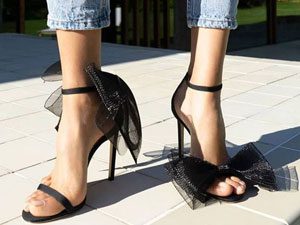 Giuseppe Zanotti's ankle strap heels are show stoppers and jaw droppers. They can make a women go 'wow' instantly. Thanks to the Swarovski crystals and many other types of rhinestones attached to the designing of the heels, ankle strap heels by Giuseppe Zanotti make a woman's favorite and a must have. They would be perfect for bridal as well as formal wear and would exude ever lasting impression on the audiences. They're worth the investment as you could wear them to several formal and bridal occasions owing to the durability if maintained well! You can never go wrong with these.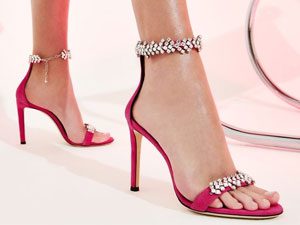 Nothing screams elegance more than Steve Madden's stiletto heels and their ankle strap heels are no exception. The brand is known for providing its customers with innovative designs and excellent quality. The ankle strap heels by Steve Madden ooze grace and luxury with some embellishments on the heel and straps too. So if you're a fan of the glitz and glam, you're sure to find it at Steve Madden. The ankle strap heels by Steve Madden are simplistic, yet classy. They would be appropriate for formal occasions and even weddings!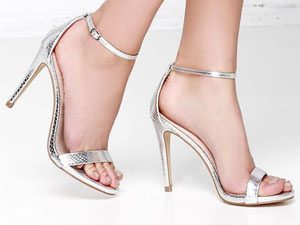 Final Thoughts
That brings an end to our discussion. Though there is a plethora of options that you could explore for ankle strap heels, we short listed the above-mentioned brands based on the quality and reliability, hence they won't disappoint you. Rest assured, you will love getting a pair of ankle strap heels from any one of these brands.