Finding the perfect pair of heels can be like a trivia. However, that trivia can add up to the main details and ultimately make you feel as if you passed the most difficult exam ever once you finally get over the dilemma. Though trial and error is quite common while figuring out what works for you, once you know your heel size, you can eventually get comfortable.
The reason why choosing the right fit is so important is that a poor fit can cramp your feet, style and your focus. It not just has an adverse effect on your feet and legs, but it can also hamper your activities and can limit your overall adaptive functioning. Fortunately, finding your foot size is a simple process which entails going through the trial and error as mentioned above.
Why Should You Know Your Size?
The growing popularity of online stores over the years, have convinced consumers to opt for online shopping. For that very purpose, women are mostly confused about their size. Whether they're a size 6 or a 7 ultimately depends on their foot size. Let's say you've found the most perfect pair of heels online and you don't know your size.
Luckily for you, you can do it at home! To reduce the risk of investing in the wrong size and then going through the hassle of exchanges, you can instead measure your feet size at the comfort of your home. Besides that, it's also essential to know your accurate feet size to make sure the heels fit you well. Because if they end up being too loose, they may slip off and if they end up being too tight, then they may causes bruises or sprains in your feet. To avoid the discomfort, ensure that you buy the ideal size.
Disclosure: This post contains affiliate links. When you purchase a service or a product through the links, I sometime earn a commission, at no additional cost to you. Read my full disclosure here.
Tips to Help You Choose The Ideal Heel Size:
Half Sizes
Some people have half sized feet, so if that is the case for you, then opt for the heels from trademarks which feature half Sizes in their size chart.
Foot Length
For obvious reasons, it is important to know the length of your foot which can be measured. This can be measured in terms of centimeter, and this is usually mentioned in the size chart given by the manufacturer.
Shape Of The Shoe & Your Foot
Heels with a pointed toe should be chosen a size larger because the model itself is a bit smaller. If the instep is high, then opt for heels with zipper on the side, front or back of the heel. If you have a wide foot, then avoid pointed toe heels at all costs.
Seasons
Notably, our feet change during the course of seasons. In summer, our feet may become swollen and end up looking larger, while in winter you can choose footwear with fur as a squeezed foot gets cold much faster.
How To Measure Your Feet Correctly for Heels?
Foot size may change overtime and this may be so because of a variety of factors like age, pregnancy, weight gain, etc. This is one of the reasons why it is so important to measure your foot before buying new shoes online. You can do this easily at home by following the steps mentioned below.
Step 1: Put your foot on a piece of paper.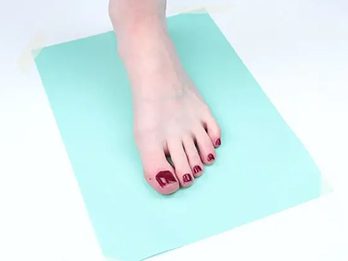 Step 2: Holding the pen vertically and putting a dot where the heel ends and where your longest tie ends.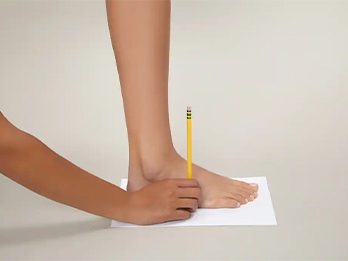 Step 3: Measure the distance between the two dots with a ruler.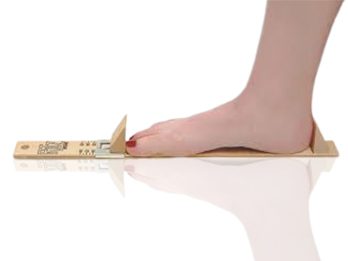 Step 4: Measure the length in centimeter.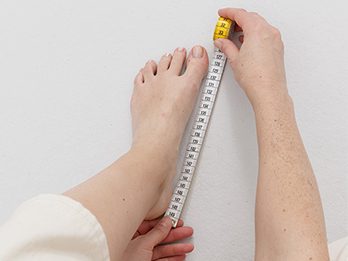 Step 5: Do the same with your other foot and find your size in the size charts given on websites to compare.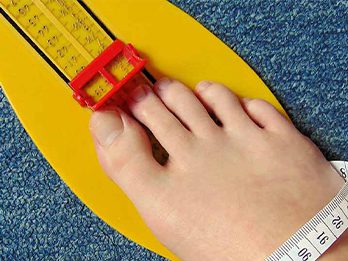 Final Thoughts
On a concluding note, it is crucial to determine the size of your feet to ensure that walking becomes a breezy process for you instead of a dreadful one. After measuring your feet size for heels, you can then decide whether you want to get a square toe, ankle strap, slip on or whichever type of heels you prefer.