In the era where feminism advocates equality for women, fashion doesn't get left behind either. From loafer heels to sleek suits and loose shirts, women's fashion is evolving into a more masculine version exuding confidence and finesse. However, the timeless elegance and grace of feminine touch still remains unbeatable. The charm of cute bows and long dresses is everlasting. To cater to that feminine touch, braided heels do the job well! Braided heels comprise of creativity and zest for ladylike vibes.
What You Need To Know Before Buying Braided Heels:
You may assume that braided heels would look tacky or very backward. However, we have never versions of braided heels which are suited to many occasions and preferences. Ranging from braided strap heels to slingbacks and many others – the choices are limitless. A few things that you need to know before investing in braided heels include the following:
Your Individual Requirement


Some women want to have a pair of braided heels for casual strolls, while some like to have them for parties. Whatever the individual requirement may be, it is important to note that a slip on style would be great for casual events, while two band or braided heels with embellishments can be suitable for parties and informal events.

Who Should Buy Braided Heels?


Women who love to look feminine and cute. Braided heels are associated with chicness and feminine charm, hence they should be bought by women who love to tap into their inner lady and who want to look timelessly classy.

Features To Look Out For


Braided Heels can come in the form of braided strap heels or with embellishments, buckles, various textures, heel shapes, heel height, and a lot more. You can pick the one that best suits your needs as you browse through popular designer brands like Schutz and others.

Taylor Swift

Maria Vizuete

Katie Holmes
Disclosure: This post contains affiliate links. When you purchase a service or a product through the links, I sometime earn a commission, at no additional cost to you. Read my full disclosure here.
Without further Ado, let's head onto our list.
 Stiletto Braided Heels in 2023
1. Steve Madden – Oppal Sandal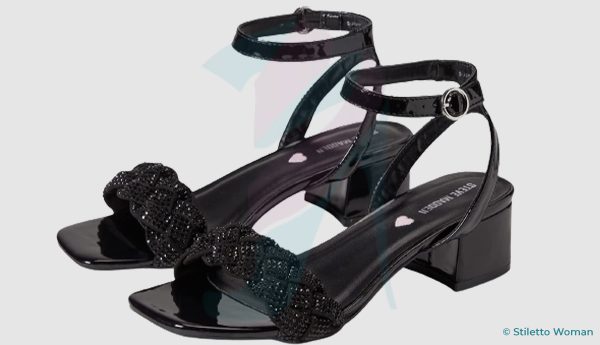 This one-band, ankle-strap Steve Madden braided sandals are a keeper. They consist of the block heel design which is easy to carry too. Keeping one of these Steve Madden braided sandals in your closet will do you more good than harm as they're available at an economical price and would last you a long. These braided strap heels are chic and trendy so they will go well with most outfits too. One can never go wrong with a pair of Steve Madden braided sandals.
2. NINE WEST – Hasnot3 Heeled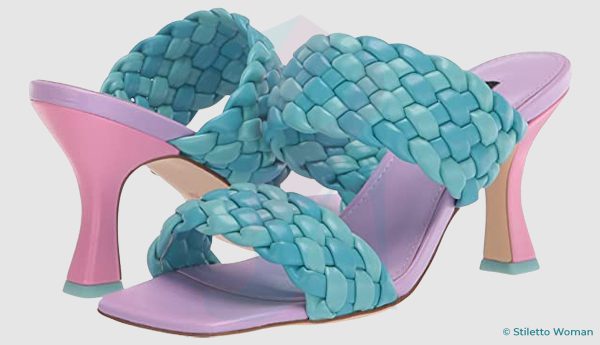 Talk about colour and creativity. You might have heard about colour psychology, well that has been rightly used in these chic pair of braided heels by Nine West. They consist of an Uber feminine look with two braided bands which secure your feet well. The two contrasting colours appeal to the eye which makes them irresistible too.
3. Vince Camuto – Brelanie Woven Strap Mule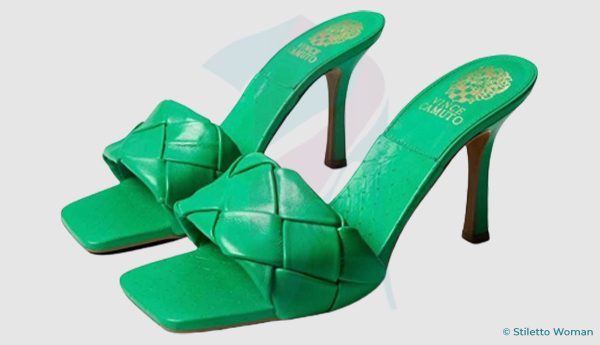 Another great pair to consider in terms of braided mule heels would be Vince Camuto's Brelanie. These braided mule heels ooze ultra-modern vibes with a one-band braided strap and a slip-on style which makes it easy for you to walk around. These braided mule heels are a convenient, useful, and economical pair, as compared to the rest of the pricey brands.
4. Sam Edelman – Meghan Sandal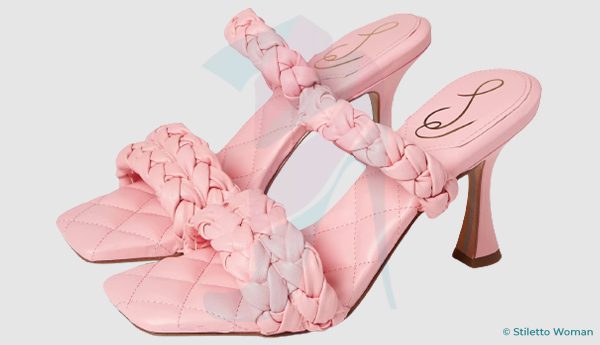 Say goodbye to the foot sprains and the discomfort oftentimes experienced by wearing stiletto heels and say hello to these super stylish braided sandals by Sam Edelman which provide you with utmost comfort. These braided sandals exude ladylike vibes and comfort at their best. These two banded strap braided sandals are sure to leave a lasting impression on your audience too!
5. Clarks – Seren Slide Sandal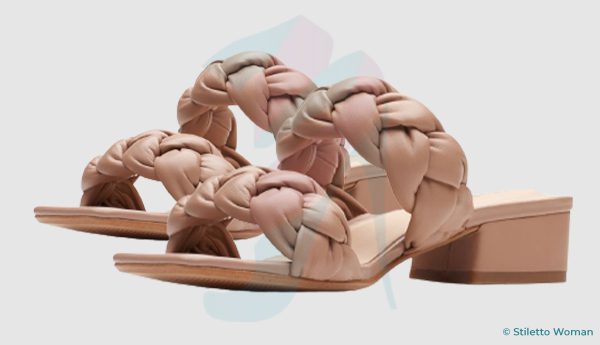 If you're looking for a more useful, convenient, and timelessly classic option, then look no further as Clarks can do the job well for you. Consisting of two band braided straps with a low block heel design, you can walk in these braided sandals for hours without feeling tired. Clarks is a brand that is known for offering excellence in terms of comfort and modernity.
6. Dolce Vita – Paily Heeled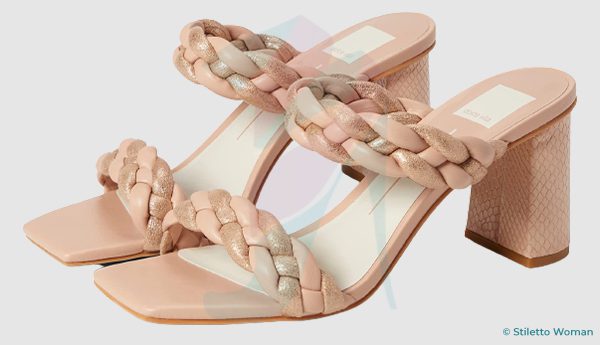 A really modern version of braided heels consisting of two bands and a square toe design, these heels by Dolce Vita exude luxury and glamor. Though there's nothing glitzy on it, rather they consist of a sleek look, they still give off glamorous appeal which can leave a strong fashion statement. They'd be a good addition to your heels collection too.
7. Schutz – Jada Sandal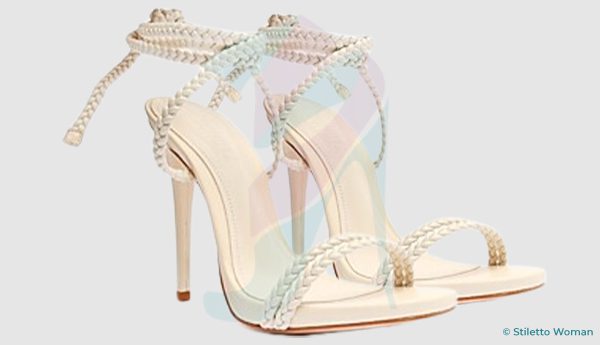 Looking to add a few inches to your height? Then look no further. These braided sandals by Schutz ooze minimalistic yet sophisticated vibes. The tie-up style can make your legs appear more attractive. Also, the heel height can make your legs elongate too. It'll be a win-win situation for you, so don't miss out on these Uber chic braided sandals.
8. Jeffrey Campbell – Platform Sandal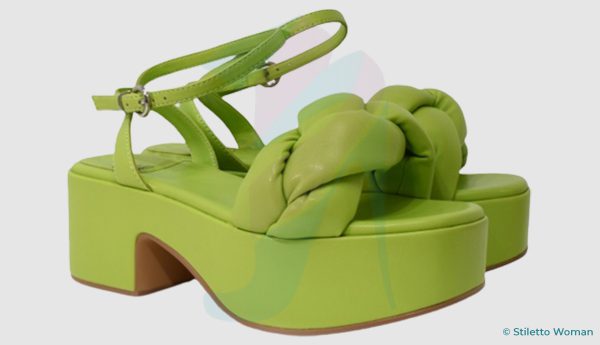 Featuring a clog and platform heels style, these heels by Jeffrey Campbell are unique and different from the rest of the braided heels. They consist of a printed look with an ankle strap style which can grip your feet well to avoid slip offs. The brand is known for creating stunning heels with the right amount of embellishments, colour fusion and aesthetic appeal.
9. Franco Sarto – L-Peachy Wedge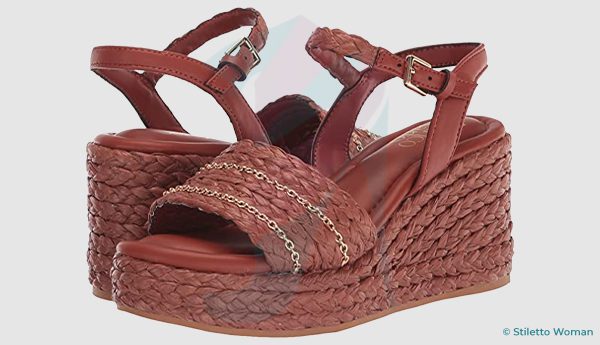 These braided heels by Franco Sarto feature a wedge heel design and consist of the classic black colour which can go well with most outfits and on most occasions. These heels are lightweight, breathable and most importantly, very comfortable so you'll be thankful that you have them in your closet for times when you dread wearing the daunting and pointy stilettos.
10. Marc Fisher – Draya Heeled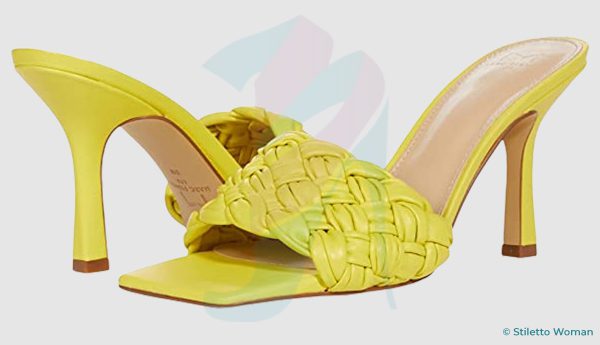 You've probably seen these already, but Marc Fisher's Draya had to fall in our list too! We couldn't help but add this one as these braided strap heels cover your toe well with a square toe inspired style and a striking color. Marc Fisher is known to offer excellent quality footwear with the timelessly chic heels, so you can't go wrong with these.
11. Kenneth Cole – Brooke Jewel Sandal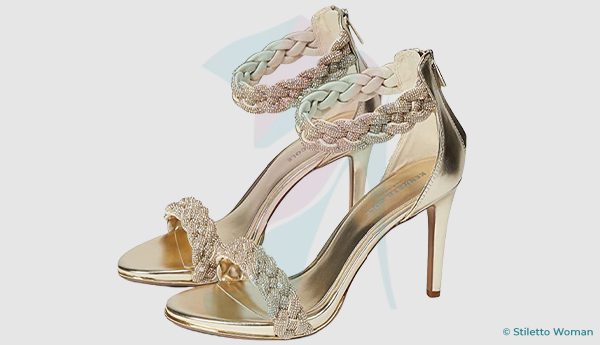 You may have come across ordinary ankle strap heels, but you may have only rarely seen braided ankle strap heels and Kenneth Cole offers just that! You can be sure to make heads turn as you walk by in these ultra modern, Uber chic and feminine heels which can also add a few inches to your height.
12. Paul Green – Langley Sandal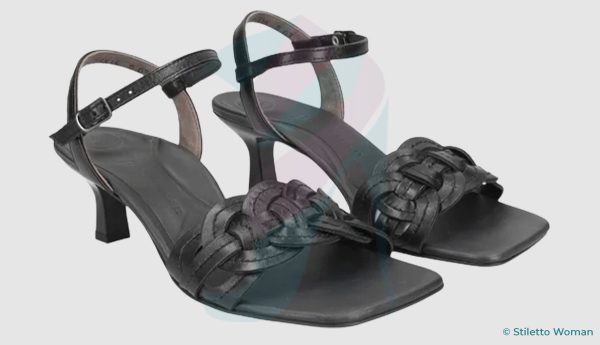 Square toe designs are the deal these days and fashion designers know that! These braided strap heels consist of a square toe design and a buckle strap with kitten heels, making them appear super trendy and fashionable. These heels by Paul Green can be the jaw droppers if you wear them to any casual event and pair them up with your 'outfit of the day'. Posting one picture in these heels will make people wonder where you got them from!
13. Gianvito Rossi – Tropea Thong Sandals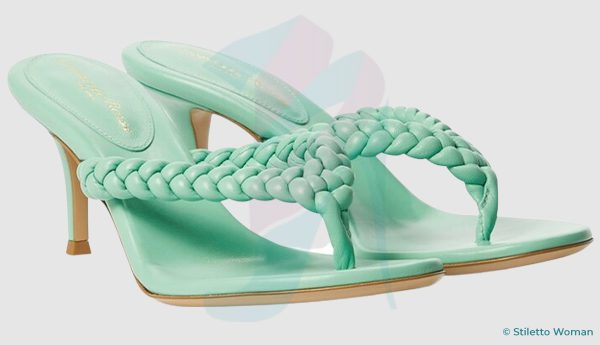 Gianvito Rossi is the definition of luxury. There can be no doubts about that. The high end luxury brand boasts excellent quality heels with awe inspiring designs. These braided strap heels are just an example of that. These heels consist of a simple slip on style and a medium heel height which facilitates walking too. You won't regret investing in these for sure.
14. Christian Louboutin – Brio Heel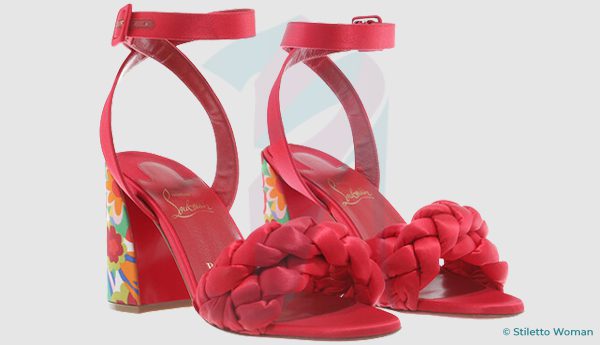 A striking and eye catching pair of braided strap heels would be that of Christian Louboutin. The brand, similar to Gianvito Rossi, is considered as high end and luxurious. It promises excellent quality and craftsmanship in terms of heels. These heels consist of an ankle strap design with an open toe style, and they are sturdy and breathable too.
15. Gianvito Rossi – Detail Loafer Clog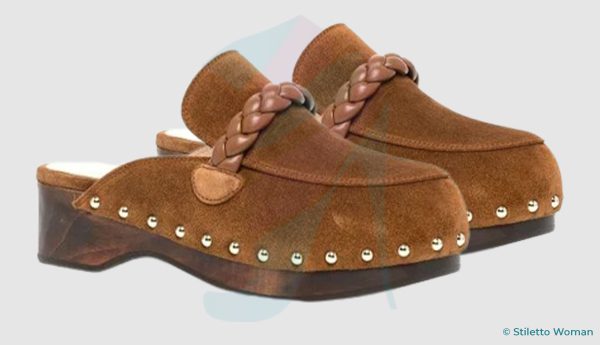 Last, but not the least, a clog inspired style by Gianvito Rossi, these braided heels can grip your feet well and make walking a breezy task for you. Consisting of simple embellishments on the edges, they are sure to make you look fashion forward and chic. The best thing about them is that they will look good on all outfits and on most occasions too. Investment in these heels will be beneficial for you in the long run.