Nothing can beat the quality and reliability of American brands. There's a reason why most people go to USA just to shop from the designer brands and get their hands on the best possible products. These are usually endorsed by the celebrities themselves, so they become more hyped up around the globe. One of the most popular and renowned, a relatively new brand, Vince has roots in America and was founded in New York.
About Vince
Vince was founded in 2002 by Rea Laccone and Christopher LaPolice in New York City. Vince is an American brand of Apparel and Fashion. The company headquarter is in New York, Unites States. Vince heels are made in Italy but are available across the globe.
Vince is a luxury brand that targets the upper middle class, aged between 20-40. However, people who do not fall in the given age bracket also make their purchases at Vince. Also, it ships worldwide, hence Vince heels are easily accessible for customers in USA, UK, and other regions too.
The Types of Heels Available at Vince
Vince offers a range of stiletto heels for women under the category of heels.
Types of Heels
Boots
Loafer & Mules
Sneakers
Heels
Sandals
Disclosure: This post contains affiliate links. When you purchase a service or a product through the links, I sometime earn a commission, at no additional cost to you. Read my full disclosure here.
Who Wears It?
This is an American-inspired brand, but people wear it across the globe including countries like UK, Canada and even Australia. Some of the people who love to wear Vince religiously include:
Celebrities Who Wear Vince:
Angelina Jolie
Lili Reinhart
Reese Witherspoon
Jessica Simpson
Arden Cho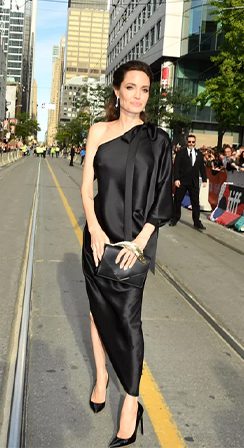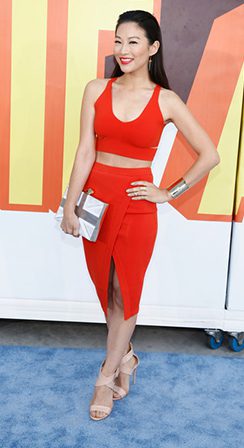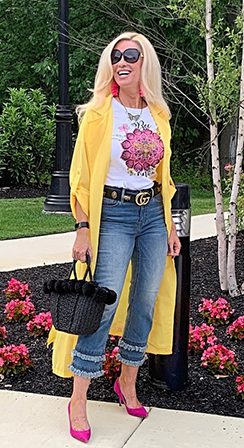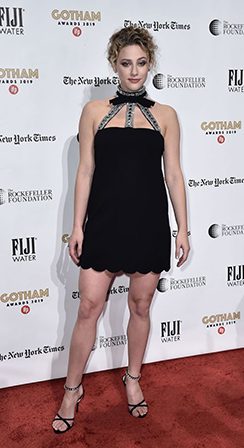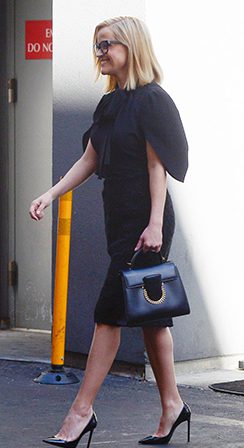 The brand is not just for celebrities and famous people, even you can get a nice pair of Vince Stiletto heels through their official website, stores, and online retailers! Though I do not own a pair of Vince heels, but I know some people who have purchased them, and they don't regret it one bit!
Is it for me?
Vince oozes luxury and creativeness. If you're looking for a combination of elegance and feminine charm, then this brand is for you! Marked by its American detailing and graceful looks, their heels would be best suitable for women who are obsessed with the finer things in life.
Criteria Based Rating: Vince
Design & Style
 9.5/10
From open toe to closed, straps to non-straps, printed versions, Vince has a lot to offer.
Colour Range
8.5/10
It offers a limited range of colours for you to choose from. These may range from pastel to subtle type of colours.
Affordability
3.5/10
Vince is a relatively expensive brand, and the prices can go up to $400 or more.
Celebrity Preference
10/10
Most celebrities like Jessica Simpson, love Vince and choose it for red carpet and big events too.
Similar Stiletto Brands like Vince
Similar to Sarah Flint, Vince is a high-end, luxury brand which is aimed at the upper middle class and young women. Both the brands feature lots of embellishments and other detailing over their heels.
Similar to top brands like Tory Burch and Stuart Weitzman, Vince is an Italian brand too! They are all relatively expensive brands which feature various types of heels including ankle straps, wedges, stiletto heels, and other versatile versions.
Some of the Best Vince Stiletto Heels!
Where To Buy Vince
Some of the platforms where you can find Vince Heels at:
When Do You Wear Vince Stiletto Heels?
| | |
| --- | --- |
| Types of Heels | Suitability Rating |
| Casual | 9/10 |
| Party | 6/10 |
| Formal | 8/10 |
| Bridal | 3.5/10 |
Vince – Shipping and Return Policy
Countries
Shipping & Return Policy
United States
Shipping: 7–10 business days

Return: within 30 days from the date purchased.

United Kingdom
Shipping: 1-3 business days

Return: within 30 days from delivery.

Canada
Shipping: 2–5 business days

Return: within 30 days from delivery.

Australia
Shipping: 1-3 business days

Return: within 30 days from delivery.
At A Glimpse: Customer Feedback Regarding Vince
Based on the customer reviews online, customers seem to be loving the heels by Vince. Not only do they consider them as stylish and chic, but also, they claim that they are sturdy and comfortable. However, the only issue that the customers face is in terms of delivery timings and customer service which can be quite poor at times. Besides this off-putting factor, heels by Vince are a keeper and you should definitely go for them!