We live in a world where 'survival of the fittest' not only applies to work, success and family life, but also fashion. Each designer is on the race to meet the end first and to beat the competition. Likewise, each customer wants the best pair of heels, better than the ones that other people are getting. Fashion trends are almost synonymous to a way of life and if a person fails to follow through, they just end up facing rejection from society.
Though some trends like wearing high and thin stiletto heels can seem daunting, fortunately, there is an array of trends within the fashion industry, out of which, you can pick the one that suits you best. In terms of heels, you can opt for low heel pumps, mules, sling backs, so on and so forth. Since heels are the essence of a woman's outfit, it is important to choose the one you feel most comfortable in. Starting off, let's discuss what exactly are pumps and heels.
Disclosure: This post contains affiliate links. When you purchase a service or a product through the links, I sometime earn a commission, at no additional cost to you. Read my full disclosure here.
What are Pumps?
Pumps are closed or peep toe with a heel size of 1 inch or less, however it may vary. Historically, people used to wear pompes, which were shoes without heels, and they gradually evolved into pumps that we see today at many renowned stores.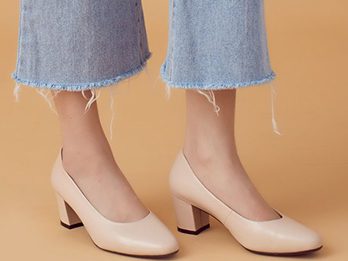 What are Heels?
As the word suggests, heels are a type of shoe wear that comprises of a raised heel which may vary in sizes from 2 inches to 6 inches, and so on. There are many types of heels, historically kitten heels and Oxford heels were worn by people who were considered as elites, hence heels reflect a status symbol.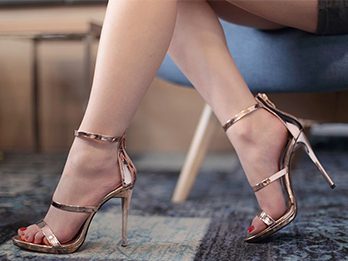 Having discussed what exactly both of the footwear pertain to, let's now elaborate the similarities and differences between them.
The Similarities and Differences Between Pumps and Heels
Starting off with the similarities, Pumps and Heels, both give you some additional inches which add to your height and accentuate your figure, making your legs elongated. Both are sophisticated and elegant for any event. Moreover, both are appropriate for all age types, however the old women may opt for kitten heels and other convenient sub types of heels instead of stiletto ones.
As for the differences, the discussion may not be that simple. Breaking down the differences on the basis of pre-set criteria, let's jump in.
Traditionalist VS Modernity
Pumps are generally considered 'old school' and traditional, as compared to heels, which tilt more towards the contemporary and modern appeal. Heels are generally considered more stylish than pumps.
Heel Size
The average heel height of pumps may go up till 2 inches, but that is the maximum you can expect out of them. They are low heeled. On the other hand, heels can have heel height going up to 6 inches or more.
Ease and Comfort
Pumps are the healthier and safer option for your feet as they provide you with a better balance and support, hence they're more comfortable and easy to carry. On the other hand, heels can make you get back aches, foot sprains and other muscle problems, owing to the thin, pointy heel not offering sufficient balance to the one wearing them, hence the pressure is generally on the toes, causing sprains. Heels can be very uncomfortable if put on for prolonged hours.
Occasion Appropriateness
Pumps are suitable for everyday wear, however, heels may be opted for events like weddings, parties, formal occasions.
Final Thoughts
Wearing any type of heels is not everyone's cup of tea and even celebrities dread wearing them. Yes, they make you feel more feminine and confident, however, they can make you feel extremely fatigued later on. Even celebrities like Meghan Markle, Jennifer Lopez and others wear footwear that is a size bigger on the red carpet. You'd wonder why. For such celebrities who are always in the spotlight and have to look picture perfect all the time, they have no option but to opt for heels, but by wearing a size bigger it helps to avoid pain, swelling and blisters.
Bringing an end to our discussion, it is quite normal to have heels-fear, but there are many preventive measures you can take to have a comfortable experience. If you are tired of the same old flats, then go for pumps, and after some time when you feel confident enough, try heels. The more you practice, the better you'll get at pulling these off – just remember – practice makes perfect!