Known to be the hub of fashion and designers, American brands never disappoint. Especially in terms of footwear, the region excels in offering superior quality heels, offering utmost finesse when it comes to the designing of the heels. The American fashion never goes outdated as the designers are always coming up with something unique and chic. One of such brands include Kelsi Dagger, which is known for its high-end, premium stiletto heels which are embellished and styled in a chic manner.
About Kelsi Dagger
Kelsi Dagger is an American inspired brand based in East coast, North-eastern US. Its inception dates to the early 2000s when the brand started off as an e-commerce platform with ultra-modern and futuristic heels along with footwear for women. It creates trend-relevant and ageless collection of heels which are suitable for everyday wear.
It has a diverse product portfolio comprising of boots, heels and even sneakers. It is available on various online retailers like Amazon and Nordstrom. Also, the brand targets all populations, not just the young adults, but all those who are fashion forward.
The Types of Heels Available at Kelsi Dagger
Kelsi Dagger offers a range of stiletto heels for women under the category of heels.
Types of Heels
Pumps
Stiletto Heels
Sandals
Block Heels
Wedges
Boots
clogs
Disclosure: This post contains affiliate links. When you purchase a service or a product through the links, I sometime earn a commission, at no additional cost to you. Read my full disclosure here.
Who Wears It?
The luxury and high-end American brand that's known for its timeless heel designs and quality of the stiletto heels. The footwear is not just restricted to the Americans, but people all over the world can buy them, for example, Canadians, Italians, Asians, etc. Here are some of the famous people who love wearing Kelsi Dagger.
Celebrities Who Wear Kelsi Dagger :
Audrina Patridge
Lindsay Lohan
AnnaLynne McCord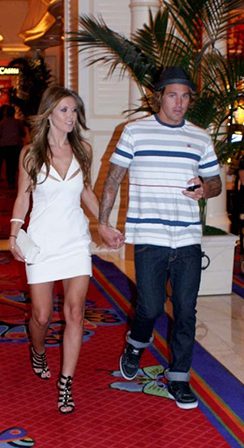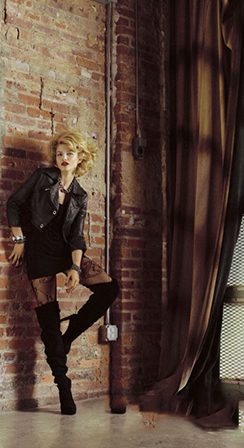 The brand is not just for the famous people though, if you have sufficient savings, investment in one of the pairs of Kelsi Dagger won't be an issue for you. In fact, it'll be a choice you won't regret in the long run as they are durable and long lasting.
Is it for me?
If you're a fashion forward individual, belong to a decent financial background, and have a zest for following fashion trends, then Kelsi Dagger is for you. It offers the best heels which are optimized for work and casual wear too. Besides that, if you are generally the outgoing, daring and the creative type, you'll absolutely love Kelsi Dagger heels!
Criteria Based Rating: Kelsi Dagger
Design & Style
 6/10
The brand restricts scope for creativity and zest for fashion trends. From comfortable, stylish heels to embellished heels, it has it all, but your choices may be limited when it comes to styling.
Colour Range
8/10
Offers a great range of colours which are suited to everyday wear and special occasions.
Affordability
7/10
The prices can go up to $400, but you may get a nice pair under $100 too.
Celebrity Preference
8.5/10
Most celebrities love Kelsi Dagger owing to the kind of luxury that it offers.
Similar Stiletto Brands like Kelsi Dagger
Similar to ALDO shoes, Kelsi Dagger is considered as a convenient and relatively economical brand. It has a decent range of heels ranging from casual to work wear.
Similar to Clarks, the brand is quite reputable. It has been in the market for a lot of time now and has a strong customer base. Both the brands boast a long list of celebrity following.
Some of the Best Kelsi Dagger Stiletto Heels!
Where To Buy Kelsi Dagger
Some of the platforms where you can find Kelsi Dagger Heels at:
When Do You Wear Kelsi Dagger Stiletto Heels?
| | |
| --- | --- |
| Types of Heels | Suitability Rating |
| Casual | 8/10 |
| Party | 6.5/10 |
| Formal | 8/10 |
| Bridal | 3/10 |
Kelsi Dagger – Shipping and Return Policy
Countries
Shipping & Return Policy
United States
Shipping: 10-14 business days

Return: within 30 days of the date in which your order was delivered to you.

United Kingdom
Shipping: N/A

Return: within 30 days of the date in which your order was delivered to you.

Canada
Shipping: N/A

Return: within 30 days of the date in which your order was delivered to you.

Australia
Shipping: N/A

Return: within 30 days of the date in which your order was delivered to you.
At A Glimpse: Customer Feedback Regarding Kelsi Dagger
According to the customer reviews online, it runs true to size and make for a comfortable heels brand. It has relatively economical price but offers the same kind of luxury that a designer brand would, so customers are seen gushing over that fact. Besides that, customers also love the customer service of Kelsi Dagger and claim that the brand delivers on time and the quality of the footwear is unparalleled.