It'd be so convenient if we were able to find a one-stop solution for all our fashion needs. Fortunately, there are many retailers around the globe which serve the purpose. Instead of going to one selected designer who has limited range of products, a fashion enthusiast should go to an upscale retailer to get clothing, bags, accessories, shoes, and everything else at one place. Banana Republic is a premier destination for attainable luxury and heritage classics with a twist. They are a global lifestyle brand selling menswear, womenswear, baby, athletics, accessories, footwear, fragrances, and home. There's not one thing you won't find here.
About Banana Republic
Banana Republic was founded in 1978, Mill Valley, California, United States, by Patricia Ziegler and Mel Ziegler. It is headquartered in San Francisco, California, United States. Its parent organization is Gap Inc. and the current president is Mark Breitbard. Banana Republic imports most of its clothing, but it is presently collaborating with three American-made companies.
Banana Republic targets the younger generation and the adults who are interested in buying fashion-forward apparel and accessories which includes stiletto heels too. Banana Republic is huge, hence you'll find a retail outlet anywhere around the globe including Belgium and even Cyprus.
The Types of Heels Available at Banana Republic
Banana Republic offers a range of stiletto heels for women under the category of heels.
Types of Heels
pumps
Stiletto Heels
Block Heels
Sandals
Wedges
Espadrilles
Disclosure: This post contains affiliate links. When you purchase a service or a product through the links, I sometime earn a commission, at no additional cost to you. Read my full disclosure here.
Who Wears It?
Even though it is an American-inspired brand, people wear it across the globe, including Australia, UK, and Canada too. Some of the celebrities who love the brand include the following:
Celebrities Who Wear Banana Republic:
Adele
Alexa Demie
Amita Suman
Arden Cho
Billie Eilish
Candice King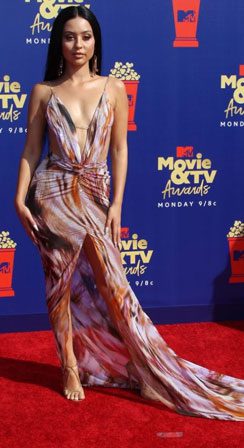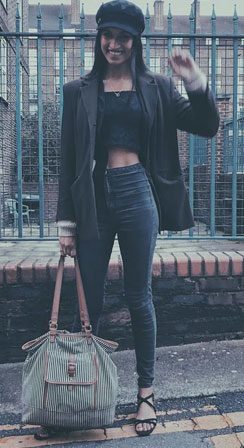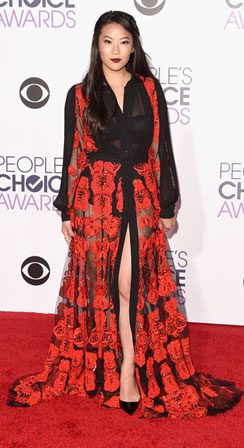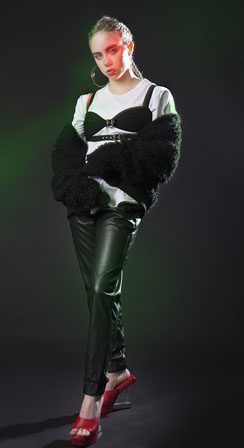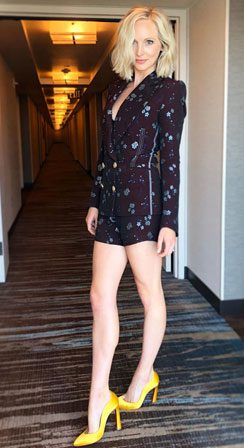 The brand is not just limited to celebrities or models, even you can get a pair or two easily from various platforms. Even I have a pair of heels which I bought from Banana Republic which I absolutely adore. They can last you for a long time too!
Is it for me?
If you're the fashion-forward, easy going and a trend setting person, then Banana Republic is definitely for you. This brand is well-suited to all the women who love to try new designs and aren't afraid of trying bold colours either, like neon pink or similar colours. If that sounds like you, then get your grabs at prompt! On the other hand, if you're the type who prefers comfort more than styling, then Banana Republic can cater to your needs too!
Criteria Based Rating: Banana Republic
Design & Style
8.5/10
The brand oozes creativity and zest for fashion trends. From comfortable and casual wear to formal and stylish heels it has it all.
Colour Range
5/10
Offers a fair number of colours which are suited to everyday wear and special occasions. You won't be able to find a specific colour here though because of the limited range.
Affordability
7.5/10
You can easily get a nice pair under $100 at Banana Republic, but the prices can go up to $400 too.
Celebrity Preference
9.5/10
Most celebrities love this brand because of its unique and contemporary stiletto heel designs. It has a long list of celebrity following.
Similar Stiletto Brands like Banana Republic
Similar to White Fox Boutique, Banana Republic is an economical solution for all your heels problems. You can get a stylish pair at a very cheap price. You can get lucky if there's a discount too!
Similar to Vince Camuto, Banana Republic offers unique and stylish heels designs which make your legs more attractive, featuring ankle strap, lace up and many other styles.
Some of the Best Banana Republic Stiletto Heels!
Where To Buy Banana Republic
Some of the platforms where you can find Banana Republic Heels at:
When Do You Wear Banana Republic Stiletto Heels?
| | |
| --- | --- |
| Types of Heels | Suitability Rating |
| Casual | 8/10 |
| Party | 8.5/10 |
| Formal | 7/10 |
| Bridal | 2.5/10 |
Banana Republic – Shipping and Return Policy
Countries
Shipping & Return Policy
United States
Shipping: 2-14 working days

Return: within 30 days of the original ship date.

United Kingdom
Shipping: N/A

Return: N/A

Canada
Shipping:1-9 working days

Return: within 60 days of ship date.

Australia
Shipping: N/A

Return: N/A
At A Glimpse: Customer Feedback Regarding Banana Republic
Based on the customer reviews online, most people love wearing heels by Banana Republic and claim that the heels are sturdy and long lasting. They love the different variations of the heels and the embellishments on them too, but the only problem that the customers have is with the customer service. They claim that the customer service is slow and not very responsive which puts them off in most cases.