Countries like Italy, New York, UK and even Paris may have been the talk of the town in terms of fashion trends, but Australia is oftentimes ignored. What people don't realize about the region is that it is not just known for the crisp, sandy beaches, and kangaroos, but also its fashion industry is thriving. People prefer comfort in Australia, but styling remains a priority. Hence designers workday and night to secure a strong position within the fashion industry. One of such designer brands includes that of Billini.
About Billini
Founded in 2009, by Susannah Khouzame, Billini is an Australian brand known for coming up with the most chic women's fashion footwear & accessories. Billini is a 100% Australian owned and run brand, with 21 stand-alone stores across Australia and stocked at over 500 national and international wholesale stockists in store and online.
Billini is in Marrickville, New South Wales, Australia. The brand targets young, outgoing women who are interested in ultra-modern heels which are easily accessible. The age range is 20-40 but is not restricted to that. Also, the brand is relatively new, but has managed to maintain a good reputation in the market.
The Types of Heels Available at Billini
Billini offers a range of stiletto heels for women under the category of heels.
Types of Heels
Heels
Block Heels
Mules
Stilettos
Platforms
Pumps
Boots
Sandals & Slide
Disclosure: This post contains affiliate links. When you purchase a service or a product through the links, I sometime earn a commission, at no additional cost to you. Read my full disclosure here.
Who Wears It?
Billini is an Australian-inspired brand, but caters to other regions like USA, UK and Canada too. Some of the famous people who love Billini include the following:
Celebrities Who Wear Billini:
Laura Albertin
Wanda Janyakulmongkhol
Amy Pejkovic
Rozalia Russian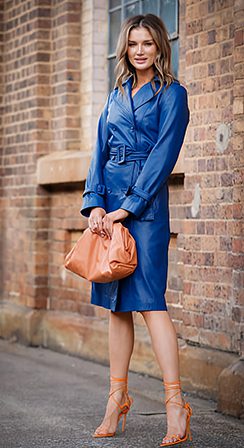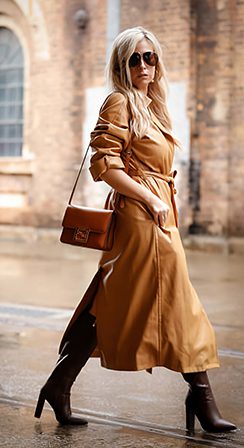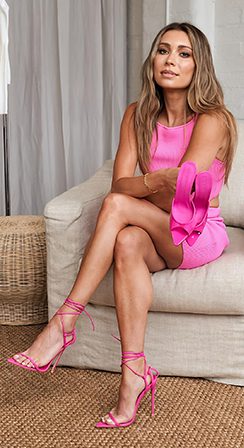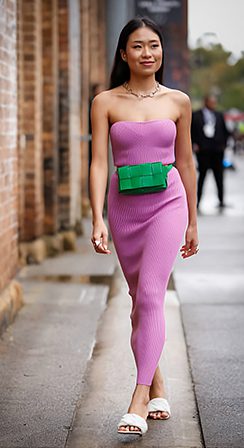 The brand is worn by the masses and is not just restricted to celebrities. Though I do not own a pair of heels by Billini, some of my friends do, and they swear by the brand's durability, so they are worth the investment.
Is it for me?
If you're between the ages of 20-40 and have a zest for fashion trends, then Billini is for you. This brand is targeted towards women who don't mind spending a bit on fashion. You can go for this brand if you are the bold, creative or fashion forward type of a person.
Criteria Based Rating: Billini
Design & Style
 9/10
The brand has a diverse range of collection in terms of styling of the heels (i.e., with features, etc.), colours, fur, heel shapes, etc.
Colour Range
8/10
It has a wide range of colours available for you to choose from. These may range from neon to pastels too.
Affordability
8/10
Most of the heels of Billini fall under $70 which makes them quite affordable than the rest of the designer stiletto heels.
Celebrity Preference
9.5/10
It has a loyal list of celebrity following.
Similar Stiletto Brands like Billini
Similar to White Fox Boutique heels, Billini is inspired by Australian fashion trends too. Both the brands offer uber chic versions of heels, so you can make your picks accordingly.
Like Sam Edelman, Billini's stiletto heels are loaded with a versatility in the form of embellishments. From basics to colour pops and furs, all are available at both brand retail outlets!
Some of the Best Billini Stiletto Heels!
Where To Buy Billini
Some of the platforms where you can find Billini Heels at:
When Do You Wear Billini Stiletto Heels?
| | |
| --- | --- |
| Types of Heels | Suitability Rating |
| Casual | 9/10 |
| Party | 9/10 |
| Formal | 9/10 |
| Bridal | 6/10 |
Billini – Shipping and Return Policy
Countries
Shipping & Return Policy
United States
Shipping: 1-5 business days

Return: within 30 days from the delivery of your order.

United Kingdom
Shipping: 10-20 business days

Return: within 30 days from the delivery of your order.

Canada
Shipping: 6-10 business days

Return: within 30 days from the delivery of your order.

Australia
Shipping: 2-5 business days

Return: within 30 days from the delivery of your order.
At A Glimpse: Customer Feedback Regarding Billini
There are mixed reviews about the brand on the online platforms. According to some customers, the brand is amazing, and they love the heels by Billini. However, there are some customers who claim that the heels are of low quality, and they claim that they do not have good value of money. All in all, we'd highly recommend you to give it a shot at Billini's heels and try it out yourself to get the most authentic experience.