COVID-19 pandemic and the year 2020 had made us all lazy and used to pulling off an effortlessly casual look. It's not easy transitioning from slippers and comfy shoes to stiletto heels and sky high heels. Designers around the world have come up with stunning designs in terms of heels and thankfully, there's another heel type known as a mule which is known for offering timeless comfort and chicness.
In this article, we will be discussing some brands which have the best Mule heels. Mules are the ultra modern version of heels that you can pull off easily. They come with a backless style which makes them breathable, lightweight and easy to carry. You can pull off an effortlessly chic look with a nice pair of mules which are available in an array of designs. Below are some of the top brands where you can get the best Mule heels for yourself.
You've probably seen the American actress, Sarah Jessica Parker in the popular American series, flaunting off Manolo Blahnik stiletto heels throughout the show. The brand is considered as high end and glamorous. The mules by Manolo Blahnik make a strong fashion statement as they come in an array of designs including a nice buckle strap over the toe strap and unique heel designs too.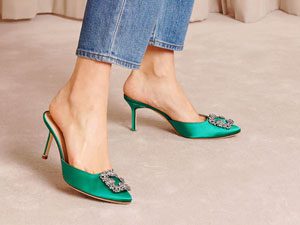 Another Uber-Cool brand that you should invest in for mule heels would be Prada. Prada is constantly raising the fashion bar with its unique designs. From quilted leather crisscross mules to keeping it simple with block heel design, Prada has got you covered for all kinds of fashion accessories in terms of heels! Even wearing Prada will feel like a luxury wrapped in comfort, hence investment in these heels won't make you regret it. They would be a great addition to your collection of heels.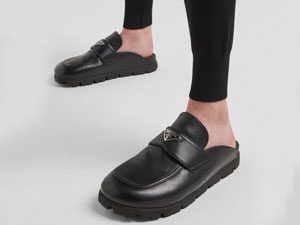 As high end as it sounds, much like Manolo Blahnik, these brand boasts excellent brand reputation and recognition. It is considered as a luxury and premium brand which has cool and classic mule heels. From signature vibrancy for texture to raffia base and cord straps, Bottega Venetta mule heels are sure to blow your mind with the stunning designing and styling. They'll last you long as well!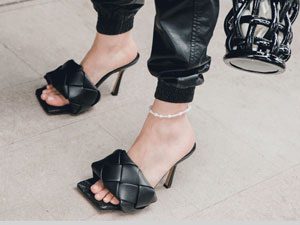 Another cool brand that you should try would be Saint Laurent. Mule heels by Saint Laurent is sure to leave you stunned and will help you make a strong fashion statement. The mule heels comprise of various heel heights and textures which makes them stand out from the rest of the heels. Also, the brand promises excellent quality of the footwear which means they will last you a long time. Investment in these mule heels won't make you regret it.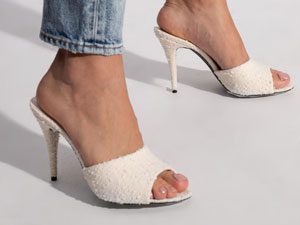 Fendi's uber-chic FF heeled mules and other similar designs are sure to leave you awestruck. Promising brilliance in terms of quality, Fendi's mule heels are a keeper. They'll always be a crowd pleaser owing to the timeless grace and sophistication offered. Also, Fendi's heels are very comfortable and sturdy. You can wear them to everyday events too, depending on the design.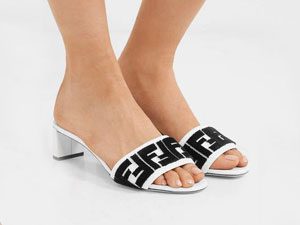 Final Thoughts
That having said, mule heels are the talk of the town owing to the timeless grace and comfort offered by them. They're easily manageable and can be carried around with utmost sophistication. Besides that, with a slip on style, they give your feet a whole lot more freedom than they would've not had with ankle or buckle straps. Say goodbye to the itching causes by excessive back straps and say hello to the era of comfort which can be attributed to the creation of mule heels.