When we talk about contemporary fashion trends, most of you must be aware already. But for some of you who aren't, this article is for you! Heels are a woman's best friend, so I'm the light of that adage, designers have come up with many contemporary looks including slingback, wedge heel and even mule style which is catching everyone's attention. Convenience and chicness is now more achievable than ever. Mule heels, specifically, are the kind of heels which come with no back straps. They consist of a slip on style and make an easy going pair of heels.
What You Need To Know Before Buying Low Heel Mules:
You may assume that Low Heel Mules would not look classy or glamorous as compared to that of the look of stiletto or platform heels heels. However, we have newer versions of Low Heel Mules which are suited to many occasions and preferences. Ranging from open toe, closed toe, square toe, block heels, and many others – the choices are limitless. A few things that you need to know before investing in Low Heel Mules include the following:
Your Individual Requirement

Some women want to have a pair of Low Heel Mules for weddings, while some like to have them for casual strolls or hangouts. Whatever the individual requirement may be, it is important to note that mule heels with a bow or a nice pastel color would be more appropriate for weddings, while a casual braided look may be better for casual events.

Who Should Buy Low Heel Mules?

The answer is very simple – women who love to look creative, classy and bold. Those who have subtle and elegant fashion tastes would love to go for a nice pair of low Heel Mules. Also, those who are already very tall, would prefer Low Heel Mules.

Features To Look Out For

Low Heel Mules can come with a strappy look, embellishments, buckles, various textures, heel shapes, heel and a lot more. You can pick the one that best suits your needs as you browse through the popular designer brands like Giuseppe Zanotti and others.

Anna Kendrick

Dakota Johnson

Gigi Hadid
Disclosure: This post contains affiliate links. When you purchase a service or a product through the links, I sometime earn a commission, at no additional cost to you. Read my full disclosure here.
Without further ado, let's head on to our top picks.
 Stiletto Low Heel Mules in 2023
1. Sanctuary – AList Pointed Toe Pump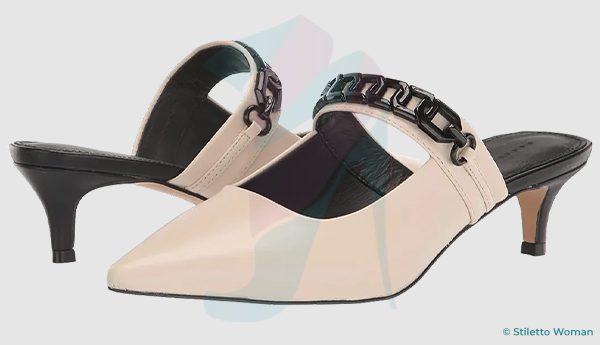 Ranking at the very top, these low kitten heel mules feature a geometric chain link embellishment which gives off sleek and confident vibes. Besides that, the heels feature a pointy toe and a kitten heel design which is convenient and you can easily walk in them. These low kitten heel mules would be appropriate for most occasions too.
2. SARTO by Franco Sarto – Dune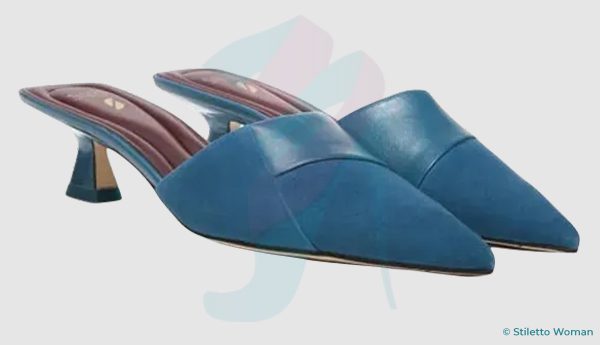 Another chic and ultra-modern pair to try in terms of Low Heel Mules would be that of Franco Sarto. These low kitten heel mules come with a glossy appeal combined with a matte one. The heel shape is flared, so you can make a strong fashion statement. Also, the mixed textures create modern dimension on the well-cushioned footbeds which are balanced by a pointy toe and flared kitten heel look.
3. Sam Edelman – Snyder Mule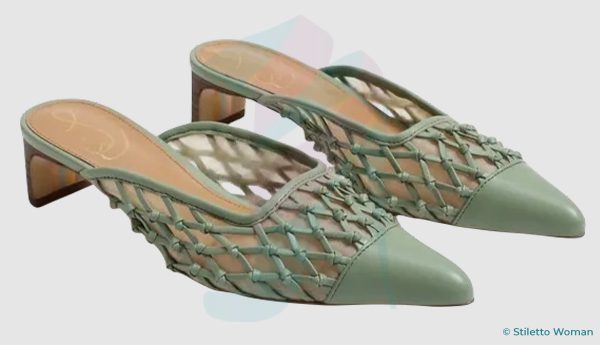 A brand that's known worldwide for offering excellence in terms of heels, these Low Heel Mules surely are a keeper. They come with twisted straps which stand out against a mesh upper. These are balanced by a pointy toe cap and a shaved block heel design. Not only do these low block heel mules appear ultra-modern, but they're also super comfortable too.
4. André Assous – Gwenn Wedge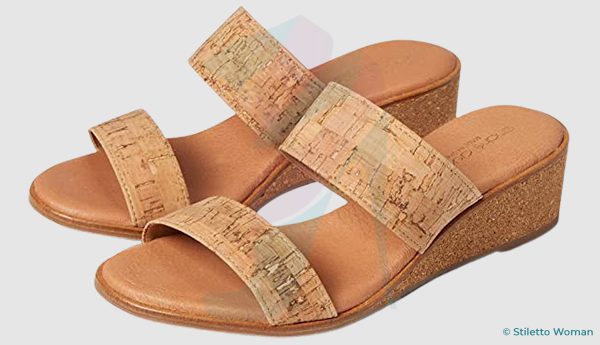 Featuring translucent straps and a wedge heel design, these low wedge mules are sure to catch your attention. They come with a contemporary appeal that looks minimalistic yet classy. This one's for all the women who have subtle fashion tastes, yet love to stay trendy. The best part about these heels is that they're super comfortable to walk into.
5. Johnston & Murphy – Trista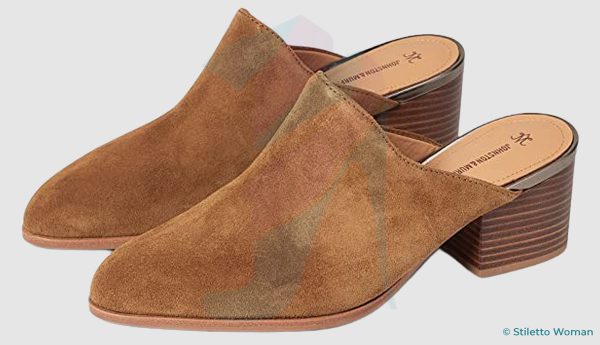 Another great pair worth buying would be these Low Heel Mules which exude finesse and grace. They consist of a block heel design which can complete your look with contemporary polish. These low block heel mules have a suave style along with cushioned footbeds which can ensure that your walking experience is breezy and comfortable!
6. Donald Pliner – Melrose Slide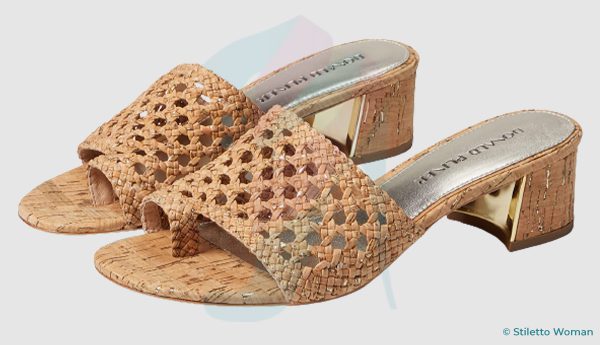 With style and finesse oozing from these ultra-modern and unique mules, they come with a convenient block heel design with a separating thumb-toe strap to grip your feet well. These low block heel mules make a breathable and lightweight pair that you can wear to formal events too! They'd be a great addition to your heels collection.
7. Charles David – Proven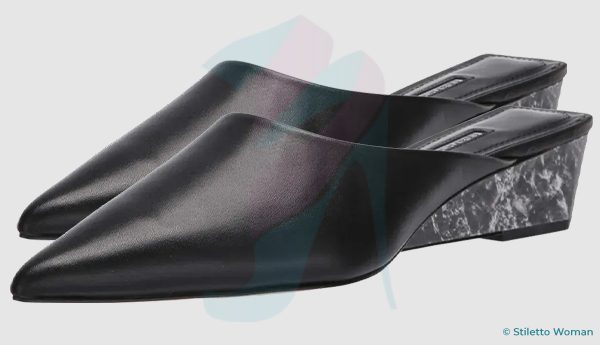 We've all heard about the brand and have probably seen celebrities wearing one of the pairs of Charles David tooz these low wedge mules come with a wedge heel design and a pointy toe style. They have a glossy appeal and make a lightweight pair which is easy to carry and manage. They'd be an excellent choice for corporate, casual as well as formal events, so they're like a multipurpose solution for your fashion needs.
8. Patricia Green – Malibu Heel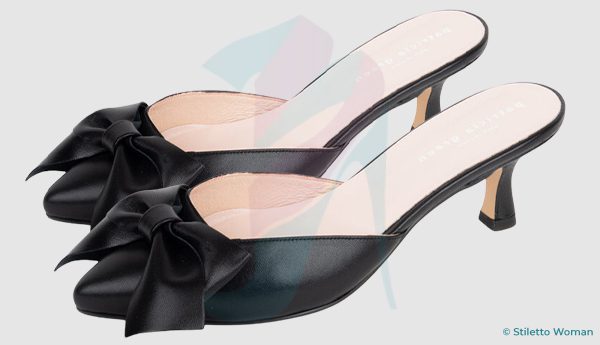 These kitten heels-inspired heels by Patricia Green come with a Low Heel Mules style along with a nicely crafted bow on the toe area. These low kitten heel mules make a feminine and ladylike pair that is suited to all the women who love to wear girly heels. They'd make a strong fashion statement and make sure you look super chic at the same time. You can't go wrong with these low kitten heel mules.
9. Butter Shoes – x Ali MacGraw Siren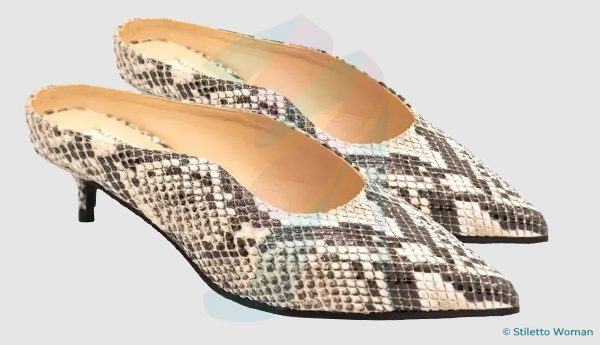 Presenting a breathtaking option in terms of Low Heel Mules, these heels come with an animal print which can stun the audiences wherever you go. An animal print has the power to make any dull looking outfit, seem exquisite. You can never go wrong with these pump inspired Low Heel Mules!
10. Larroude – Brigitte Flower Sandal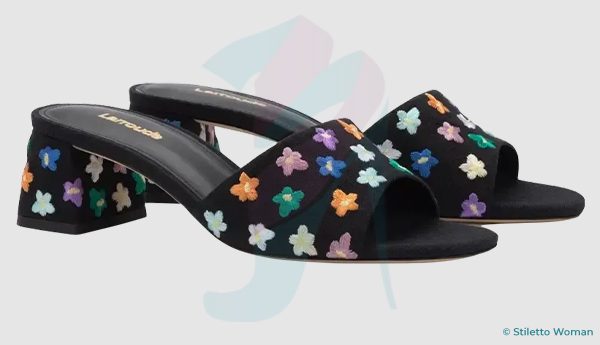 This one's for all the creative types. The ones who prioritize fashion above all and can go to extremes for it – these mule sandals low heels exude modernity and zest for fashion with embellishments of flowers all over the heel and toe strap. The block heel design facilitates the walking process and the open-toe style makes these low block heel mules a breathable pair. So you can't go wrong with these.
11. Tory Burch – Artisan Knotted Heeled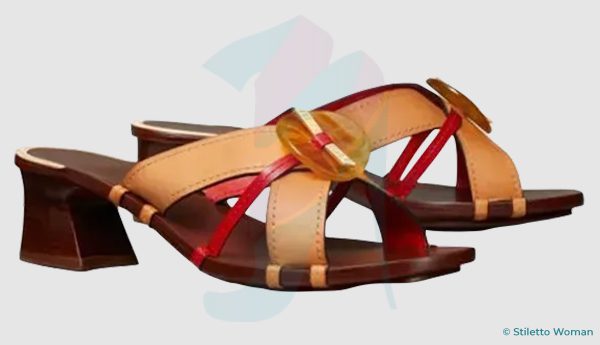 They're bold, adventurous and unique – they're Low Heel Mules by Tory Burch! The American brand that's known for travel inspired ultra classic designs, Tory Burch has managed to maintain an excellent reputation in the market and these heels are the proof of that. They feature a convenient block heel design with an embellished toe strap to reinforce the modernity of the footwear.
12. FRAME – Le Isla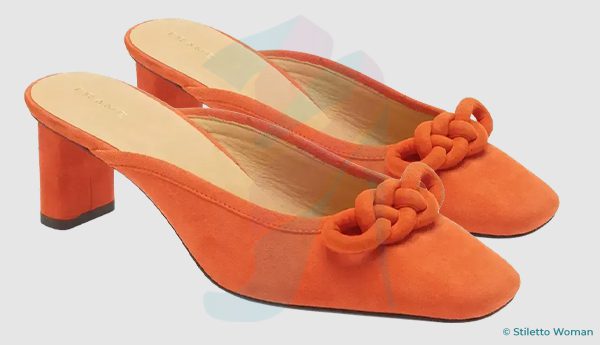 Low Heel Mules can surely be the most convenient thing ever. These heels by Frame ooze finesse and minimalism. With a braided embellishment on the toe strap and a tapered block heel, they make an ultra modern and opulent pair. For a sleek look, you can pair them up with a nice dress or any outfit and you'd make heads turn.
13. Cult Gaia – Gigi Sandal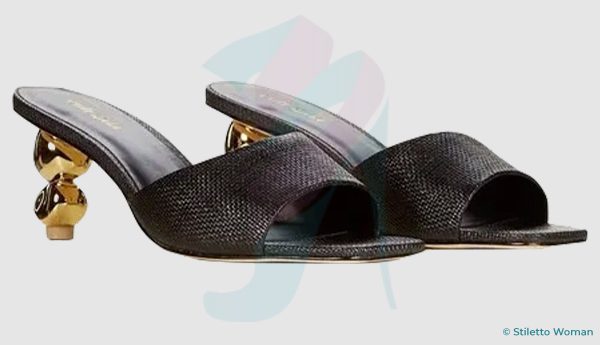 Another great pair of mule sandals low heel that will make your eyes glued to the screen would be the Cult Gaia. These mule sandals low heel come with a pearl embellished heel shape and a minimalistic look on top. They are not flashy and make the ideal pair for formal, as well as informal events. They'd be a classy addition to your heels collection.
14. Stuart Weitzman – Knot 50 Sandal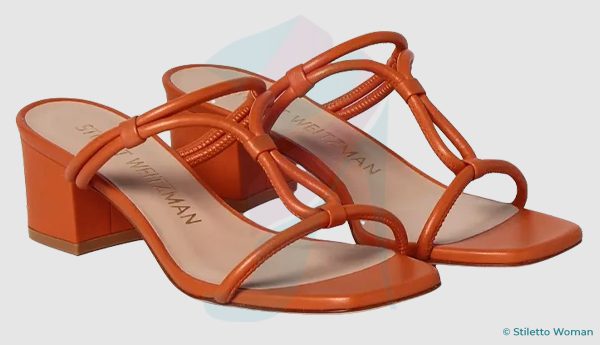 Stuart Weitzman, a brand known for offering luxury at its best. Having one pair of Stuart Weitzman can be enough to have you bragging to your friends or coworkers about them. Owing to the brand's reputation, they always come up with opulent pairs of heels which can make jaws drop. These mule sandals low heel exude a simplistic yet trendy vibe, owing to the strappy look, but the block heel design can make the walking process easy for you. All in all, it's a great pair to invest in!
15. Brother Vellies – Aquarius Woven Sandal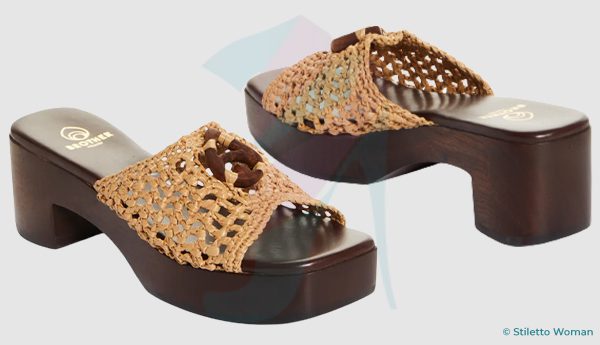 Last, but not the least, these innovative and chic pair of mule sandals low heel are sure to win your heart if you're the comfort and style lover. They come with a nicely stitched toe strap and a brown colour heel which exudes confidence and finesse. Besides that, investment in these heels will be a fruitful one as these heels can last you a really long time owing to the excellent craftsmanship.