Heels and pearls – a combination that women dream about. Long associated with higher status and a symbol elite class, it's not uncommon to see the Royal Family wearing pearl necklaces and accessories along with high heels even in the 21st century. With Queen Elizabeth, Kate Middleton, Meghan Markle and others, spotted wearing the ornaments in public events, it is safe to claim that both of these accessories are a keeper.
What You Need To Know Before Buying Heels with Pearls:
You may assume that heels with pearls would look tacky or very traditional. However, we have newer versions of heels with pearls are suited to many occasions and preferences. Ranging from ankle strap pearl heels to slingbacks and many others – the choices are limitless. A few things that you need to know before investing in Pearl heels include the following:
Your Individual Requirement


Some women want to have a pair of Pearl heels for weddings, while some like to have them for parties. Whatever the individual requirement may be, it is important to note that a more formal version of Pearl heels would be appropriate for wedding sort of events, while informal versions with a strappy look would be better for party type events.

Who Should Buy Heels with Pearls?


The answer is very simple – women who love to look classy. Heels with pearls are associated with royalty and luxury, hence they should be bought by women who love to experience both the things and who love attending formal and informal events.

Features To Look Out For


Heels with pearls can come with a strappy look, embellishments, buckles, various textures, heel shapes, heel height and a lot more. You can pick the one that best suits your needs as you browse through the popular designer brands like Betsey Johnson and others.

Priyanka Chopra

Ivanka Trump

Amanda Batula
Disclosure: This post contains affiliate links. When you purchase a service or a product through the links, I sometime earn a commission, at no additional cost to you. Read my full disclosure here.
Without further ado, let's head on to our top picks.
Best Heels With Pearls in 2023
1. Dolce Vita – Wessi Platform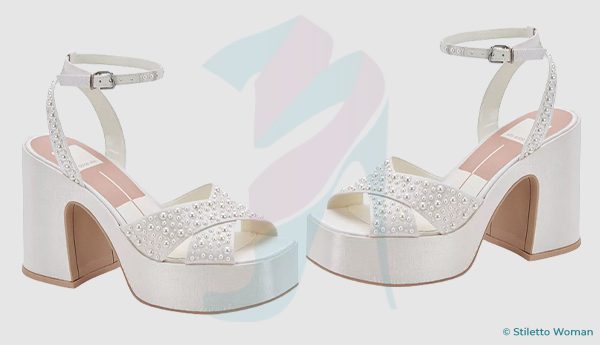 These platform heels by Dolce Vita are sure to catch your attention. Featuring an ankle strap design with pearls over the straps, they're sure to make a strong fashion statement. They look chic and stylish. Best of all, you can walk comfortably in them as they offer more support and balance as compared to stiletto heels.
2. Stuart Weitzman – Knot Block Heel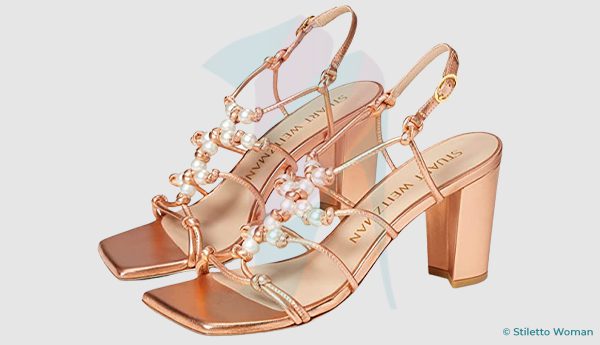 These heels by Stuart Weitzman feature a strappy look with a medium block heel height along with a classy color. They come with minimalistic pearl embellishments over the straps and consist of an open toe style. They also feature aa slingback design which can carefully secure your feet to avoid slip offs at events. These heels are sure to be show stoppers!
3. Anne Klein – Bia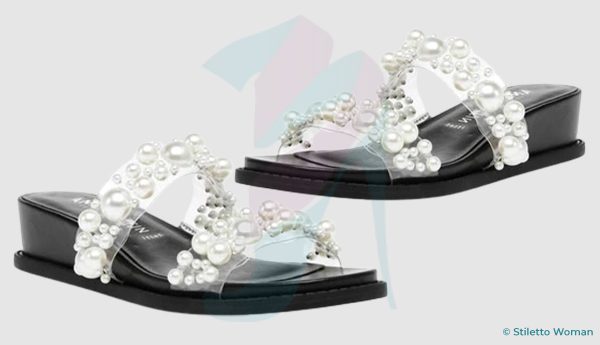 Wouldn't it be convenient if pearls were embedded on a pair of slides which you could easily wear almost everyday? Well, your wish has come true as Anne Klein's heels with pearls offer just that. Featuring a convenient wedge heel design with pearls on top, these make a great pair for casual and informal events where you have to walk around a lot.
4. Sophia Webster – Rosalind Heel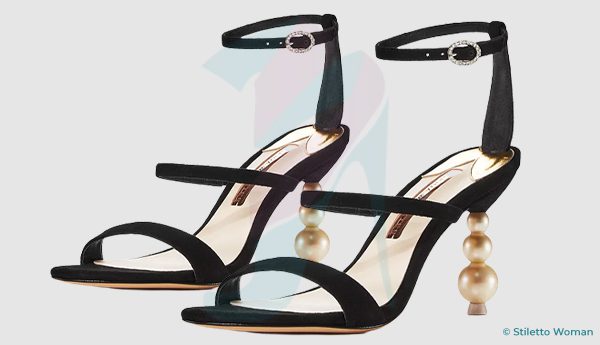 Featuring a three band style with pearl inspired heel shape, these heels by Sophia Webster are the actual stunners. They can make you look super chic owing to the glamorous yet minimalistic look. They'd be perfect for formal as well as informal events. You can never go wrong with these!
5. J. Renee – Desdemona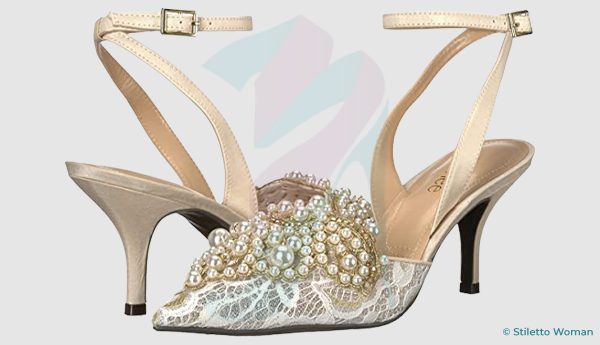 Another great pair featuring pearls on the top of the toe area, but this time, with a closed toe style and an ankle strap design, these heels by J. Renee exude femininity and luxury at its best. These heels come in a multipurpose color which can go well with any outfit, so investment in these heels will surely make you feel like you made a smart decision.
6. Chinese Laundry – Yarley Pump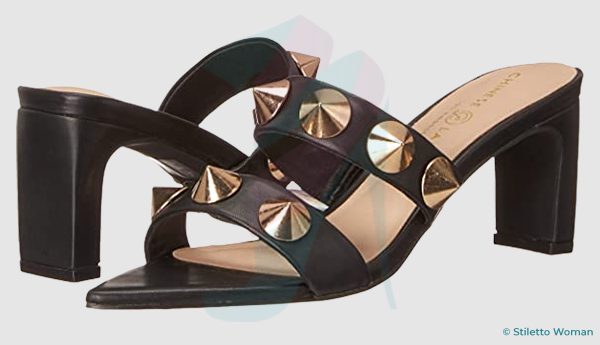 Another simplistic yet classy version of heels with pearls includes that by Chinese Laundry. These pump heels feature a minimalistic design with pearls on the straps. They come in a cut out block heel design and an open toe style which makes them ultra-modern and unique. Besides that, they're a great, convenient pair for everyday usage too!
7. Nine West – Debut2 Pump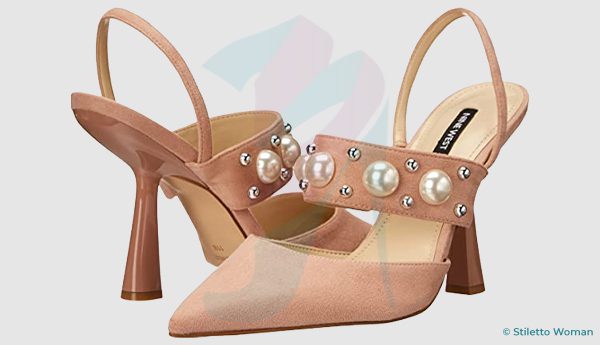 Contrary to the popular belief that Nine West comes up with the boldest designs and colours ever, these heels by Nine West are sure to leave you stunned at the simplicity and grace that they have to offer. They come in a dark beige-brown pastel color with pearls on the strap. They feature a closed toe design with a low heel height, making them ideal for everyday wear or even formal wear.
8. Jessica Simpson – Omilira Sandal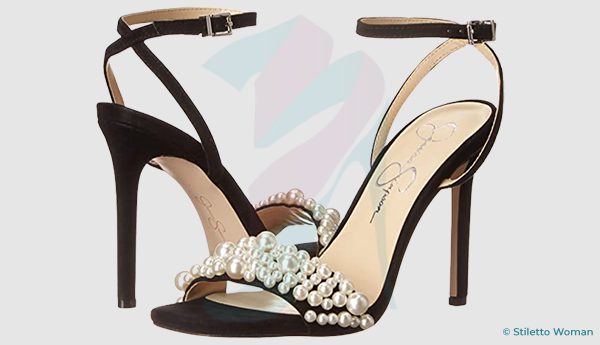 Joie features a minimalistic and rather a less flashy version of heels with pearls. These heels consist of pearls which are smartly organized in a way that they don't look tacky. Giving off those opulent vibes, these heels by Joie come in the classical black color with an ankle strap design and a low heel height too. They're surely a keeper.
9. Betsey Johnson – Sb-Rider Heeled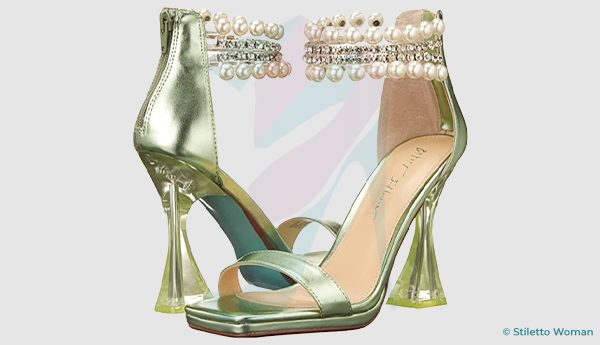 A brand known for coming up with the most glamorous heels ever, Betsey Johnson's heels with pearls are no less than luxury. They come with Uber chic pearl embellishments on the ankle strap and come in a light green colour. They feature an open toe style and a medium heel height, making them easy to wear and carry as well.
10. Jimmy Choo – Aurelie Pump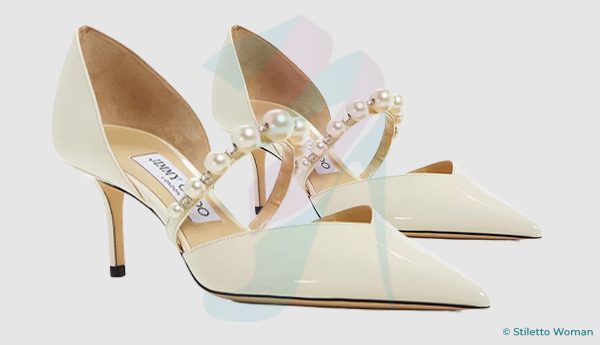 Looking for a more sophisticated version of heels with pearls? Then Jimmy Choo is the way to go. These pump heels exude finesse and luxury at its best. Featuring pearls on the mid strap with some other embellishments too, these heels come in a convenient nude colour which makes them great for bridal events or even formal events where you might want to make a strong fashion statement.
11. Jewel Badgley Mischka – Layne Pump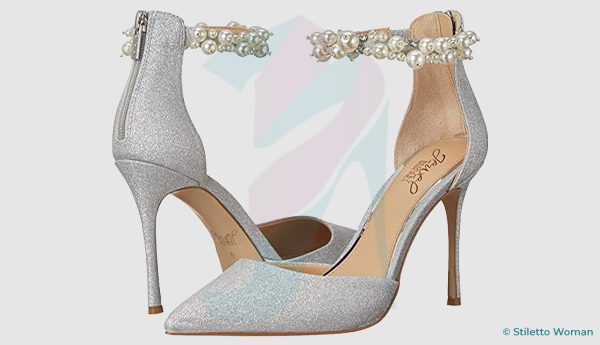 Nothing says finesse and luxury like Badgley Mischka's heels. For past few years, the brand has gained massive popularity and success, owing to the excellent craftsmanship and detailing. Even in in these heels, pearl embellishments on the ankle strap area, along with a closed toe design, makes these heels very sophisticated and appropriate for formal and even bridal events.
12. Givenchy – 4-G Slingback Sandal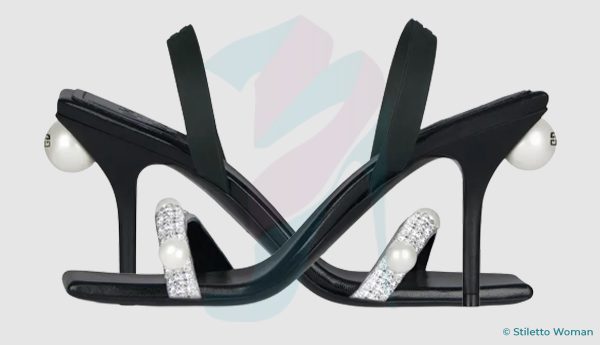 Another ultra modern pair of heels with pearls by Givenchy is sure to grab your attention in an instant. These open toe style heels with medium heel height can make sure you look fashion forward and can add a few inches to your height too. They'd be great for most events, so they'd be a good addition to your heels collection.
13. Bella Belle – T-Strap Pump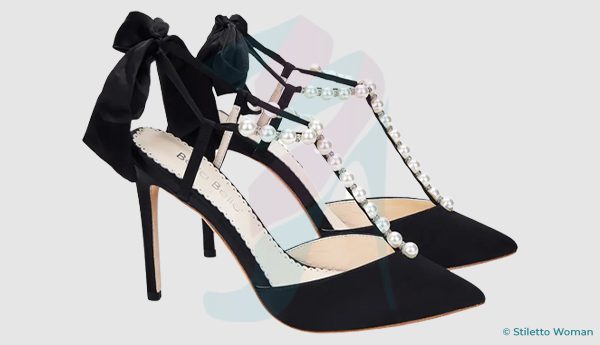 These heels by Bella Bella feature a classy design with a thong style which has pearl embellishments on top. They come with a bowtie at the ankle strap area and come in a convenient black color which goes well with most outfits. Besides that, they come in a closed toe style and a medium heel height which makes them comfortable too, as your feet won't slip away that easily.
14. Manolo Blahnik – Charona Sandal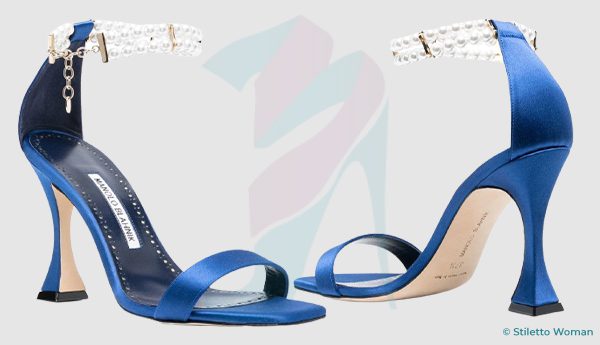 Heels with pearls by the ultra classy and ever luxury, Manolo Blahnik, these heels are jaw droppers as they ooze glamour and modernity. They come with an ankle strap design with pearl embellishments over the straps. Giving off opulent vibes, these heels are sure to be the ultimate keepers. They'll last you a long time too!
15. MACH & MACH – Elizabeth Toe-Pump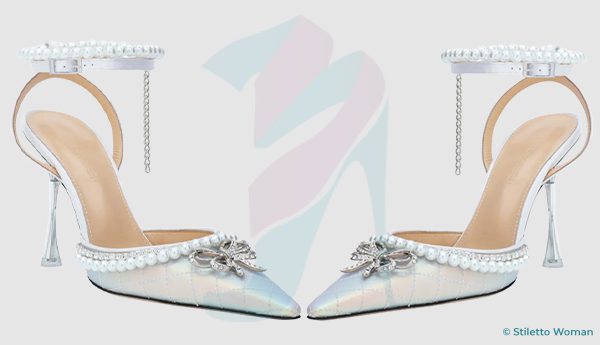 Last, but not the least, these ankle strap heels come in the classy color of silver with pearl embellishments on the ankle strap. They come in a closed toe style with a cute, small bow at the toe area which makes the heels super chic. Besides that, these heels feature medium heel height which makes them convenient to wear at several occasions.